SoFi Debuts ETF Focused on NFTs, Blockchain Tech, Metaverse
The firm tracks an index that also includes companies in the big data and artificial intelligence segments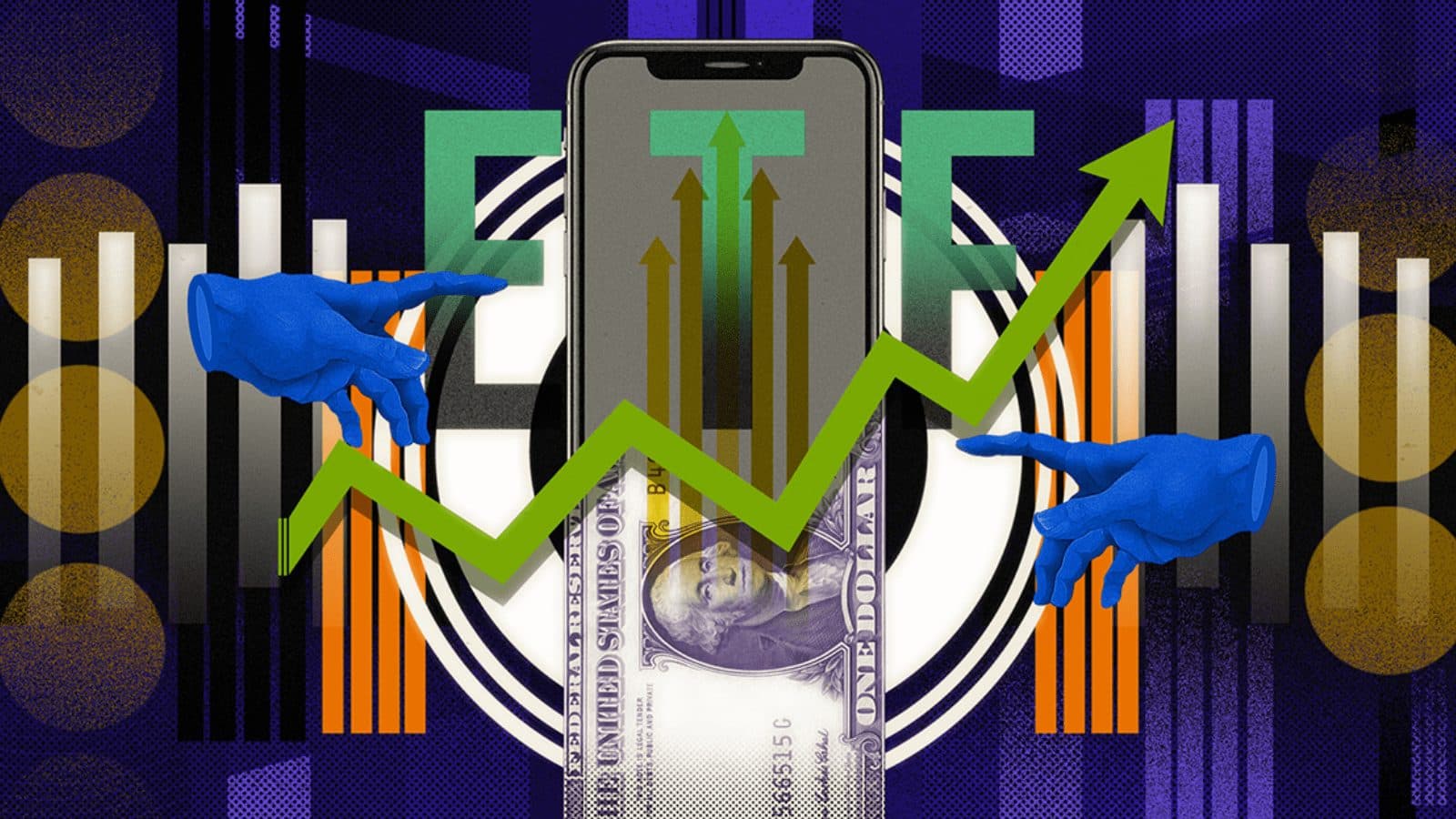 Blockworks exclusive art by axel rangel
key takeaways
Top holdings in the ETF's index are Albert, Alphabet, Amazon, Ceva and Exscientia
SoFi has seen 500,000 people visit its "Crypto for Beginners Guide" since it launched last year
Digital financial services company SoFi has entered the crypto-related ETF fray with the launch of a fund focusing on NFTs, blockchain technology and the metaverse.
The SoFi Web 3 ETF (TWEB) tracks the SoFi Solactive ARTIS Web 3.0 Index and carries an expense ratio of 59 basis points. It is set to invest in 40 securities related to tokenization, blockchain technology, the metaverse, big data and artificial intelligence. 
Top holdings in the index — determined in part by algorithmically scanning companies' online financial reports for relevant keywords — include Albert, Alphabet, Amazon, Ceva and Exscientia.
The fund also invests in more crypto-focused firms, such as Coinbase and Galaxy Digital, as well as bitcoin miners such as Argo Blockchain, Hive Blockchain Technologies, Marathon Digital Holdings and Riot Blockchain.    
Over the last year, SoFi has seen 500,000 people visit its "Crypto for Beginners Guide" since it launched last year, according to the firm. Traffic to the company's invest pages is up 39% year over year. 
In tandem with the ETF launch, SoFi has created a Web3 educational guide. The company added roughly 450,000 new members during the second quarter, bringing its customer total to 4.3 million, as of June 30. 
A number of issuers, including some of the world's largest asset managers, have brought to market ETFs over the past year that invest in crypto-related stocks. 
Fidelity launched its Crypto Industry and Digital Payments ETF (FDIG) and its Metaverse ETF (FMET) in April, and BlackRock launched a blockchain technology ETF about a week later. 
More recently, Charles Schwab launched its first crypto ETF last week. Nate Geraci, president of The ETF Store, told Blockworks that this segment of ETFs is already "oversaturated."
Exchange Traded Concepts launched the Fount Metaverse ETF (MTVR) last October. Defiance ETFs launched its Digital Revolution ETF (NFTZ), which invests in NFT marketplaces and issuers, in December. 
MTVR and NFTZ have posted year-to-date returns of -27% and -53%, respectively, according to FactSet data. Each fund has about $8 million in assets under management.
SoFi launched the Web3 fund alongside a smart energy ETF as the firm seeks to continue building out its suite of thematic products.
Prior to the latest launches, SoFi had six ETFs trading in the US with combined assets under management of nearly $500 million, according to ETF.com.
---
Don't miss the next big story – join our free daily newsletter.