Alethea AI, Fetch.ai Embed AI into Booming NFT Market
Alethea AI-backer Mark Cuban said collectors want their NFTs to "evolve to become interactive, real-time, rich media experiences that evoke a sense of fun and a deeper level of connection."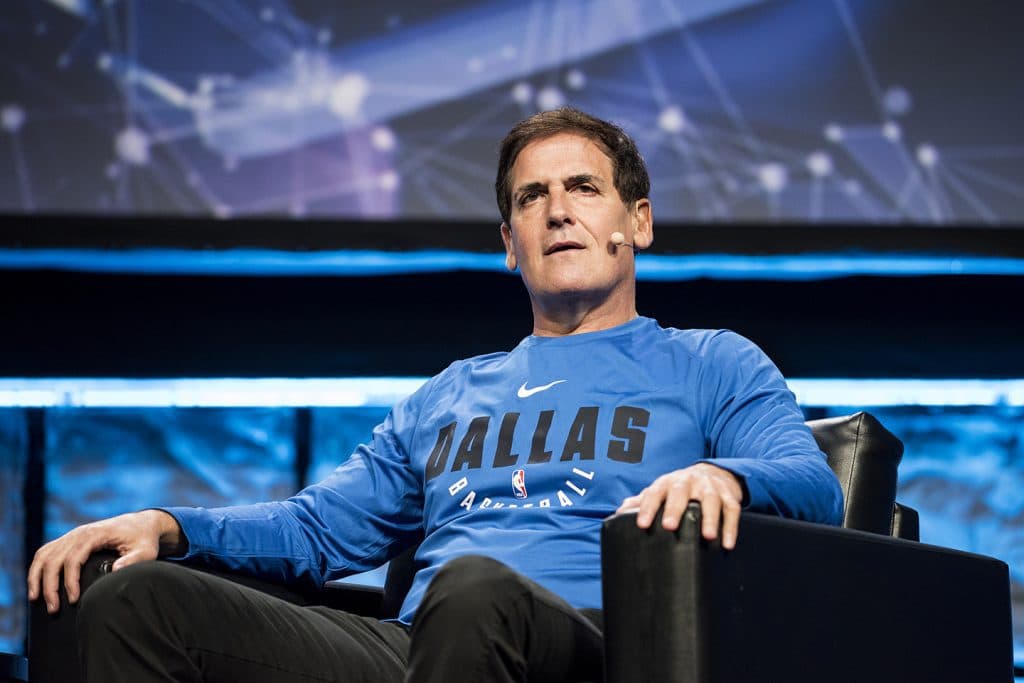 key takeaways
Mark Cuban-backed firm Alethea AI raises $16 million in a private token sale
Fetch.ai launches a new platform that uses artificial intelligence to generate NFTs
As non-fungible token sales skyrocket in recent months, companies like Alethea AI and Fetch.ai use artificial intelligence to expand their services in an exceedingly competitive NFT market.
Alethea AI, a token protocol that creates "intelligent" NFTs using AI, raised $16 million in its private token sale on Tuesday. The funding will go towards building more scalable infrastructure for the NFT market, the company said in a Medium post.
Alethea AI gives users the chance to embed artificial intelligence interaction/animation into their non-fungible tokens (NFTs), deeming them "intelligent" NFTs or iNFTs. Alethea's protocol will allow NFTs to turn into "interactive media property, with personal traits, preferences and real-time interactive functionality," according to the company.
The token protocol uses AI-powered avatars that are secured on-chain as NFTs, according to billionaire investor Mark Cuban. 
Backed by Cuban, the sale was also co-led by Crypto.com and Metapurse. Other participants include Dapper Labs, Alameda Research, Gemini Frontier Fund, Multicoin and others. 
"We are increasingly witnessing collectors and consumers wanting to do more with their NFTs so that they are not just static lifeless assets," Cuban said, adding that collectors also want their NFTs to "evolve to become interactive, real-time, rich media experiences that evoke a sense of fun and a deeper level of connection."
In recent months, Alethea AI also hit a stint of commercial success after auctioning off an iNFT named Alice for $478,000 at Sotheby's in June. 
Fetch.ai's new NFT platform
Fetch.ai launched an NFT platform that uses artificial intelligence to generate art on Tuesday, the company announced. Through a machine learning algorithm, the UK-based company's new platform called CoLearn, will allow users to create and collectively own abstract art compositions. The randomly-generated artworks can then be sold as NFTs.
"Fetch.ai's NFT platform is unique in that the true artist behind each NFT is an art model, not a human," said CEO of Fetch.ai Humayun Sheikh. "As NFTs continue to gain popularity, trained machine learning algorithms will streamline the process for users to create and sell these abstract compositions. We know the collective learning framework is the future, and we see this model being adopted for a multitude of products beyond NFTs."
Surging demand for digital collectibles 
Fetch.ai and Alethea have both utilized AI to compete and expand in an exceedingly competitive NFT market this summer. According to Coin Metrics Network Data, OpenSea, the largest NFT marketplace, reached over $1 billion in sales in August.
Sam Bankman-Fried of FTX described NFTs as "going mainstream faster than almost I've ever seen. He said in a recent interview with CNBC that the market "is sort of breathtaking how much that it's  happening. … Everyone is currently getting into the NFT game in one way or another."
Want more investor-focused content on digital assets? Join us September 13th and 14th for the Digital Asset Summit (DAS) in NYC. Use code ARTICLE for $75 off your ticket. Buy it now.