Cryptos, US Stocks and Commodities Make Broad Gains: Markets Wrap
Equities advance amid wide-spread internet outages, rising initial jobless claims data and higher-than-normal existing home sales.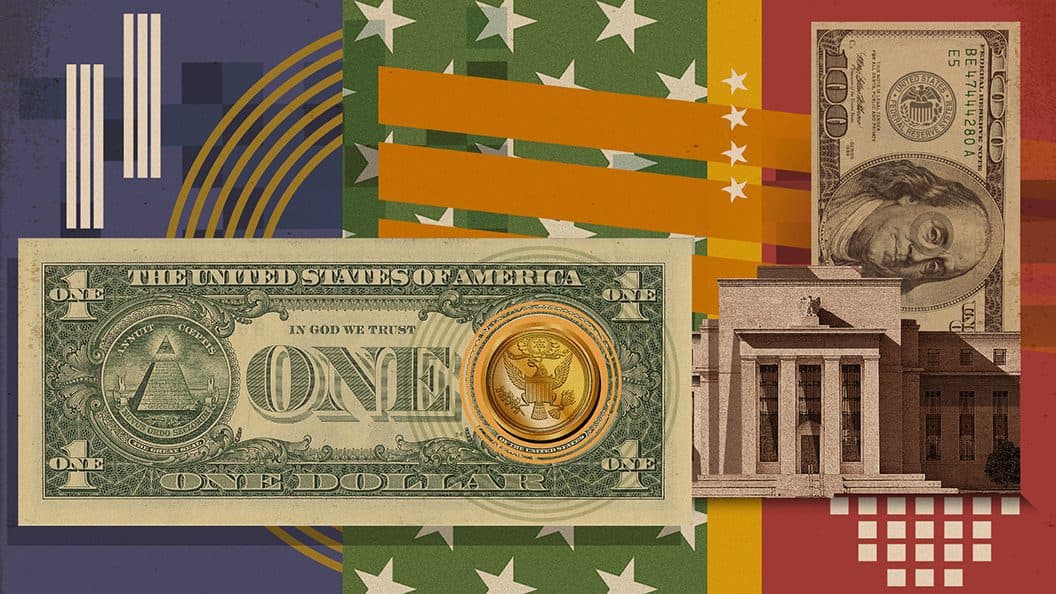 Blockworks exclusive art by Axel Rangel
key takeaways
JPMorgan will give wealth management clients access to crypto funds like Osprey and Grayscale.
Thesis completed a $21 million Series A fundraising round.
A slew crypto news has bitcoin inching up (again) after its biggest one-day jump since June.  
Signals of institutional adoption continue. JPMorgan will give retail clients access to crypto funds, Business Insider first reported on Thursday. Financial advisors cannot recommend bitcoin trading investments, but can carry them out if they're client-requested. It's a huge move from the large US bank, whose CEO Jamie Dimon previously referred to bitcoin as "a fraud" that "won't end well."
Bitcoin jumped around 4% with a day's high of $32,603.14. Ethereum followed suit, advancing around 4% on Thursday afternoon. Ether continues to trade above $2,000, critical threshold of support.
Finally, in decentralized finance (DeFi), Grayscale announced a new DeFi fund. The fund will only be "eligible (for) individual and institutional accredited investors", Monday's press release revealed.
Crypto
Bitcoin is trading around $32,299.77, up 1.54% in 24 hours at 4:00 pm ET.
Ether is trading around $2,022.24, hiking 3.86% in 24 hours at 4:00 pm ET.
ETH:BTC is at 0.063, advancing 0.91% at 4:00 pm ET.
VIX fell -1.23% to 17.69 at 4:00 pm ET.
DeFi
Uniswap is trading at $17.55 with a total value locked of $3,891,494,277 up 8.1% in 24 hours at 4:00 pm ET. 
Chainlink is trading at $16.11, advancing 0.5% with trading volume at $733,074,253 in 24 hours at 4:00 pm ET.
Dai is trading at $1.00 with trading volume around $376,113,374 at 4:00 pm ET.
DeFi:ETH is 31.4% at 4:00 pm ET.
Insight
Many platforms like JPMorgan are in the process of onboarding crypto and bitcoin funds, Steven McClurg, Valkyrie Investments co-founder and CIO, told Blockworks.
"It doesn't surprise us that JPMorgan is giving clients fund access," McClurg said. "These will be offerings that wealth managers will have to offer in the near-term to be relevant, much like offering structured credit and private equity funds 10 years ago."
US stocks advance amid wide-spread internet outages, rising initial jobless claims data and higher-than-normal existing home sales. 
The S&P 500 made modest gains in tech stocks for a third trading session. Big winners include Microsoft, Apple Inc. and Amazon.com.   
However, some equities fell briefly after news that prominent companies such as Vanguard, Delta Air Lines, Oracle, and Costco were hit by the internet outage. Linked to content distribution network, Akamai Technologies, the company's shares fell 2% after news broke of the technical difficulties. 
The Nasdaq Composite declined briefly, downticking 0.03% but flattened by market close with small gains. The Dow Jones Industrial Average was little changed.
Initial jobless claims rose by 51,000 last week, the Labor Department said Thursday. This brings the figure to a seasonally adjusted 419,000 claims. However, jobless payments reverted to its lowest level since 2020. 
Signals of inflationary pressure continue with housing data. Single-family rentals jumped 6.6% in May from a year before and previously owned homes rose 1.4% in June. 
Major indices appear to be erasing their losses from Monday's harsh drop. All Wall Street gauges closed ahead.
Equities
The Dow rose 0.07% to to 34,823
S&P 500 advanced 0.20% to 4,367
Nasdaq was up 0.36% to 14,686
Lumber is up as blazing wildfires in California and Canada hack down its supply. Lumber in Chicago hiked over 10.5%. British Columbia, one of America's largest exporters of lumber, announced a state of emergency which has cut down its output. Lumber was trading around $63 on Thursday afternoon.
Commodities
Brent crude shot up to $73.63 a barrel, advancing 1.94%.
Gold hiked 0.21% to $1,807.
Fixed Income
U.S. 10-year treasury yields 1.273% as of 4:00 pm ET
Currencies
The US dollar strengthened 0.11%, according to the Bloomberg Dollar Spot Index.
In other news…
Thesis completed a $21 million Series A fundraising round, Blockworks reported on Thursday. The cryptocurrency venture production studio has plans to expand, including launching a Web3 wallet. The funding round was led by Nascent and ParaFi Capital.
We're watching out for…
The Tokyo Summer Olympics begin on Friday.
That's it for today's markets wrap. I'll see you back here tomorrow.