Fed Hires TD Ameritrade's Sunayna Tuteja as Chief Innovation Officer
TD Ameritrade's Sunayna Tuteja, the brokerage's former chief of digital assets and distributed ledger, has been hired by the Fed as its new Chief Innovation Officer according to a Linkedin post made by Tuteja. Blockworks reached out to the Fed's public […]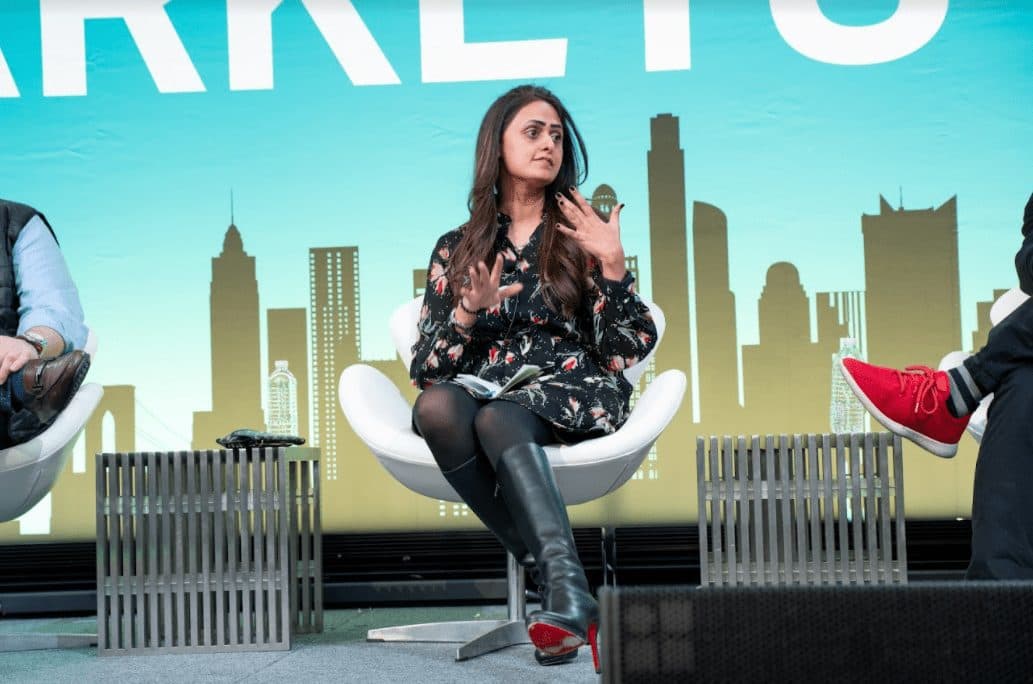 Sunayna Tuteja speaking at Blockworks' DAS: Markets summit in 2019
key takeaways
Tuteja has been a long advocate for digital assets
Tuteja's appointment at the Fed may signal acknowledgement of crypto's potential
TD Ameritrade's Sunayna Tuteja, the brokerage's former chief of digital assets and distributed ledger, has been hired by the Fed as its new Chief Innovation Officer according to a Linkedin post made by Tuteja.
Blockworks reached out to the Fed's public affairs office but did not receive a response.
Tuteja has been a long proponent of bitcoin, stating in an earlier interview with Blockworks that she has been a bitcoiner since 2011. In a 2019 profile piece in American Banker she said that TD Ameritrade was now "bullish" on blockchain after she led internal efforts to evangelize the merits of the technology.
Tuteja had a major role in getting the brokerage — once a skeptic of digital assets — to view it as another asset class. During her time at TD Ameritrade she led its investment into ErisX, a CFTC-regulated cryptocurrency exchange. 
Tuteja has said market participants are engaging with bitcoin for "pragmatic reasons" and coming into the asset class because of a confluence of macroeconomic issues. 
"The world is flush with cash that has got to go somewhere," she told Blockworks last month. "They're searching for assets that provide a store of value, that provide an inflation hedge, and provide diversification in asset allocation. Driven by Covid, we as consumers really are now in the era of digitization of everything, consumers and investors are saying well digitization should extend to our investments."
Tuteja's move from TD Ameritrade to the Fed is one of many high-profile hires by institutions in the blockchain and fintech space. 
Former governor of the Bank of England and Bank of Canada Mark Carney was recently hired by payments processor Stripe, while former Bridgewater Co-CEO Eileen Murray joined digital assets software provider Lukka as a strategic advisor.