Oil Slumps With Stocks While Cryptos Stay Flat: Markets Wrap
Despite a decent start in earnings season, the Dow Jones Industrial Average broke a multi-week string of gains, shedding 0.5%.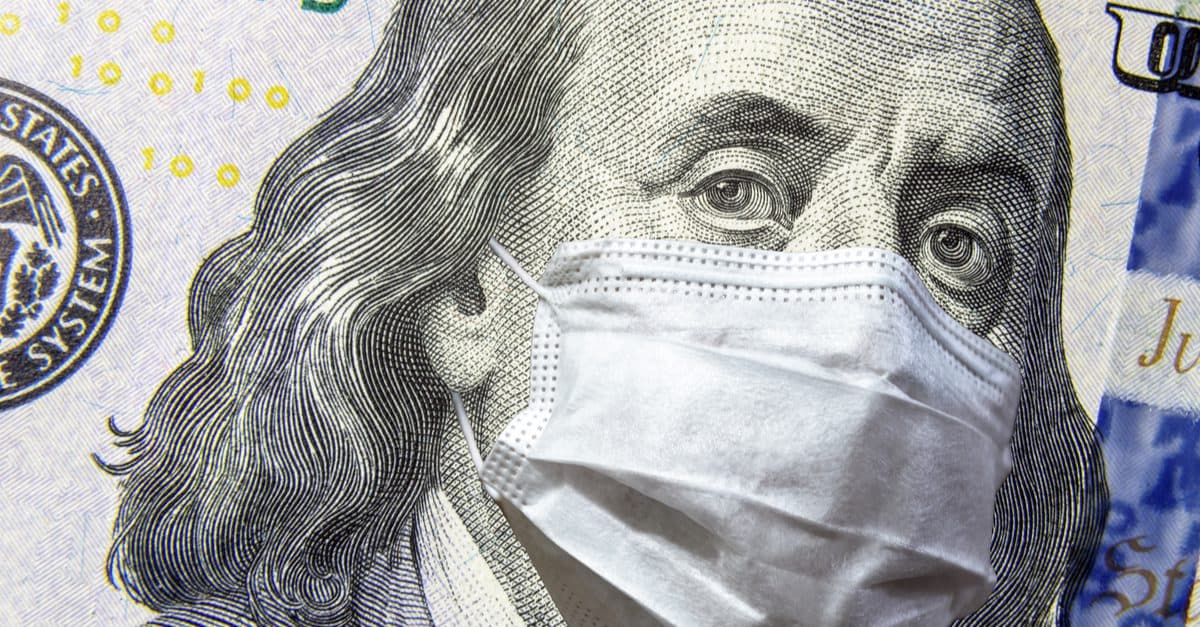 key takeaways
Bank of America approves certain clients to trade bitcoin futures
Consumer sentiment data fell to 80.8, benchmarking its lowest figures since February
Stocks declined Friday as investors eyed Delta variant concerns, the Fed chair made dovish remarks on inflation, and consumer sentiment data came in lower.
Consumer sentiment data fell to 80.8 this month, benchmarking its lowest level in around five months. University of Michigan's index showed a reading of 85.5 for the prior month, a sharp fall compared to Friday's numbers.
Despite a decent start in earnings season this week, the Dow Jones Industrial Average broke a multi-week string of gains, shedding 0.5%. The tech-heavy Nasdaq Composite and S&P 500 followed suit, dropping 1.8% and 0.9%, respectively, throughout the week.
The series of under performances in major equities come a day after Powell insisted inflation is fleeting while testifying to Congress and jobless claims data hit pandemic-era lows. Wary investors continue to assess and question the sustainability of U.S. economic growth.
The 10-year treasury fell for a third straight week even after unusually high consumer price index data. Tuesday's data which revealed a 5.4% hike in June, year over year, was its highest jump since 2008.
Equities
The Dow was down to 34,687, shedding -0.86%
S&P 500 was little changed, down -0.75% to 4,327
Nasdaq fell -0.80% to 14,427
Fixed Income
U.S. 10-year treasury yields 1.299% as of 4:00 pm ET
Insight
"Consumer sentiment's sharp decline seems to be overpowering strong earnings and the rise in retail sales," said Mike Loewengart, managing director of investment strategy at E-Trade Financial, in a note to MarketWatch.
Oil toppled as supply concerns and COVID cases continue to rise.
Thursday's OPEC data indicated that demand would rise to pre-pandemic highs next year, hiking 3.4%. However, the rising fear of lockdowns repressed demand figures. Brent fell for a third week straight.
Some recent progress has been made to ratify a plan which could give the UAE more oil in the coming months. However, nothing is set in stone yet. And after infighting between Saudia Arabia and the United Arab Emirates sparked an unexpected delay at the OPEC+ meeting earlier this month, trading has been more volatile than usual for the commodity.
Commodities
Brent crude is down to $73.24 a barrel, falling -0.31%
Gold fell -0.97% to $1,811.20
Insight
 "The OPEC+ saga continues to drag on with no date set to confirm the United Arab Emirates new baseline quota number up 450,000 bpd higher, and then approve the 400,000 bpd increase in production per month into 2022," said Bob Yawger, Mizuho's energy futures director, in a note. "In my opinion, the longer it takes for OPEC+ to announce an extraordinary meeting to vote on the extra barrels, the more it implies other OPEC+ members may also want increases to their baseline quota."
Crypto
Bitcoin is trading around $31,917.33, up 0.76% in 24 hours at 4:00 pm ET
Ether is trading around $1,912.36, shedding -0.35% in 24 hours at 4:00 pm ET
ETH:BTC is at 0.059, down -0.56% at 4:00 pm ET
VIX jumped 8.47% to 18.45 at 4:00 pm ET
Currencies
The US dollar strengthened 0.09%, according to the Bloomberg Dollar Spot Index
In other news…
Bank of America is set to allow certain clients to trade bitcoin futures, CoinDesk reported on Friday.
Insight
President of ProChain Capital, David Tawil, said that the move could show how BoA may be trying to keep pace with Goldman Sachs. Goldman named Galaxy Digital their liquidity provider for its bitcoin futures block trades through CME Group last month, Blockworks reported.
"I expect that traditional Wall Street will try to get creative on how to benefit from crypto without diving in head-first," Tawil told Blockworks. "It's more likely that they will be forced [rather] than take the initiative."
That's it for today's markets wrap. I'll see you back here on Monday.