Podcast: Alyse Killeen on Why You Should Only Own Bitcoin
Alyse Killeen makes a case for only owning Bitcoin as she looks at its hyperfast adoption pace and role in emerging markets.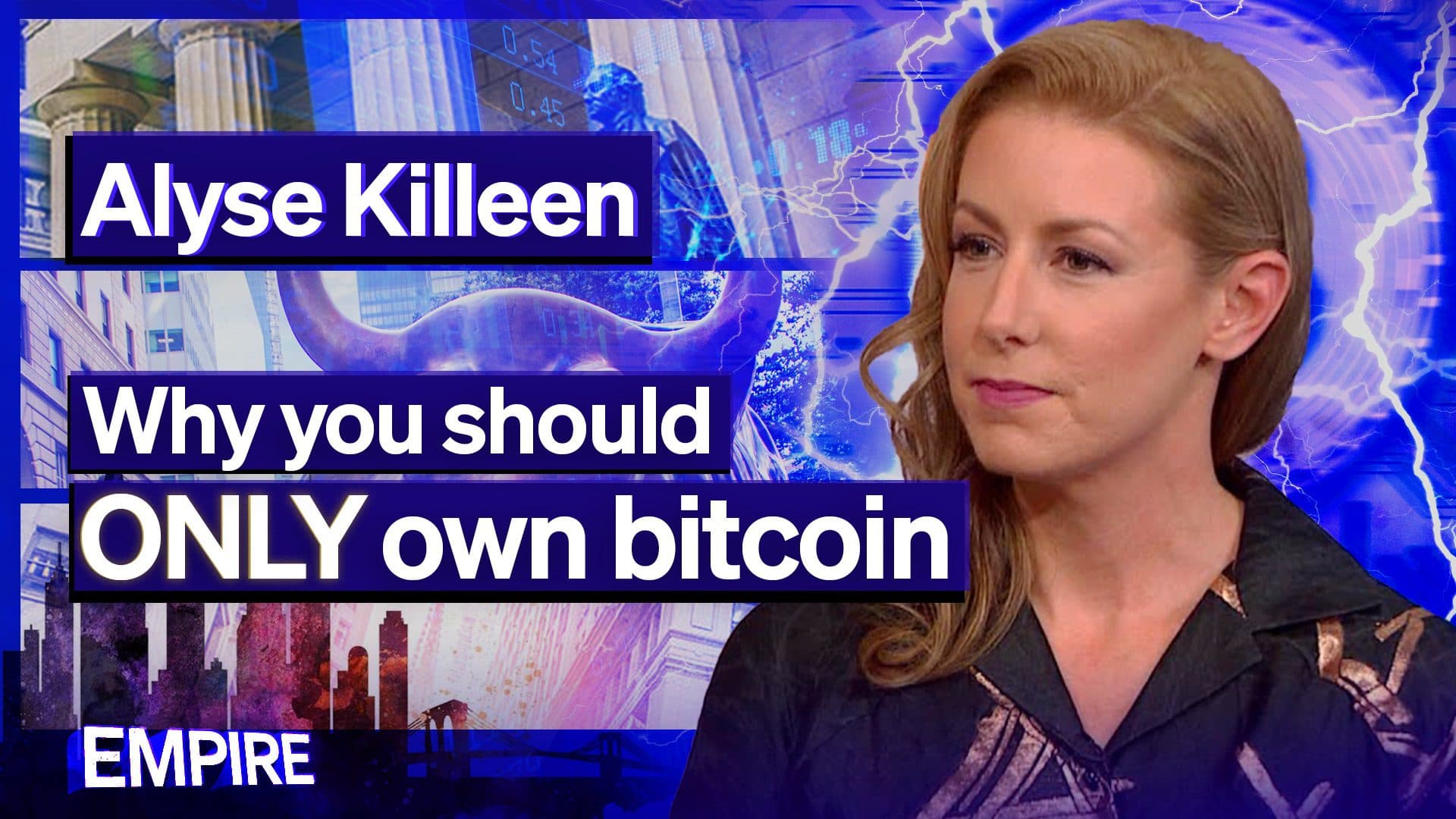 In the latest episode of Blockworks' podcast "Empire," Jason Yanowitz, co-founder of Blockworks, is joined by Alyse Killeen, Managing Partner of StillMark – the Bitcoin VC Firm investing in the frontier of Bitcoin innovation. As well as founding StillMark in 2019, Alyse sits on the board of directors at Blockstream as an Independent Director.
Alyse shares her thoughts on the most exciting companies being founded in the industry, the future of earning Bitcoin vs investing in Bitcoin, Bitcoin adoption outpacing the internet & bringing Bitcoin to the next Billion!
Check out what they had to say in the video below. 👇
On "Empire," once a week, Jason interviews individuals that have built the crypto industry to talk about their struggles, bold moves and tough decisions. For any NPR or Guy Raz fans out there, you can think of "Empire" like a "How I Built This" for the bitcoin and crypto industry.
Episodes are released every Thursday morning. 
Subscribe to Empire today on Apple or Spotify. Watch episodes on YouTube.
Are you a UK or EU reader that can't get enough investor-focused content on digital assets?Join us in London on November 15th and 16th for the Digital Asset Summit (DAS) London. Use code ARTICLE for £75 off your ticket. Buy it now.