Podcast: Growth vs. Inflation, Firefighters Pension Buys Bitcoin, FTX Raises $420M
Get your macro fix with Blockworks' own Mike Ippolito and co-host, Mark Yusko.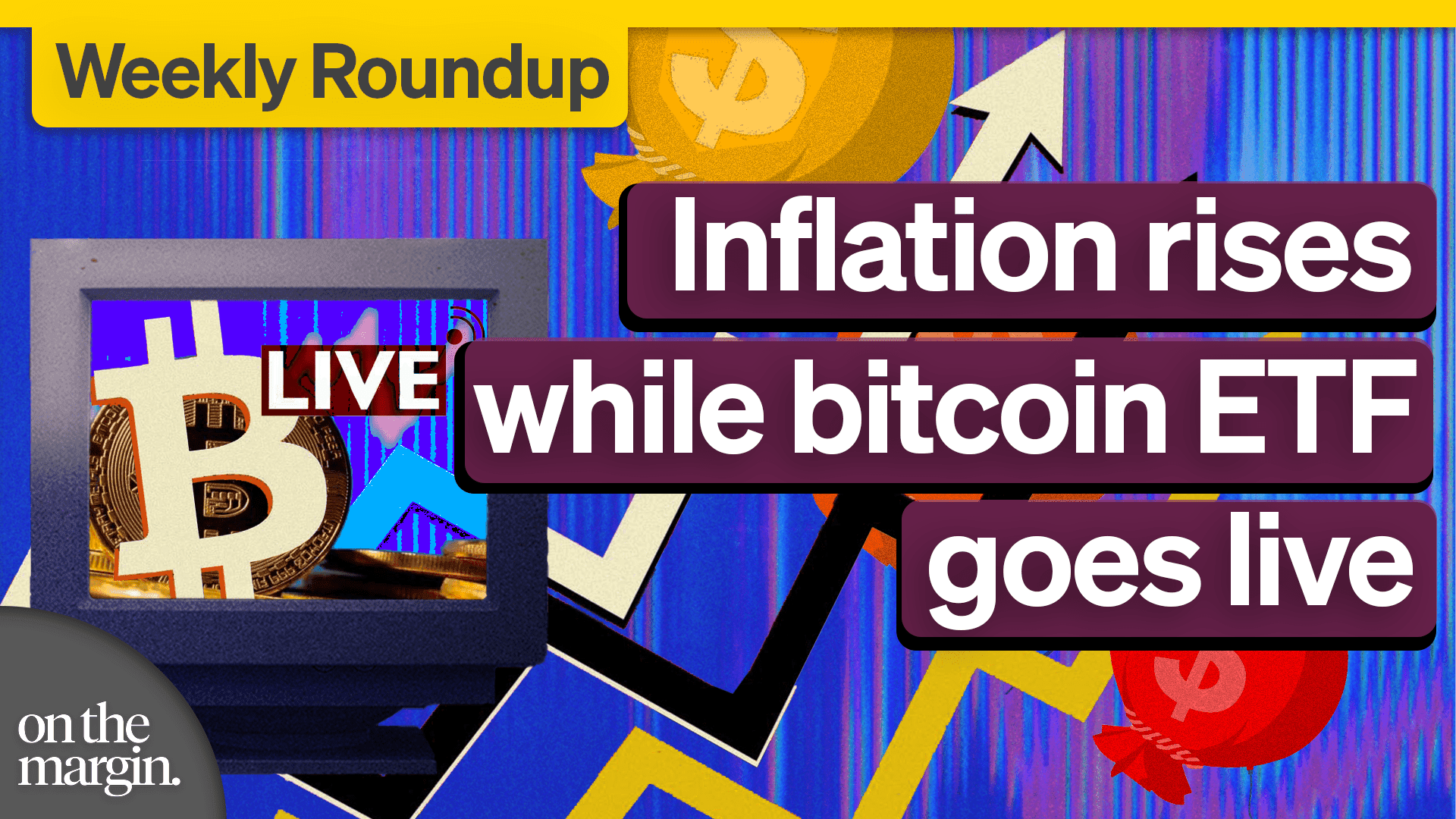 In the weekly roundup episode of Blockworks' podcast "On the Margin," Mike and Mark cover two concepts very deeply: 1) why structural growth is falling and 2) how that impacts inflation.
They spend a lot of time covering Mark's "Killer D's" Framework: Demographics, Debt, and Deflation, as well as taking a deep look at falling estimates for GDP growth, and the limits on how much trust can be put into central bankers predictions.
Later, they pick apart some charts (courtesy of Jurrien Trimmer of Fidelity) analyzing the performance of inflation, commodities, and the S&P during periods of economic expansion. They discuss the history of these trends before taking a look at some major stories from this week, including:
The launch of the Bitcoin ETF
FTX raising $420,690,000 from 69 investors
A Houston firefighter's pension buying Bitcoin and Ether
and more!
Watch the full episode below! 👇
"On the Margin" is a two-part show. Once a week, Mike interviews industry experts, and then at the end of the week he is joined by co-host Mark Yusko where they break down the top crypto and macro stories. Episodes go live every Wednesday and Saturday morning.
Subscribe to "On the Margin" today on Apple or Spotify, or watch episodes on YouTube.
Are you a UK or EU reader that cant get enough investor-focused content on digital assets?Join us in London on November 15th and 16th for the Digital Asset Summit (DAS) London. Use code ARTICLE for £75 off your ticket. Buy it now.