BlackRock CEO: Clients Not Asking About Crypto
BlackRock boss claims pension funds, insurance companies and registered investment advisers showing little interest in the space.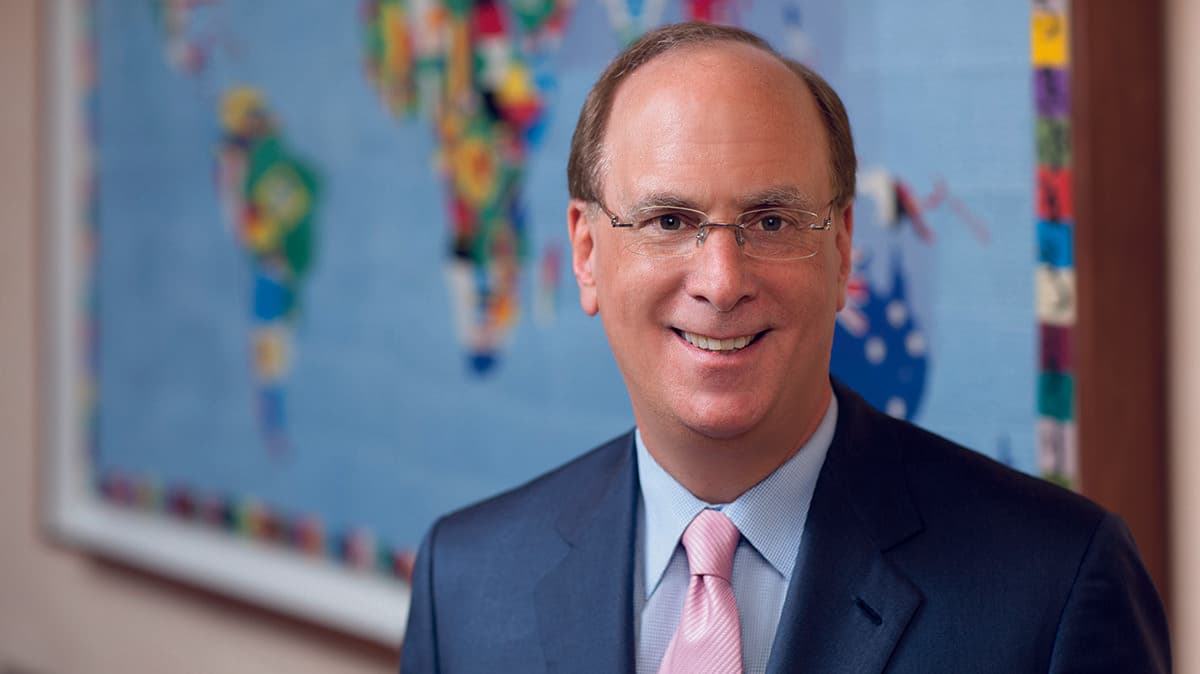 BlackRock CEO Larry Fink. Source: BlackRock
key takeaways
Larry Fink said areas such as crypto and "meme stocks" are unrelated to BlackRock's mission
Comments come after the CEO said in April that bitcoin and other cryptocurrencies were fascinating and "may be a great asset class" in the future
The leader of the world's largest asset manager said Wednesday that the firm's clients, who are focused primarily on building returns over the long term, are not asking about cryptocurrencies.
BlackRock CEO Larry Fink grouped crypto with so-called "meme stocks" during an interview on CNBC. Industry watchers often consider such stocks to include those that see sudden and dramatic surges due to social media hype, such as AMC Entertainment and GameStop.
He noted that such investments are unrelated to his firm's mission, adding that it is important to improve financial literacy for people to look beyond speculating on just a few stocks, as well as the ups and downs of the market.
"In my last two weeks of business travel, not one question has been asked about [crypto]," Fink told CNBC. "That is just not part of the focus on retirement and long-term investors, and we see very little in terms of investor demand on those types of things, but quite frankly they may not come to BlackRock for that type of demand."
Though Fink said the pension funds, insurance companies, and registered investment advisers BlackRock speaks to are not inquiring much about crypto, industry watchers have pointed to growing demand among institutional investors. 
Ninety-eight percent of hedge funds expect to invest in cryptocurrencies in some capacity in the next five years, a recent survey by fund administrator Intertrust Group found. Goldman Sachs partnered with Galaxy Digital last month in a move Galaxy's co-president said would help the bank meet the increasing demand from institutions and pave the way to broader adoption of cryptocurrencies as an asset class.
The BlackRock CEO's comments doubled down on those made by Fink during the company's previous earnings call in April. He said at that time that though BlackRock was "fascinated" by bitcoin and would explore how it could create crypto-related products if demand among its clients increased, investors worldwide were not asking the firm how it fits in their portfolio.
In terms of trends, BlackRock has focused on ESG in recent years, launching sustainable ETFs and other funds, as well as building out its ESG data and analytics offerings. 
"I believe the opportunity there is so much larger than how is a crypto asset a long-term asset," Fink said in April. "I don't want to diminish anything related to crypto and digital ideas. …I think it is going to be an asset class. We'll see how it performs over the long term, and it may be a great asset class, but let's wait and see."
Analysts asked BlackRock executives about topics such as SMAs, ETFs and organic growth during the company's second-quarter earnings call on Wednesday, but did not inquire about specific efforts in the crypto space.