CoinShares Q1 Earnings Slide, Retail Remains Focus, Execs Say
Until European institutional investors show greater interest in crypto, CoinShares is going to double down on its retail strategy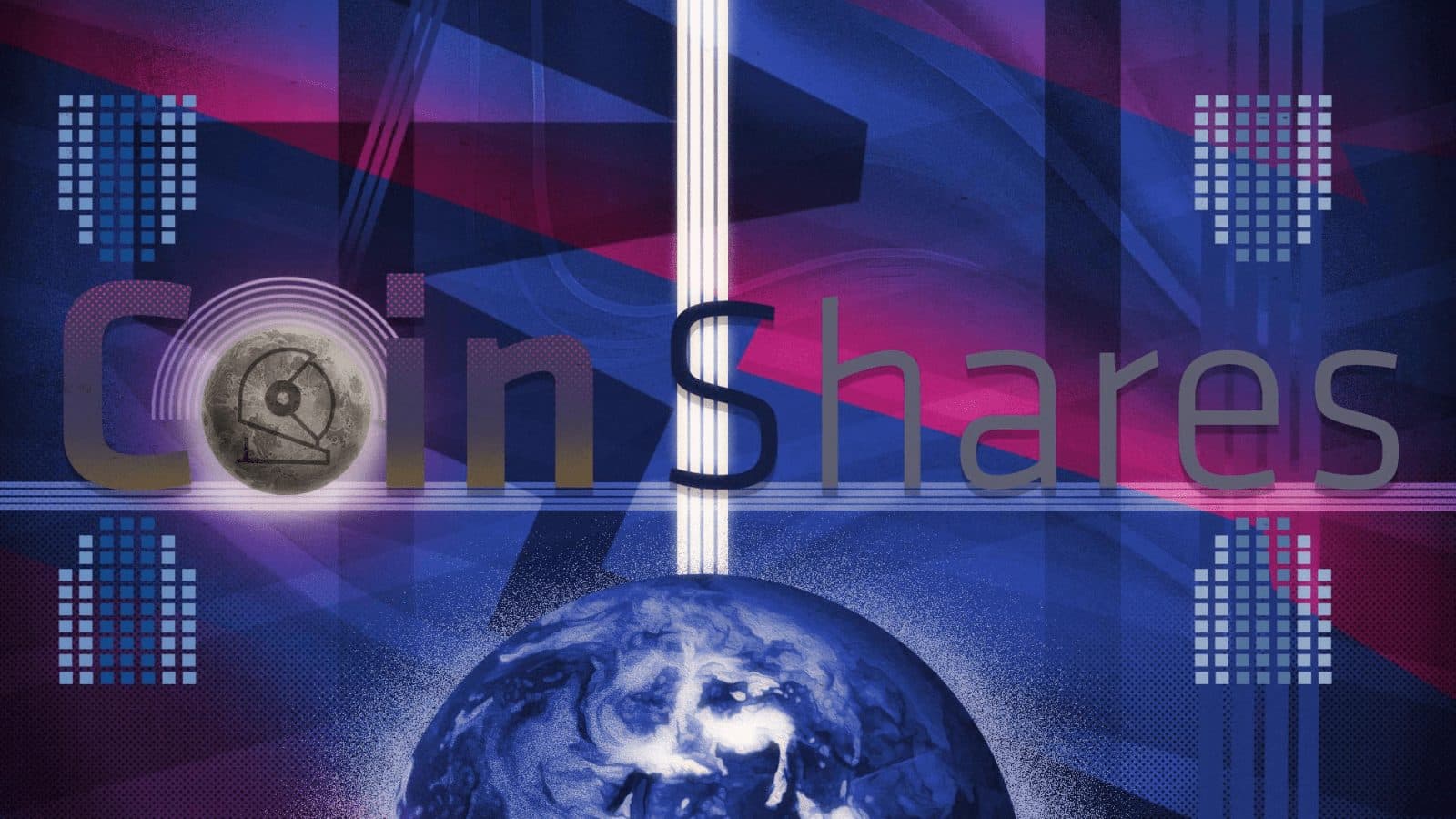 Blockworks Exclusive Art by axel rangel
key takeaways
After reporting record fourth quarter 2021 earnings, CoinShares has seen a significant pullback in 2022
A prolonged sell-off in digital assets coupled with increased costs led the company to report a 45% year-over-year slide in its EBITDA
Digital asset manager CoinShares is the latest publicly traded company to take a hit from the markets' broad risk-off sentiment, its latest earnings report shows.
Coming off a record fourth quarter that saw the asset manager notch its highest quarterly earnings and assets under management, the first quarter of 2022 was a notable retraction. 
CoinShares' adjusted earnings before interest, taxes, depreciation and amortization (EBITDA) for the first quarter of 2022 was 18.7 million British pounds ($23.4 million), a 45% slide from a year ago.
The slump can primarily be attributed to an overall pullback in capital markets performance and an increase in cost base, predominantly driven by hiring and launching new investment products, CoinShares Chief Financial Officer Richard Nash said on Tuesday's earnings call.
Comprehensive income, which accounts for the change in the value of the company's digital asset holdings, fell to 20.2 million British pounds, down from 32.1 million British pounds a year earlier. Assets under management for its ETP suite was 3.07 billion British pounds for the first quarter, a slight decrease from the fourth quarter of 2021.
Across CoinShares' product suite, the company generated combined management fees of 17.2 million British pounds, which is relatively unchanged from the figure in 2021. The company is continuing to focus on diversifying its revenue streams away from management fees as it increases its product suite and offers zero-fee options, Nash said. 
During the first quarter, the asset manager launched the first ever staked ETPs (exchange-traded products), which have zero management fees. The products allow investors to take a portion of the staking rewards each day, which has paid off, Nash said, as CoinShares ETPs saw the largest net inflows in the first quarter across alternative coins. 
"There has been a big theme, especially in the US, around institutional adoption," CoinShares CEO Jean-Marie Mognetti said. "But…institutional demand is not clearly there yet in Europe, we have to focus on something else, which is a retail model."
---
Get the day's top crypto news and insights delivered to your email every evening. Subscribe to Blockworks' free newsletter now.
Want alpha sent directly to your inbox? Get degen trade ideas, governance updates, token performance, can't-miss tweets and more from Blockworks Research's Daily Debrief.
Can't wait? Get our news the fastest way possible. Join us on Telegram and follow us on Google News.
---