Former OneCoin Executive Can Be Sentenced on $4B Global Loss, Judge Rules
Former OneCoin Karl Sebastian Greenwood pled guilty to wire fraud and conspiracy charges back in December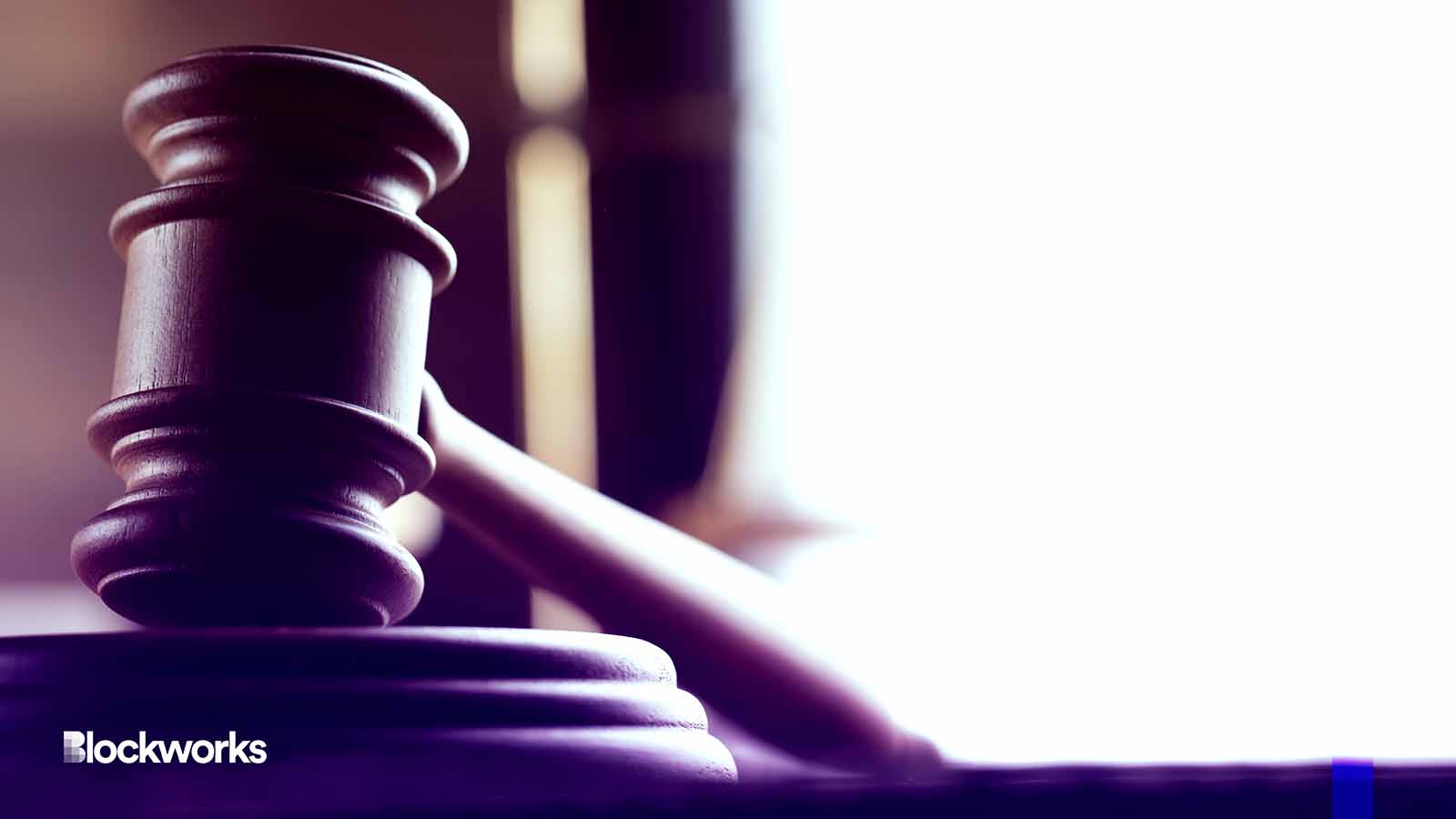 Zolnierek/Shutterstock modified by Blockworks
A US judge has ruled that the sentencing of Karl Sebastian Greenwood, who co-founded OneCoin alongside "CryptoQueen" Ruja Ignatova, can cover the global totality of losses from the OneCoin scheme. 
OneCoin was a fake cryptocurrency scheme that was revealed to be fraudulent back in 2017. It claimed to be the "Bitcoin Killer," but ultimately proved to have no functioning blockchain, much less any chance of displacing bitcoin as an asset.
US losses totaled $50 million, but the global losses to the Ponzi scheme come in at $4 billion.
Last December, Greenwood pled guilty to wire fraud and money laundering in connection to OneCoin. 
"As a founder and leader of OneCoin, Karl Sebastian Greenwood operated one of the largest international fraud schemes ever perpetrated.  Greenwood and his co-conspirators, including fugitive Ruja Ignatova, conned unsuspecting victims out of billions of dollars," US Attorney Damien Williams said at the time. 
As a result of the judge's ruling, Greenwood faces a maximum of 60 years in prison. 
In March, Bulgaria extradited Irina Dilkinska, a former head of compliance at OneCoin, to the US for charges of wire fraud and conspiracy to commit money laundering. Dilkinska faces a maximum of 40 years in prison.
"As alleged in the charges unsealed today, Dilkinska helped her co-conspirator, Mark Scott, launder approximately $400 million in OneCoin proceeds while she was purportedly OneCoin's Head of Legal and Compliance," FBI Assistant Director Michael Driscoll said. 
OneCoin founder Ruja Ignatova went missing in 2017 after a federal warrant was issued for her arrest in connection with OneCoin. In June 2022, the FBI added Ignatova to its top 10 most wanted list and issued a $100,000 reward for information that would lead to her arrest.
---
Don't miss the next big story – join our free daily newsletter.