Gaming Giant Square Enix Sells Major Franchises To Fund Blockchain Initiatives
Despite backlash, Square Enix would rather invest in blockchain gaming than retain some of its most recognizable franchises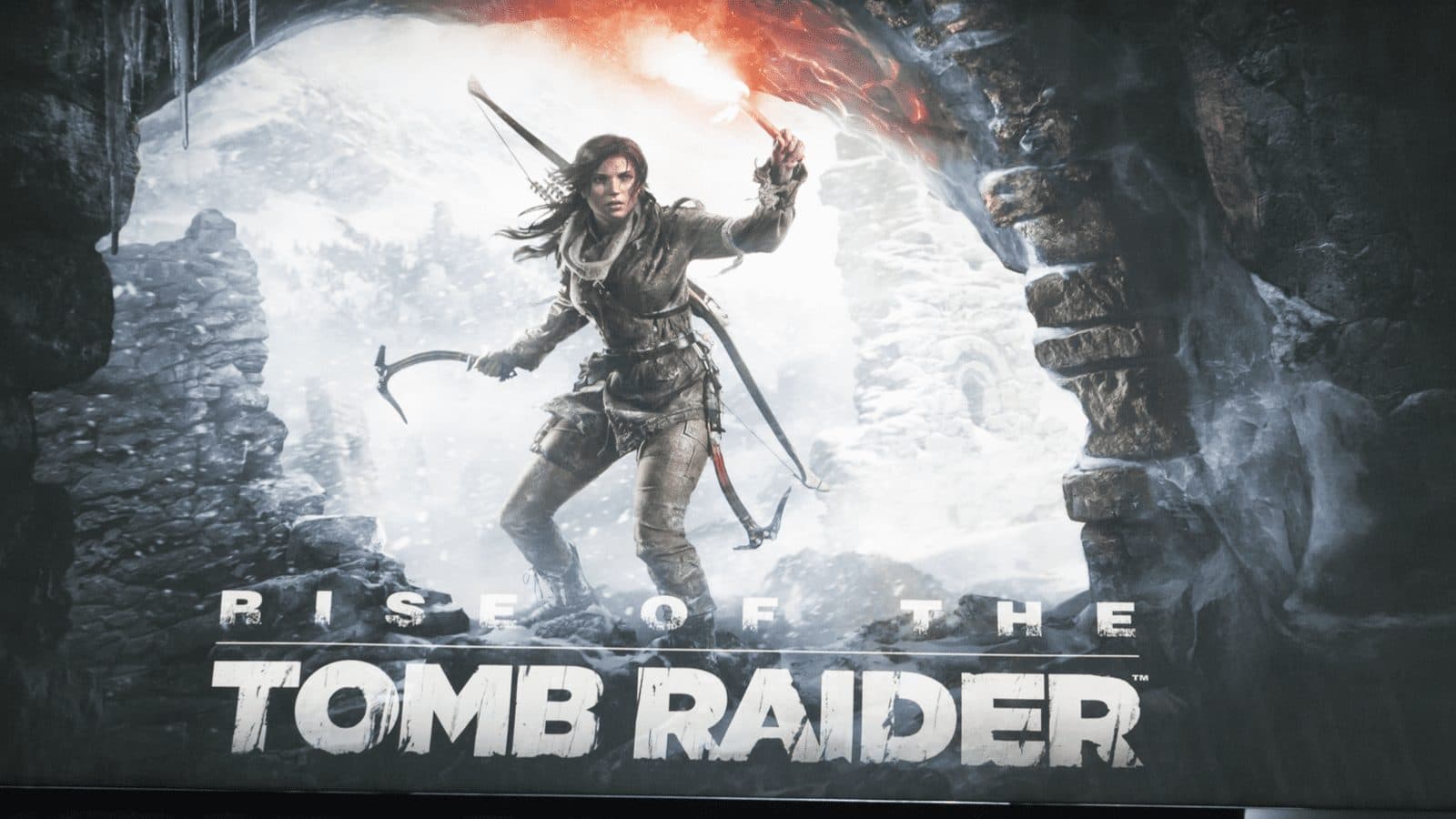 key takeaways
Square Enix will funnel money from selling major gaming franchises to invest further in blockchain-powered gaming
The company has played a role in the blockchain gaming sector since 2018 and now enters a "full commercialization phase" after a successful NFT proof-of-concept
Japanese gaming giant Square Enix has sold $300 million worth of intellectual property tied to major franchises "Tomb Raider" and "Deus Ex" — alongside a number of its foreign studios — in favor of funding its blockchain initiatives.
Swedish game maker Embracer Group, formerly THQ Nordic AB/Nordic Games, scooped the trove of assets, which include whole subsidiaries Eidos and Crystal Studios, as well as more than 50 titles, including "Thief."
The two subsidiaries generated a combined $170 million of revenue in the fiscal year ending March 2021 — up 21% — which translated to $3.85 million in profit, according to Square Enix's press release Monday 
Embracer Group is well known for its acquisitions. Its website boasts control of more than 850 franchises across 119 studios, with popular titles "Borderlands" and "Saints Row" under its wide umbrella. It disclosed $3.4 billion in assets as of March 2021, and its market value is currently $7.46 billion.
Square Enix expressed a desire to align its overseas business lines with its offerings out of Tokyo, "with the goal of maximizing the worldwide revenue generated from future titles launched by the group's studios in Japan and abroad."
The Shinjuku-headquartered firm was, however, vague about blockchain, simply stating that the deal "enables the launch of new businesses by moving forward with investments in fields including blockchain, AI, and the cloud."
Square Enix plots "full commercialization phase" powered by NFTs
Square Enix has flagged its intent to tap potential benefits of blockchain in shareholder letters dating back four years, stating in May 2018 it would invest "aggressively" to make use of the technology.
In his 2019 New Year's address, President Yosuke Matsuda noted non-cryptocurrency blockchain applications had risen out of crypto mania the year prior. 
Matsuda was referring to NFTs, long before the most recent surges in popularity associated with CryptoPunks and Bored Apes. CryptoKitties was the premiere NFT (non-fungible token) project at the time.
Two and a half years later in November 2021, Square Enix detailed what it called a successful blockchain proof-of-concept.
The company had just launched a suite of NFT digital cards under the "Shi-San-Sei Million Arthur" brand in partnership with third party NFT studio double jump.tokyo. The NFTs, deployed on the LINE blockchain, powered a free-to-play digital card game that echoed "Magic: The Gathering" and "Hearthstone."
"In addition to the sort of content creation we have traditionally engaged in, we will focus on blockchain games premised on token economies as a form of decentralized content," Square Enix said at the time. 
Square Enix expressed a desire to make blockchain a pillar for the company moving forward by integrating token economies into its games, although secondary sales of "Shi-San-Sei Million Arthur" NFTs aren't currently supported.
The most recent "Shi-San-Sei Million Arthur" mint boosted the total number of NFTs distributed to 3,376, according to notes on the game's website. It's not clear how much revenue was generated.
Square Enix's persistence in expanding its blockchain-powered offerings runs in stark contrast to a number of game studios that have backtracked NFT enthusiasm in response to criticism, including "S.T.A.L.K.E.R 2" developer GSC Game World, Team17, and "FIFA" creator Electronic Arts.
Execs from Nintendo, Take-Two and Ubisoft (among others), though, have expressed hope for the future of NFTs in gaming – indicating that crypto-native studios could have stiff competition moving forward. Although, the latter's first foray into NFT gaming was a resounding flop.
In any case, market reaction was muted on the deal between Square Enix and Embracer Group. Square Enix stock is trading evenly while Embracer gained 1%, hinting that any boons to either company are to be felt further down the line.
---
Get the day's top crypto news and insights delivered to your email every evening. Subscribe to Blockworks' free newsletter now.
Want alpha sent directly to your inbox? Get degen trade ideas, governance updates, token performance, can't-miss tweets and more from Blockworks Research's Daily Debrief.
Can't wait? Get our news the fastest way possible. Join us on Telegram and follow us on Google News.
---