Nomad Bridge's Illusory Systems seeks to dismiss hack-related class action lawsuit
"Plaintiffs do not seek to hold the hackers liable for their wrongdoing," Illusory Systems and the defendants claim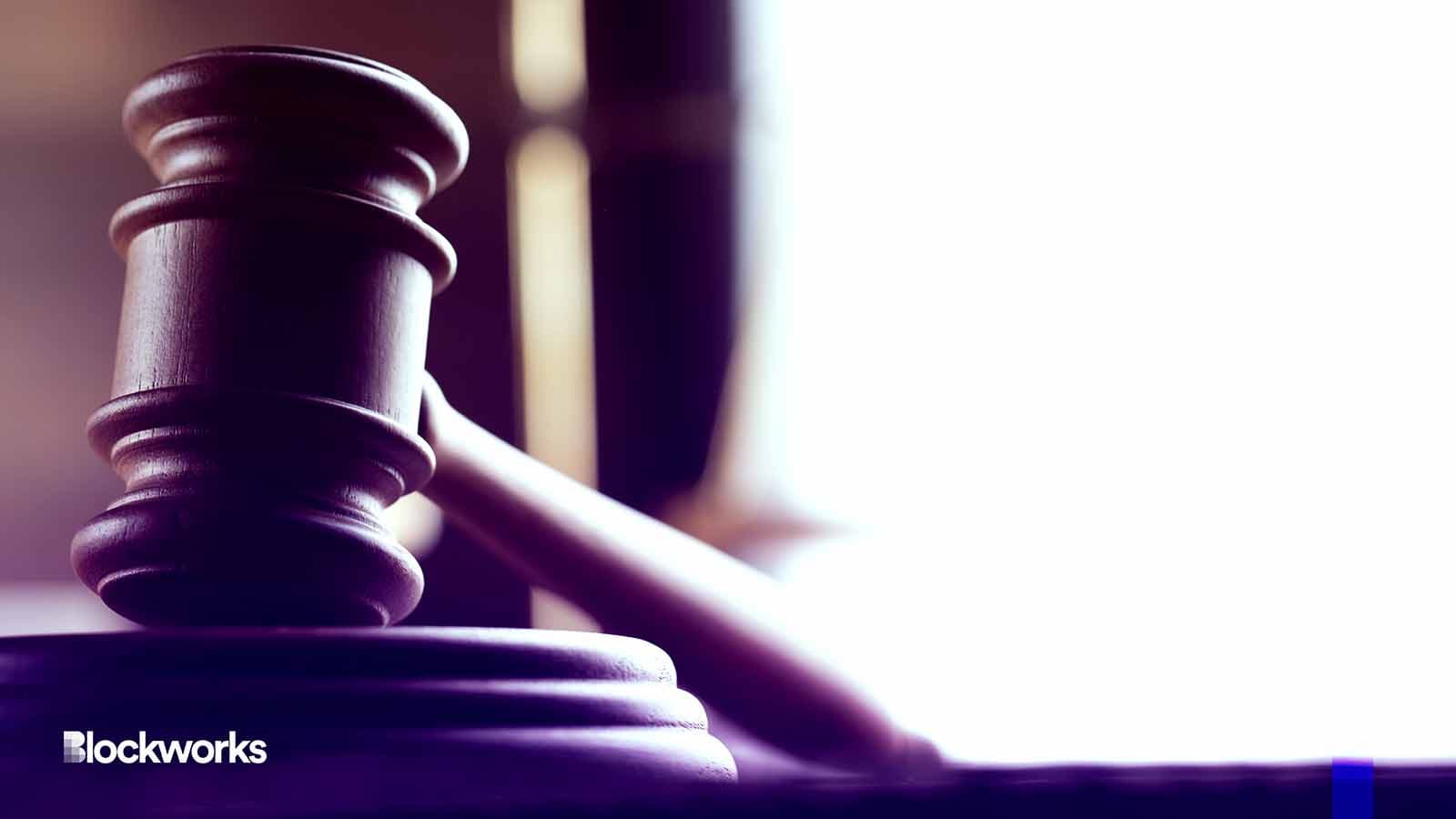 Zolnierek/Shutterstock modified by Blockworks
Illusory Systems, the firm behind Nomad Bridge, moved this week to dismiss a class action lawsuit against the company centered on a nearly $190 million hack that occurred last year.
The original complaint listed Illusory, Archetype, Ethereal Ventures, Consensys, Coinbase, Alchemy, Circle and Ozone as defendants.
The group filed the motion to dismiss, claiming the original complaint failed to properly state a claim. 
The motion to dismiss said the plaintiffs were not looking to "hold the hackers liable for their wrongdoing and the harm they caused," but instead were angling to "blame Illusory and the Keyholders for purported shortcomings in certain security features that allegedly allowed the assets to be stolen, and seek to hold Illusory and the Keyholders liable for their losses."
The suit accused the defendants of making "knowingly false statements about the Nomad Bridge's security" and violating laws prohibiting wire fraud and operating an unlicensed money-transmitting business, two offenses falling under the Racketeering Influenced and Corrupt Organizations Act. 
The defendants said the plaintiffs' attorneys "do not state an underlying substantive RICO claim" in the proceedings. 
The original suit, filed in February, asked for funds that went missing in the hack to be returned to customers, and it also sought monetary damages. Some $20 million of the nearly $190 million lost in the hack was later recovered.
"Given the Investor Defendants' exceedingly attenuated relationship to the alleged flaws of the Nomad Bridge, there is no set of facts that Plaintiffs can plausibly allege to overcome the numerous deficiencies in the [first amended complaint," the motion said.
A court has yet to grant or deny the motion to dismiss.
The original class action suit from earlier this year claimed that the company behind Nomad's bridge "had promised users that it employed state-of-the-art cryptography to protect user assets."
Illusory made an "illusory promise," the plaintiffs alleged. 
When the $186 million hack took place in August 2022, plaintiff Mannu Singh claimed to have lost $170,000 of his assets.
Nomad, prior to the hack, had marketed itself as a "security-first" platform, which could send ERC-20 tokens between compatible blockchains.
Updated July 20, 2023 at 12:09 pm ET: Added all defendants listed in the complaint.
---
Don't miss the next big story – join our free daily newsletter.