Podcast: Fed Turns Hawkish On Inflation Fears | Andreas Steno Larsen & Alfonso Peccatiello
Andreas and Alfonso announce their new show and explain how to navigate the current market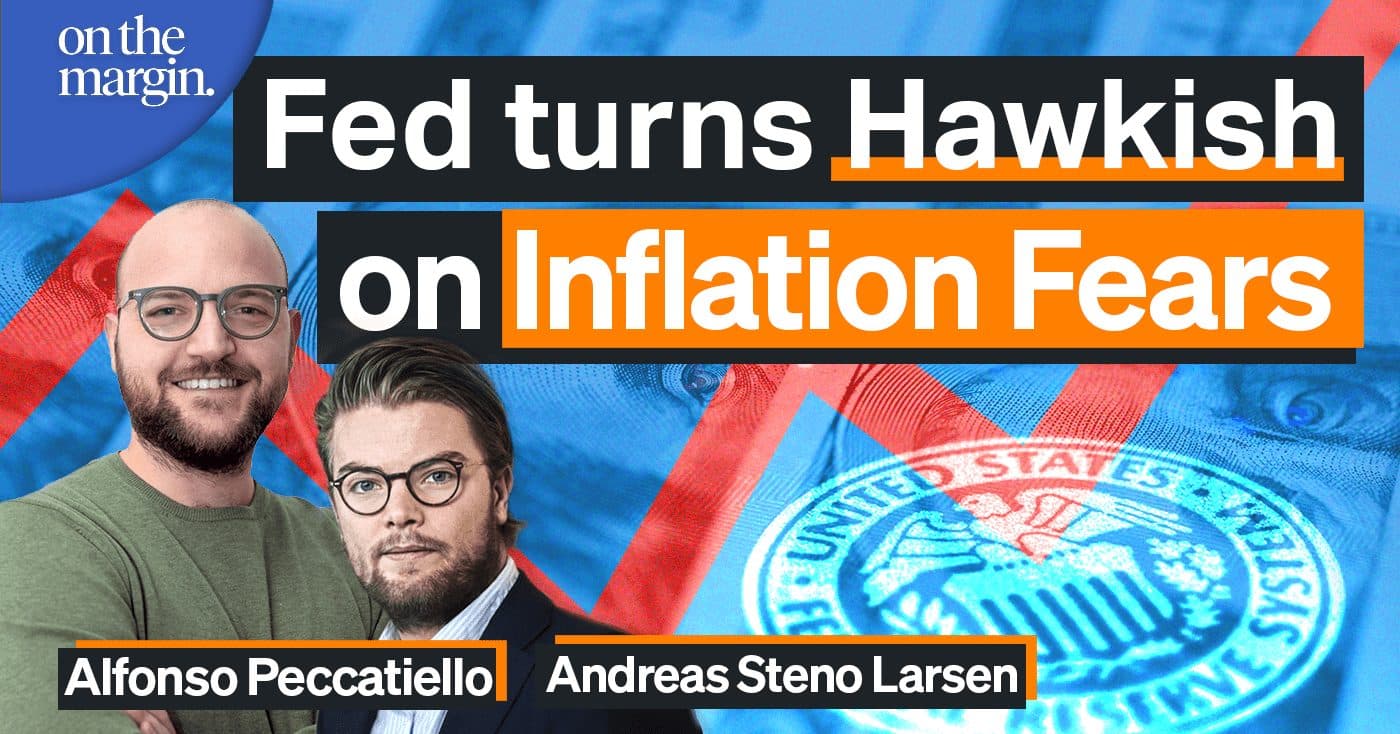 On this episode of "On the Margin," Blockworks Co-founder Mike Ippolito is joined by Andreas Steno Larsen and Alfonso Peccatiello for a special announcement: Their new podcast "The Macro Trading Floor" will be launching Sunday, April 17th on the Blockworks network with a VERY special guest.
To stay up to date with the new show, subscribe here.
With inflation soaring over 8%, bond markets selling off, and the Fed turning increasingly hawkish, Andreas and Alfonso explain how to maneuver the market during these uncertain times.
The two macro powerhouses put their money where their mouth is by both announcing an actionable trade idea — but to hear that, you'll have to tune in!
They also cover:
the bond market
the stock market
the Fed's hawkish stance

and so much more
Watch the full episode below! 👇
"On the Margin" is a two-part show. Once a week, Mike interviews industry experts. At the end of the week, he is joined by a co-host where they break down the top crypto and macro stories. Episodes go live every Wednesday and Saturday morning.
Subscribe to "On the Margin" today on Apple or Spotify, or watch episodes on YouTube.
---
Get the day's top crypto news and insights delivered to your inbox every evening. Subscribe to Blockworks' free newsletter now.
---