Poll: US Voters Who Own Crypto Are on the Rise, Just in Time for Midterms
GMI PAC, a new crypto-focused political action committee, is preparing for Election Day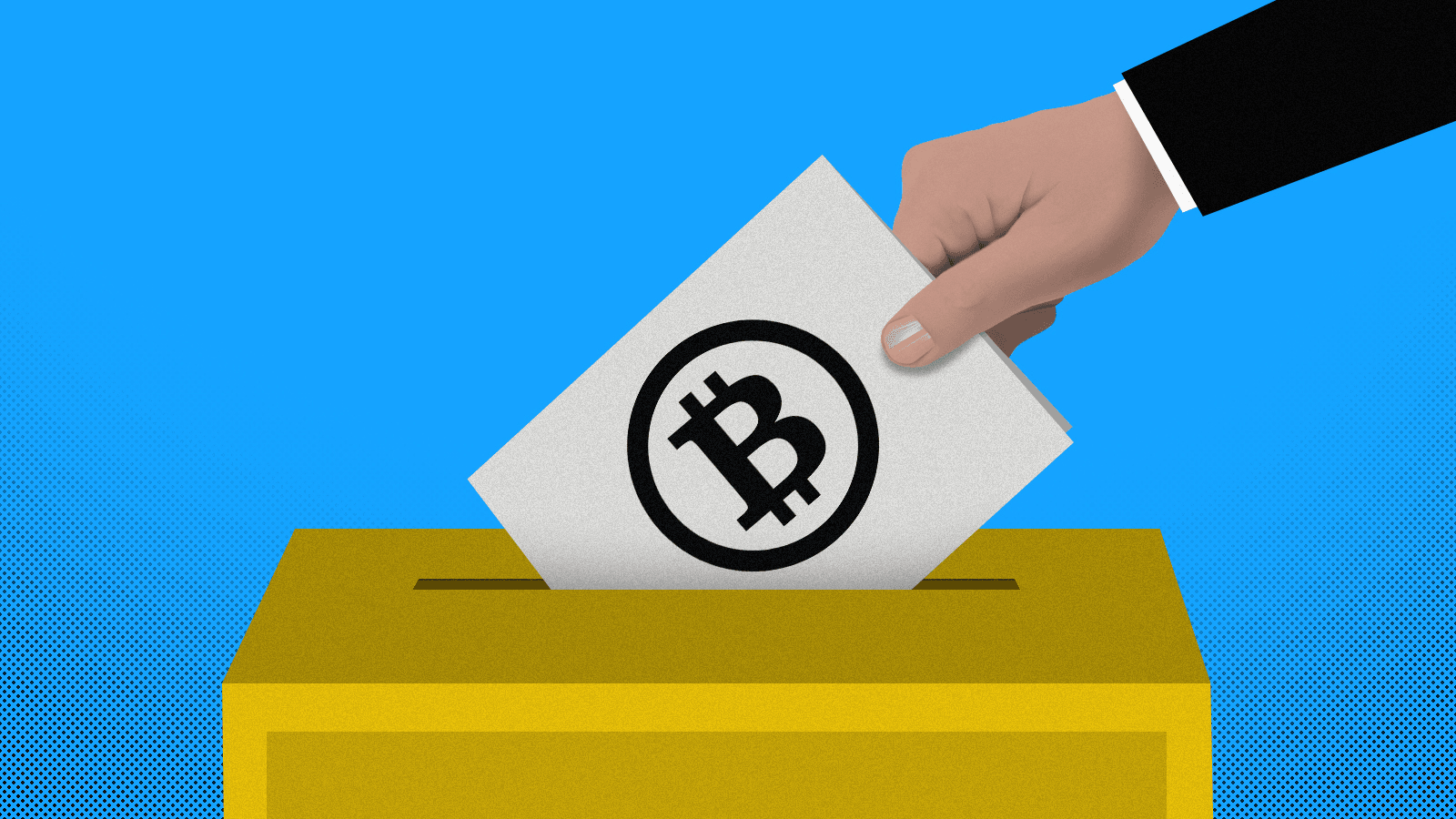 Blockworks exclusive art by Axel Rangel
key takeaways
"Crypto voters," which pollsters described as voters who own or are considering owning digital assets, make up 44% of voters across the country
The core group is made up of mostly young men, with 58% of them being men under 55, while 32% of voters who own crypto are people of color, according to the poll
As midterm elections approach, so-called "cryptocurrency voters" are becoming an increasingly desirable bloc, according to a political action committee that recently hit the scene. 
GMI PAC, a crypto-focused group backed by SkyBridge's Anthony Scaramucci, was formed in January 2022. "GMI" stands for popular crypto slang, "gonna make it." 
The PAC and its policy institute recently commissioned a poll of voters and their stance on cryptocurrency. The poll was conducted by Global Strategy Group and Fabrizio, Lee & Associates. The poll's findings suggest that regular voters may be starting to care about crypto policy issues just in time for the midterms this year. 
"Crypto voters," which pollsters described as voters who own or are considering owning digital assets, make up 44% of voters across the US. A subset of 17% of voters already own crypto, according to the poll. 
"This core of 17% who already own cryptocurrency is an extremely competitive group of voters that both Democrats and Republicans have been pitching in recent elections," the poll conductors wrote in a report shared with Blockworks. 
The core group is made up of mostly young men, with 58% of them being men under 55. A third of voters who own crypto are people of color, according to the poll. And — even better for candidates — they don't appear to be overwhelmingly from one party or another, the poll found. 
"Both parties are in a battle to connect with younger Black and Hispanic men — groups that have shown over the past few cycles to be less calcified in their party preference. These groups also own crypto at much higher rates," Bobby Kaple, senior advisor to GMI PAC, said. "Connecting with them on crypto issues could unlock just enough support to win some of these tight races."
Cryptocurrency ownership straddles the partisan divide, the report notes: "18% of Democrats currently own cryptocurrency, while 16% of independents and 16% of Republicans do," it said. 
GMI PAC leaders are banking on crypto-focused voters showing up in November. 
"At 17% of voters, the crypto voter bloc is large enough to swing a close race," Michael Carcaise, managing director of GMI PAC, said. "For example, in 2020, Biden defeated Trump in Pennsylvania by 80,555 votes. We expect more than 837,000 Pennsylvanians who own crypto to go to the polls in November."
Other GMI PAC backers include FTX, run by billionaire Sam Bankman-Fried, who vowed to donate $1 billion or more to political causes before 2024, and crypto data provider Messari. Messari's head, Ryan Selkis, was rumored at the Mainnet Conference in New York in September 2021 to be floating the idea of a US Senate run himself.
---
Don't miss the next big story – join our free daily newsletter.