Report: VCs Invested $33B in Crypto and Blockchain Startups in 2021
New data from Galaxy Digital shows VCs invested over $10.5 billion in Q4 2021, the most of any quarter last year and more than all of 2020 combined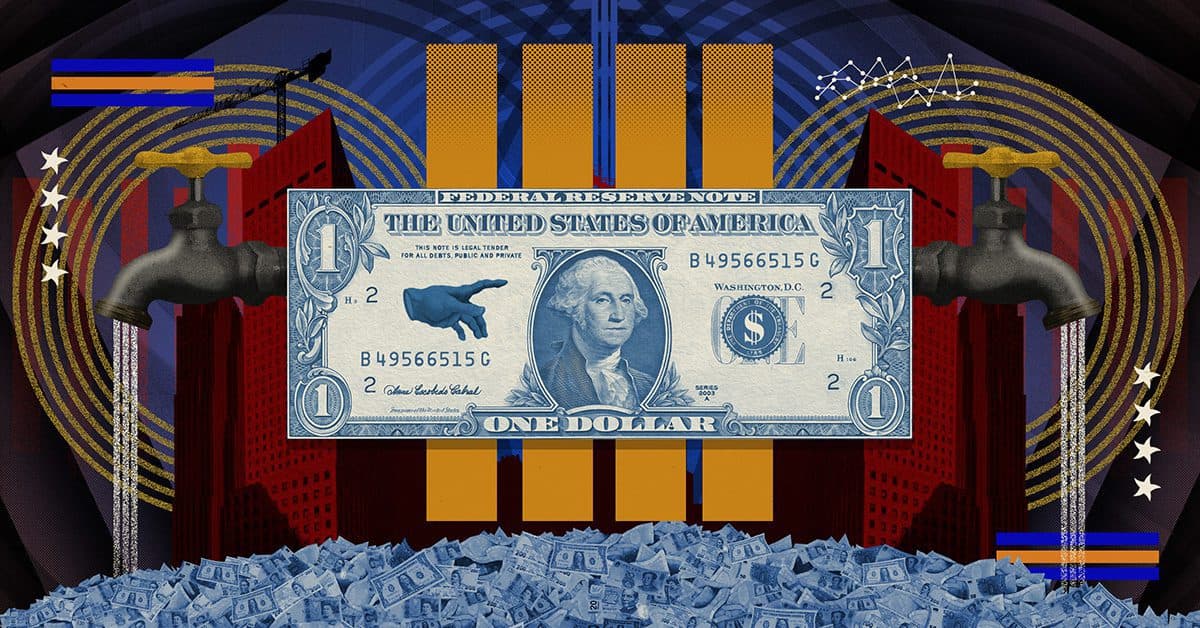 Blockworks exclusive art by Axel Rangel
key takeaways
Companies that focused on digital asset trading or building in Web3 raised the most capital overall
Galaxy Digital's Head of Firmwide Research told Blockworks, "If you look at the funds raised last year, there's so much money waiting to come into crypto"
In 2021, venture capitalists invested over $33 billion into crypto and blockchain startups, according to a report by Galaxy Digital. 
While this may seem like a big chunk of capital, it accounts for 5% of the money invested by VC firms across all sectors globally. 
About $22 billion, or 67%, went into rounds with deals over $100 million. Companies that focus on digital asset trading or building in Web3 raised the most capital overall, the report found. 
Over $10.5 billion was invested in Q4 2021, the most of any quarter last year and more than all of 2020 combined.
"Last year was also the largest by deal count at 2,018, almost double 2020 and well above the prior all-time high of 1,698 in 2019," Galaxy Digital Head of Firmwide Research Alex Thorn wrote in the report.
"If you look at the funds raised last year, there's so much money waiting to come into crypto," Thorn told Blockworks in an interview. "I expect deployment to be fast again in 2022. I think there's a lot that will happen and I expect crypto to keep growing," he told Blockworks. 
Overall, 49 new funds were raised during the year, with an average size of $300 million, the report showed. Among the largest of the year were: Paradigm's $2.5 billion fund, Andreessen Horowitz's $2.2 billion fund, Hivemind Capital Partners' $1.5 billion fund and 10T Holdings $750 million fund.
Valuation highs 
In general, VC firms poured more money into the sector during 2021 than all prior years combined. Adoption, expanding use cases and digital asset prices all contributed to the high demand and capital inflow, Thorn wrote.
While 2021 was a milestone for crypto, it also put the industry on the map, Thorn said. 
The median pre-money valuation for startups in the space were $70 million, up 141% compared to $29 million across all VC deals. 
Founders are now in a position to pick and choose investors because so much capital is looking to invest in these companies. As a result, founders can take advantage of investors that offer more than just money, Thorn said. 
"The number of companies that raised [valuations] at a billion dollars or higher was 43 and that was just on my data set," Thorn said. "We're talking about 50 or 60 unicorns operating in crypto today — that's just an enormous number," he added. 
If a quarter of those 43 unicorns go public in the next year or two years, it'll bring transparency and attention to the space, Thorn said. 
Bitcoin price and VC investments 
VC activity in crypto and blockchain historically moves in tandem with the value of cryptocurrencies, according to the data from Pitchbook and Coin Metrics, and compiled by Galaxy Digital.
"Prior to 2021, private markets often lagged the bitcoin price, as visible in 2017 and 2018 in the chart below," Thorn wrote in the report. "In 2021, however, venture capital activity has almost perfectly correlated to digital asset markets, with significant inflows of capital occurring alongside BTCUSD price appreciation," he added. 
Although 2022 has only just begun, the price of bitcoin is down 7.19% year-to-date, CoinMarketCap data showed Wednesday.
Whether or not VC funding will mirror the digital asset's price again will be determined over the next 12 months. But Thorn said it's very likely that VC allocating into the space will be up regardless if there's a huge washout. 
"There might be some hesitance of allocation but there's so much capital they want to allocate it even if crypto markets are stagnant. The correlation can break down if bitcoin is flat or low it won't look as correlated," he said. 
But if cryptocurrencies make runs at new all-time highs this year, in 2022, I think it's very likely crypto venture exceeds 2021, Thorn said. 
---
Don't miss the next big story – join our free daily newsletter.