Bitcoin Bulls Hold Breath as BTC Tumbles Below $46k but Bounces
US Markets started the day lower on Omicron fears; bitcoin clings to recent support level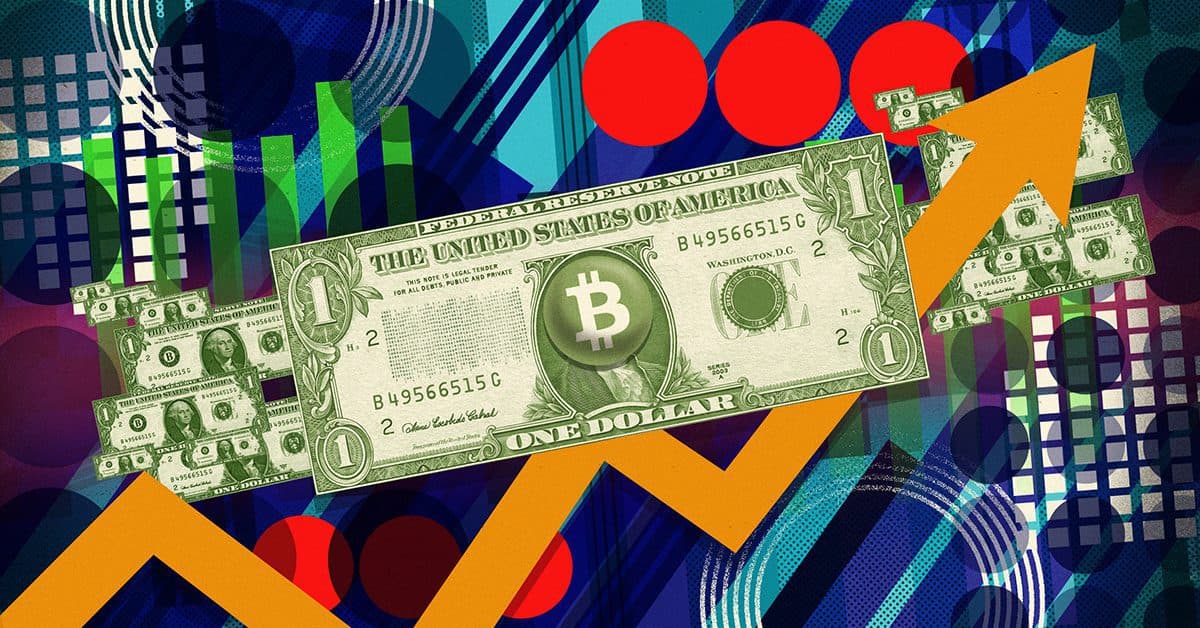 Blockworks exclusive art by Axel Rangel
key takeaways
BTC fell to $45,490 in Friday trading; ETH slid to $3,700
A new set of projections on the spread of the Omicron variant paints a bleak picture
The S&P 500 and Nasdaq indices briefly traded about 1.5% lower on Friday as market participants digest the news stemming from the latest projections for the spread of the Omicron variant of the coronavirus that causes COVID-19. Bitcoin dropped over 3.4% after markets opened in New York, but recovered back above $46,500 over the next 90 minutes, giving hope to bitcoin bulls.
Researchers at the University of Texas released a study, Thursday, on the possible trajectory of Omicron cases. Under the "optimistic scenario" Omicron is 50% more transmissible than Delta, the variant that currently accounts for the vast majority of cases detected.
But it's the "pessimistic scenario" that is the cause of alarming headlines today. The projections suggest that the Omicron surge would peak in February at 1.8 times the rate seen during the January 2021 peak of hospitalizations and 1.2 times the daily deaths caused by winter infections. Total US deaths attributed to COVID-19 passed 800,000 this week.
Noelle Acheson, head of market insights at Genesis, told Blockworks that general bearish sentiment is in line with macro uncertainty thanks to the virus.
She notes that BTC is still outperforming most other major tokens today, hinting at its safe haven status among digital assets.
Ether has fallen -4.4% against the US dollar in the past 24 hours, while the only crypto asset among the top 20 to trade markedly in the green on the day is Avalanche's AVAX, trading about 9% higher.
Bitcoin's quick recovery brought it back inside the descending triangle — generally a bearish trading pattern — that has formed over the past ten days, which indicates there were willing buyers of this dip.
---
Get the day's top crypto news and insights delivered to your inbox every evening. Subscribe to Blockworks' free newsletter now.
---