Bitcoin Dips; Tech Stocks Tumble Before Earnings: Markets Wrap
As investors eye prospects of growth from tech companies' earnings and Covid-19 cases surge, major indices close in the red.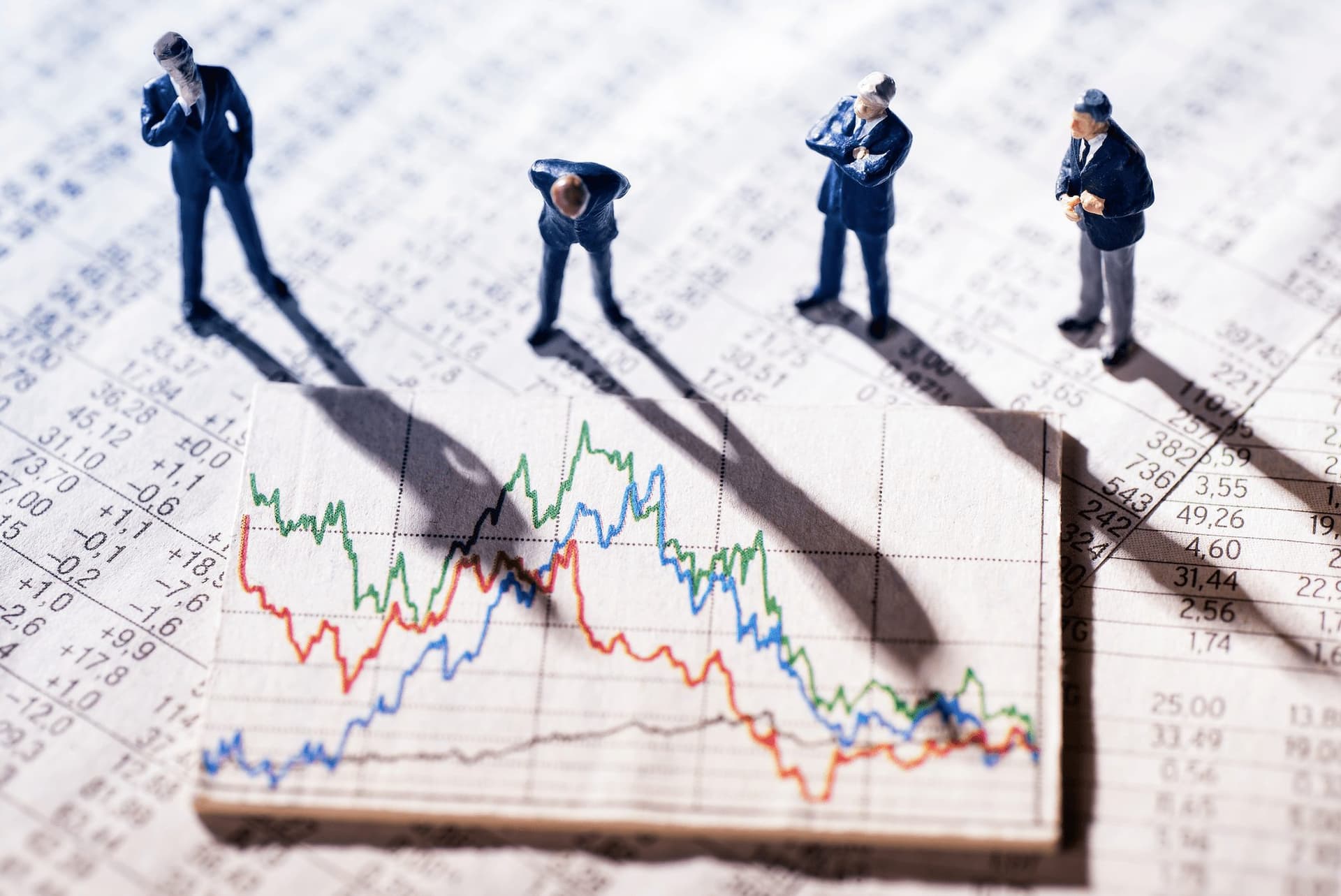 key takeaways
Fireblocks has a $2 billion valuation after raising $313 million in Series D funding.
Andreessen Horowitz led a $20 million Series A funding round for digital wallet Valora.
Wall Street indices tumbled on Tuesday, hours before second-quarter earnings from tech giants like Microsoft Corp. and Google Inc. Shares from both companies shed 7% and 2% intraday. 
The Centers for Disease Control and Prevention (CDC) also reversed its indoor mask-mandate, which could have contributed to the losses across the board. The agency recommended that fully-vaccinated people should wear masks inside in areas with higher Covid-19 rates. 
The Nasdaq Composite was pulled lower, dropping 1.4% intraday. Tuesday's trading for the index was close to benchmarking it's biggest one-day plunge since May. The Dow Jones Industrial Average dropped 0.4% and S&P declined 0.7%. Big losers include United Parcel Service (UPS) and Moderna, whose shares fell 8% and 4%, respectively. Tesla Inc. declined 3% too.
Equities
The Dow plunged -0.24% to 35,058.
S&P 500 declined -0.47% to 4,401.
Nasdaq fell -1.21% to 14,660.
Following a wild day for price action when bitcoin hiked 14%, the cryptocurrency has since simmered down.
Tuesday's trading had a shallow dip after surpassing $40,000 less than 24 hours before. The almost three-month benchmark high was short lived as the crypto fell around 4% throughout the day. Rumors that Amazon may accept bitcoin as payment may have led to the rush, but the unconfirmed whispers about the tech giant were quickly dispelled. 
On Tuesday, there was a slew of crypto-related funding round news. Andreessen Horowitz (A16z), led a $20 million Series A funding round for a mobile-first digital wallet Valora, Blockworks reported. Other funding announcements include blockchain unicorn and infrastructure firm Fireblocks, which raised $310 million.
Also, Coinbase released data Tuesday after looking at 20 major crypto exchanges. The report revealed that ether's trading volume grew faster than bitcoin's in H1 of this year. Despite its volume growing faster, there's still a significant gap in the two cryptocurrencies. According to their findings, bitcoin's total trading volume was around $2.1 trillion while ether's was at $1.4 trillion.
Bitcoin has maintained support around $38,000. Ethereum has continued to stay afloat above $2,000. The second-biggest cryptocurrency fell 8% on Tuesday. Both were trading lower at press time.
DeFi
Uniswap is trading at $18.41 with a total value locked of $4,098,197,805 down -1.8% in 24 hours at 4:00 pm ET. 
Chainlink is trading at $18.93, advancing 1.8% with trading volume at $1,143,122,658 in 24 hours at 4:00 pm ET.
DeFi:ETH is 31% at 4:00 pm ET.
Crypto
Bitcoin is trading around $37,879.88, down -3.80% in 24 hours at 4:00 pm ET.
Ether is trading around $2,36.81, shedding -5.86% in 24 hours at 4:00 pm ET.
ETH:BTC is at 0.059, declining -1.26% at 4:00 pm ET.
VIX is up 9.33% to 19.22 at 4:00 pm ET.
Insight
"Markets function to empty the wallets of the investor who doesn't have conviction. If an investor is just chasing price and headlines, they will always buy at the top and sell at the bottom," Charlie Silver, CEO of Permission.io, said in a note. "Conviction and long term commitment are the antidote to markets that are extremely volatile like the one we are presently seeing in crypto. If you don't have conviction and understanding you shouldn't participate."
Commodities
Brent crude is little changed at $74.37 per barrel, falling -0.17%.
Gold is up 0.02% to $1,799.30.
Fixed Income
US 10-year treasury yields 1.236% as of 4:00 pm ET.
Currencies
The US dollar fell -0.23%, according to the Bloomberg Dollar Spot Index.
In other news…
Saber Labs, Fireblocks, and Eco all announced new funding rounds on Tuesday, Blockworks reported.  Eco, a digital wallet, raised $60 million in new funding, along with Saber Labs who scored $7.7 million in a seed round led by Grace Capital. Fireblocks, a digital asset platform, now has a valuation of $2 billion, after raising $313 million in Series D funding.
We're watching out for…
Federal Reserve policy meeting (FOMC) ends on Wednesday.
US Gross Domestic Product (GDP) data is due on Thursday.
That's it for today's markets wrap. I'll see you back here tomorrow.