Bitcoin Eyes Fresh Peaks, Trading Above $55K
The cryptocurrency climbed back above a $1 trillion market capitalization.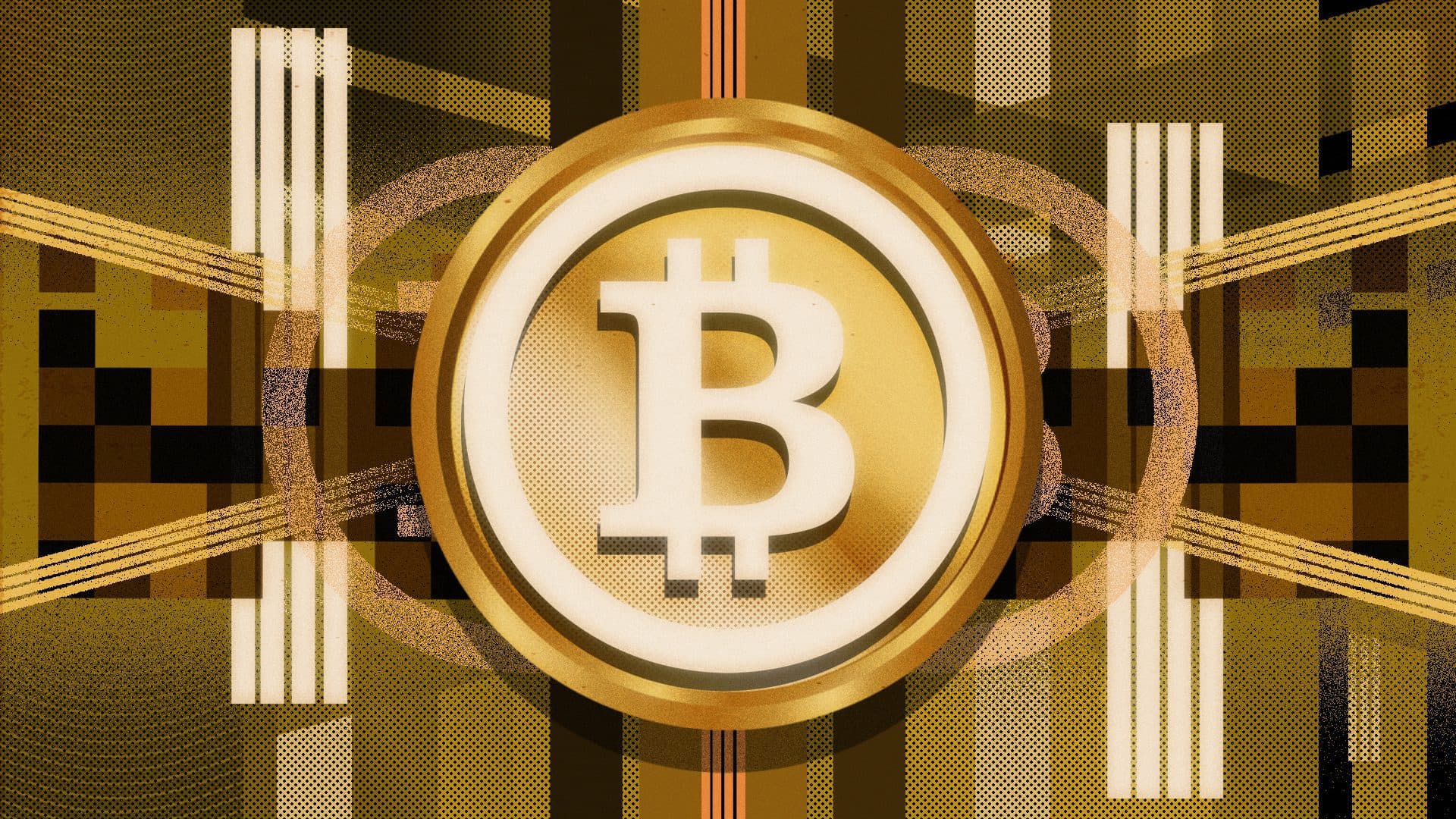 Blockworks exclusive art by Axel Rangel
key takeaways
Bitcoin is trading at $54,573, as of press time, consolidating gains from earlier in the day
Elsewhere, in US markets, the S&P 500 and the DJIA have both dropped 0.9%
Bitcoin jumped 10% on Wednesday morning, notching an almost five-month high. The largest cryptocurrency in terms of market value reached an intraday high of $55,529, breaching a $1 trillion market capitalization, according to Messari, for the first time since April. 
Ruud Feltkamp, CEO of Cryptohopper, weighed in on the BTC's trading, predicting benchmark highs as early as this month. 
"I've been saying repeatedly since the summer that I expect a new [all-time high] in October," Feltkamp said in an email to Blockworks. Why?
"Bitcoin performs historically well in October, which almost makes the rising BTC price now a self-fulfilling prophecy," Feltkamp added. 
September trading in crypto markets proved volatile: $BTC price levels ranged from $40,467 to $55,529 for the month. Bitcoin is down more than 30% from its all-time high of $64,654 hit in April, even as the total crypto market cap approaches its Spring peak of around $2.3 trillion, thanks to a pronounced drop in bitcoin's dominance since late March.
The rally follows a string of news for the digital asset class on Tuesday, including the launch of Bank of America's (BoA) cryptocurrency research division. A published research report by BoA described crypto as "too large to ignore", adding that it "could be more opportunity than skeptics expect."
Elsewhere, US stocks are trading lower. Shares in major Wall Street gauges are tumbling. The S&P 500 and the Dow Jones Industrial Average have both dropped 0.9%, respectively.
Kevin Kang, Founding Principal at BKCoin Capital, commented on bitcoin's price in relation to traditional markets: 
"[The Bitcoin] rally decoupled with the equity market pullback has been impressive as Bitcoin's digital gold narrative seems to be at an all-time high," Kang told Blockworks. 
Cody Ryan, Co-founder of Clearblock Insights, told Blockworks he attributes the move to a combination of a bullish sentiment shift heading into the fourth quarter coupled with continuing bullish on-chain data.
"After months of consolidation, BTC slingshotted past resistance to a 5-month high. This is likely the beginning of another leg up towards new all-time highs,"
But, Ryan added:
Bitcoin is trading at $54,573, up 8% from the day's low, as of press time. Ethereum has climbed 4.76%, trading at $3,576.
Sam Martin contributed reporting.
---
Are you a UK or EU reader that can't get enough investor-focused content on digital assets? Join us in London on November 15th and 16th for the Digital Asset Summit (DAS) London. Use code ARTICLE for £75 off your ticket. Buy it now.
---