Bloomberg Analyst: Bitcoin Headwinds are Good for Gold
A chaotic quarter for crypto means the world's favorite precious metal has plenty of upside, writes Bloomberg commodity analyst Mike McGlone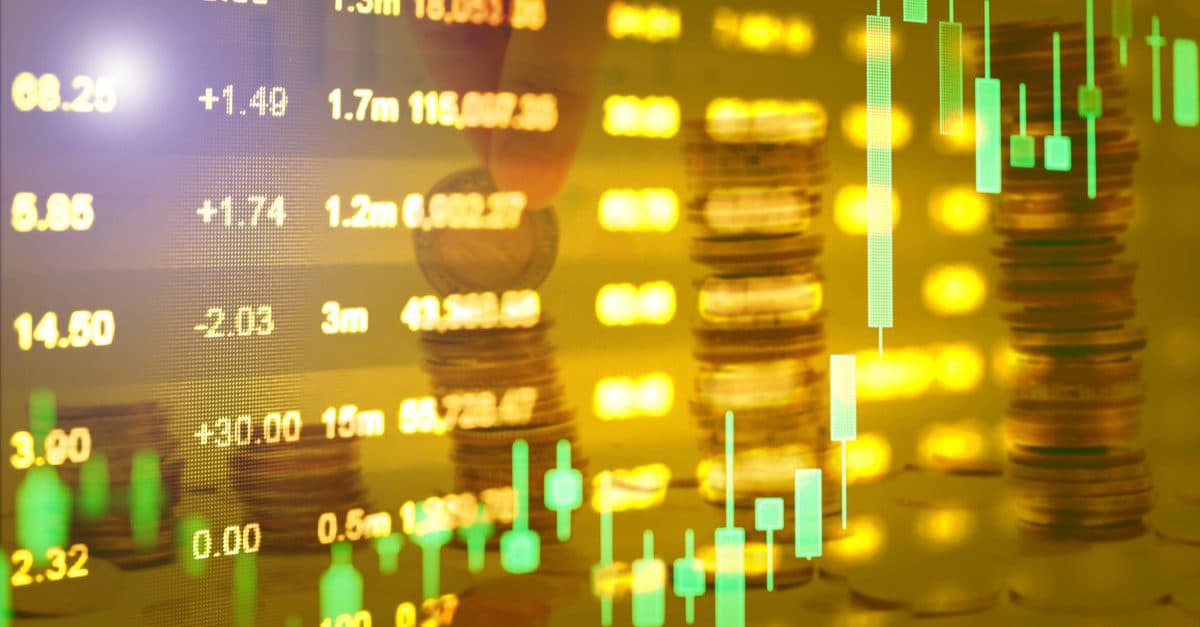 key takeaways
In the last three months, bitcoin is down approximately 20% while gold is up nearly 8%
Uncertainty in equities favors precious metals
A stock market that continues to tremble in the face of inflation and uncertain market data combined with a bitcoin market in a lengthened period of retrenchment means a bull market for gold is upon us. 
In a Tuesday morning note, commodities analyst Mike McGlone writes that gold is now at a 20% discount from its 2020 record high and while bitcoin is still a "headwind to its upside", bitcoin's own issues with resistance makes for the possibility of a price breakout. 
"Regaining its upward trajectory as Bitcoin pulls back to earth, gold is probably in the early recovery days from the steepest discount to its upward-sloping 50-week moving average since the 2018 bottom," McGlone wrote. "Gold's enduring uptrend, which resumed with the first Federal Reserve rate hike of the cycle in 2015, is being threatened by bitcoin. Yet having corrected about 20% from its 2020 peak and responding favorably to layers of support, probabilities are tilted toward staying the upward course."
McGlone plots a $1,700 to $2,000 range for gold in the near future. He believes that gold is likely to revisit $2,000 soon, while something significant is required to sustain it below the 20-month moving average of a $1,700 support level. 
"The bull market in gold is subject to strong bitcoin headwinds, but we believe it's transition to a more range-bound market comes with a strengthening foundation," he wrote.
Bitcoin has had a challenging quarter, from its brief love affair and subsequent divorce with a South African carmaker and rocketeer (Elon Musk) to a doubling down of interest in Ethereum by institutional investors, the world's largest digital asset by market cap has become the second most traded token at many large exchanges like Kraken and Coinbase according to CoinGecko. All of this has pushed its price from a high of nearly $63,000 to a rut of just over $42,000. 
Singapore-based QCP Capital thinks that this isn't the end of bitcoin's pricing woes.

In a Monday Telegram broadcast, the fund said that given the number of short options (gamma) in the downside they "are very cautious of a gap towards $35,000, especially if this triggers a widespread deleveraging cycle."