DeFi Projects Trader Joe, Pollen Secure Millions
DeFi projects continue raking in more and more capital, signaling continued investor interest in the multi-billion dollar ecosystem.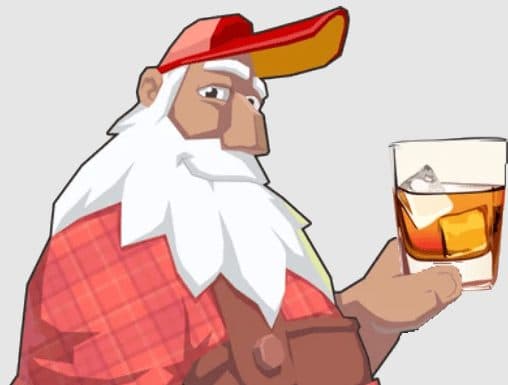 key takeaways
Trader Joe, a DeFi protocol that uses Avalanche blockchain, secured $5 million in a private token sale
Pollen raised $5 million in seed funding, backed by The Graph and AlphaBit
More money came flooding into decentralized finance (DeFi) on Thursday with a combined $10 million raise from Trader Joe and Pollen.
Trader Joe, an Avalanche-based DeFi protocol, secured $5 million in a private token sale, according to a story in The Block. Funds are set to go toward staff expansion in the near future — currently the company has 15 employees which it hopes to expand to 20. 
"Trader Joe started as a grassroots, fair-launched project with a vision to be at the frontiers of [DeFi] And now, to have the industry's greatest investors willing to put their names behind us in our quest to realise this vision is so extremely humbling," tweeted one anonymous co-founder who goes by "Cryptofish".
Leading investors in the round include: GBV Capital, Mechanism Capital, Defiance Capital with participation from Three Arrows Capital, Not3Lau Capital, Coin98 Ventures, Avalanche Foundation, Delphi Digital, and others.
Another co-founder, who goes by "0xMurloc", said they chose to be anonymous because it allows them to build fast. "Compared to typical tech startups, we don't need to spend time incorporating LLCs," they told the Block. However, the co-founders reveal their identities to investors when necessary.  
Trader Joe currently offers a trading platform but 0xMurloc said that a lending platform will be launched in the near future. The platform's token (JOE) is up 24.1%, trading at $1.64 as of press time, according to CoinGecko.
"Our vision is to build fast, stay agile and serve users at the frontiers of DeFi," Trader Joe tweeted following the announcement.
Pollen secures $5 million
Also today, Pollen, a decentralized asset management protocol, secured $5 million in seed funding, Blockworks exclusively learned Thursday.
The funding, which was backed by The Graph and AlphaBit, will contribute to their forthcoming launch which includes a DAO platform and two index tokens.  
"I founded Pollen a year ago, because I saw a huge gap in the DeFi space. There were no functional, or truly decentralized indices," Founder and CEO Phillip Verrien said in a note to Blockworks. "We came up with the idea to create a DAPP that draws from the collective intelligence of its strongest traders. Meaning—the more our users benefited the Index through the proposals they created, i.e., adding tokens that raised the index value, the more voting power they received — Creating a financial meritocracy where the best traders drive the index value upwards, and the community as a whole benefits."
Pollen plans to go live on Ethereum and Polygon networks in the coming months. However, the decentralized autonomous organization wants to venture into other blockchains as well.
"Pollen is bringing much-needed innovation to an industry that has traditionally been the exclusive domain of large institutions and expanding the definition of what DeFi means along the way," AlphaBit CEO Liam Robertson said.
This latest funding news follows Alpaca and Offchain Labs securing a combined $170 million in Series B funding on August 31, signaling a growing appetite in investor interest for digital asset-based startups.