Elrond's Native Token Drops 7% as Maiar DEX Goes Dark
The Maiar decentralized exchange has gone offline due to "scheduled maintenance," although Elrond's CEO said Sunday it was attributed to "suspicious activity"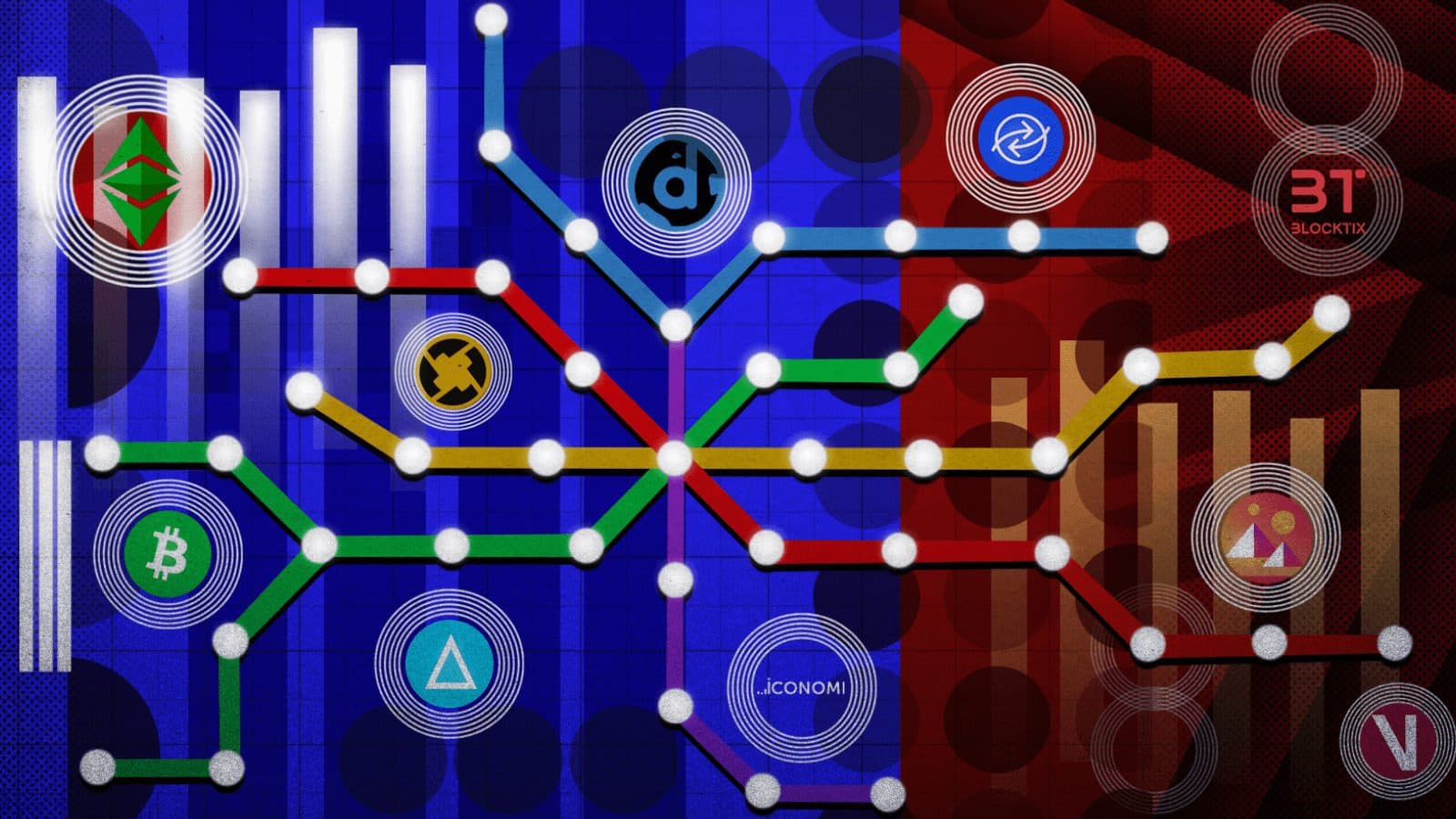 Blockworks exclusive art by axel rangel
key takeaways
The main DEX deployed on the Elrond Network has been taken offline amid an investigation of "suspicious activity"
The DEX's native token fell more than 90% late Sunday evening while Elrond Network's token dropped 7%
The native token belonging to smart contracts platform Elrond Network shed more than 7% of its value Sunday as Maiar, the decentralized exchange deployed on Elrond, underwent maintenance.
Founder and CEO of Elrond, Beniamin Mincu, tweeted Sunday his team was investigating "suspicious activity" on Maiar and would provide an update "soon."
"Identified the potential issue, and working on an emergency fix," Mincu said in a later tweet.
Blockworks confirmed that Maiar has gone offline by way of a "scheduled maintenance" with an accompanying message on its site claiming that "operations will resume shortly." The exchange has remained offline for more than seven hours.
Speculation is mounting, with some Elrond proponents alleging a potential exploit. Elrond is promising to update users once a fix has been implemented.
Both the Elrond token (EGLD) and the native token of the Maiar DEX (MEX) are down on the day, with MEX having yet to recover from a considerable drop in price where it shed 90% of its value late Sunday evening.
EGLD remains down from around $75 seen at 9:00 pm UTC to $72.30.
Launched late last year, Maiar coincided with a liquidity incentive program totaling $1.29 billion in MEX tokens in a bid to curry activity on the new exchange. Smart contracts built for Maiar and deployed on Elrond were touted at the time of the launch as having undergone "rigorous auditing and formal verification."
Blockworks attempted to contact the team at Elrond but did not receive a reply by press time.
This story is developing and will be updated accordingly.
Correction on June 6, 2022, at 3:40 am ET: Elrond's token trades as EGLD.
---
Don't miss the next big story – join our free daily newsletter.