EQONEX Latest To Leave 'Crowded' Crypto Exchange Space
Company seeks to focus on asset management, custody businesses and plans to launch structured products unit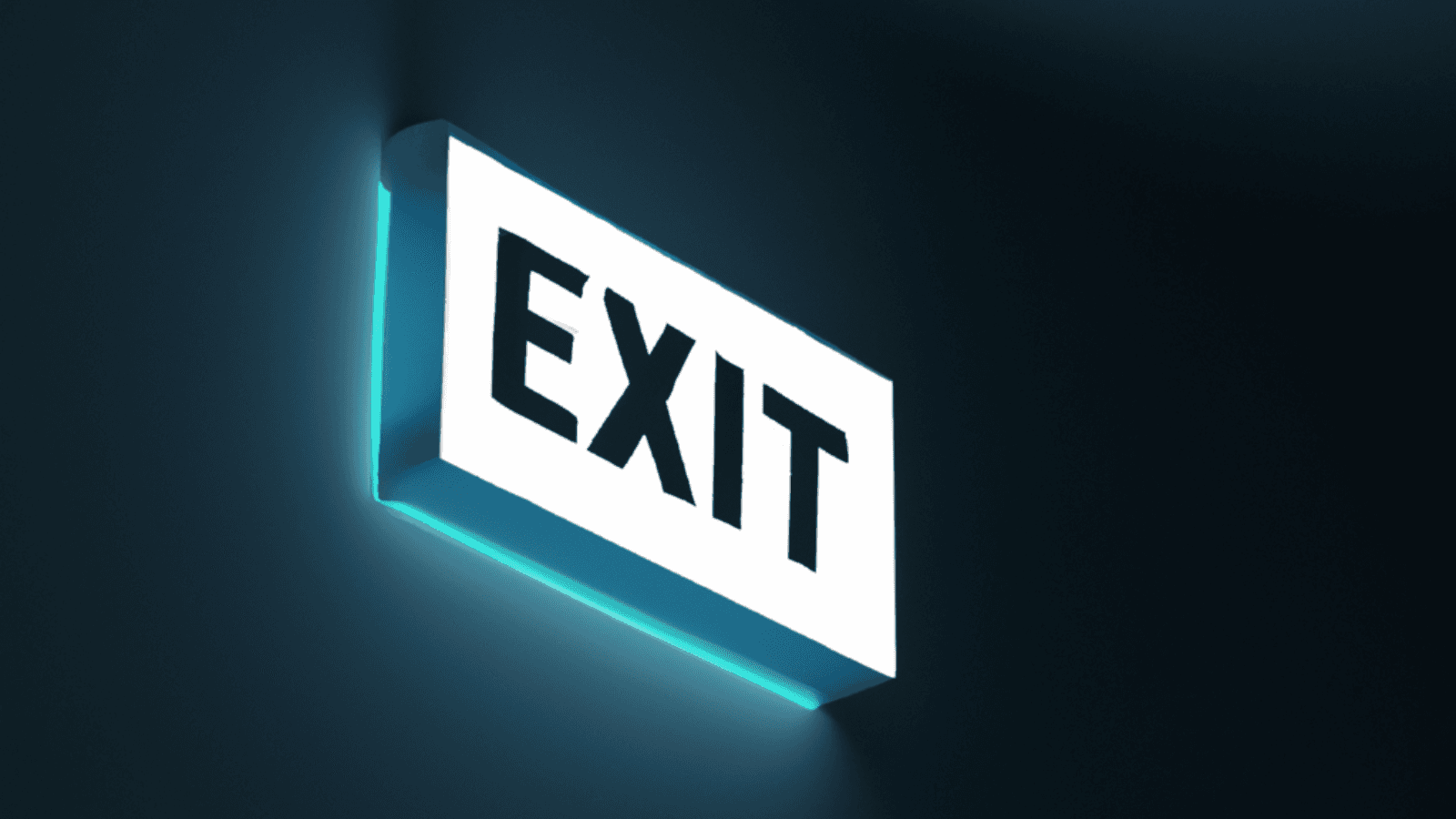 key takeaways
Declining trading volumes as a result of market volatility a reason for the exchange shutdown, EQONEX CEO Jonathan Farnell says
The company added former Jefferies and Royal Bank of Scotland executives to its asset management business last month
EQONEX is the latest crypto exchange to close its doors during tough market conditions. 
The digital asset-focused financial services company said Monday it's shifting its focus to its asset management and cryptocurrency custody business lines. The firm revealed that a new structured product business is also in the works.
The Nasdaq-listed company's exchange is slated to close trading Aug. 22 and halt withdrawals on Sept. 14.
Closing the exchange will reduce operating costs and allow the company to grow where it has larger competitive strengths, CEO Jonathan Farnell said in a statement.  
Farnell called the crypto exchange space "crowded," adding that the industry has nearly 300 spot exchanges. 
"The recent extreme market volatility and trading volumes have added to the headwinds being felt by exchange operators," Farnell said. "We take a realistic view that our exchange will not move the needle for us financially over the near-to-medium term."
Coinbase, for example, reported a net loss of $1.1 billion in the second quarter as its net revenue fell by 31% from the prior quarter. The publicly traded exchange's total quarterly trading volume was $217 billion, about a 30% decrease from the previous quarter, which the exchange attributed to market conditions in its shareholder letter.
An EQONEX spokesperson did not immediately return a request for comment.
A focus on structured products
EQONEX's asset management business comprises investment products, structured products, a fund of crypto hedge funds and a lending division. The company launched a bitcoin exchange-traded note on the Deutsche Börse XETRA Exchange last month.
Digivault, the group's digital asset custody business, is registered with the United Kingdom's Financial Conduct Authority and recently became the first custody partner of stablecoin poundtoken.io.
EQONEX's principal place of business will move from Hong Kong to the UK due to its asset management and custody operations being primarily based in the latter region. 
In addition to focusing on its asset management and custody businesses, EQONEX is laying the groundwork for a structured products unit to offer professional investors and institutions exposure to bespoke crypto investments. 
The move follows the company's hire of Nick Cogswell as head of sales for its asset management business last month and Franklin Heng as head of asset management in Asia.
Cogswell previously worked on equity structured product sales at Jefferies and has held senior roles at Santander and Lehman Brothers. Heng joins EQONEX after spending 11 years at Springboard Capital and also formerly worked as head of equity derivatives and structured products distribution for The Royal Bank of Scotland.
---
Get the day's top crypto news and insights delivered to your email every evening. Subscribe to Blockworks' free newsletter now.
Want alpha sent directly to your inbox? Get degen trade ideas, governance updates, token performance, can't-miss tweets and more from Blockworks Research's Daily Debrief.
Can't wait? Get our news the fastest way possible. Join us on Telegram and follow us on Google News.
---