Ethereum Whales Gobble 70% of ETH
Ethereum whales, a term for large holders of the digital asset, have increased their holdings of ether to numbers not seen since the height of the initial coin offering bubble of 2017. However, in 2021, these whales are an entirely different […]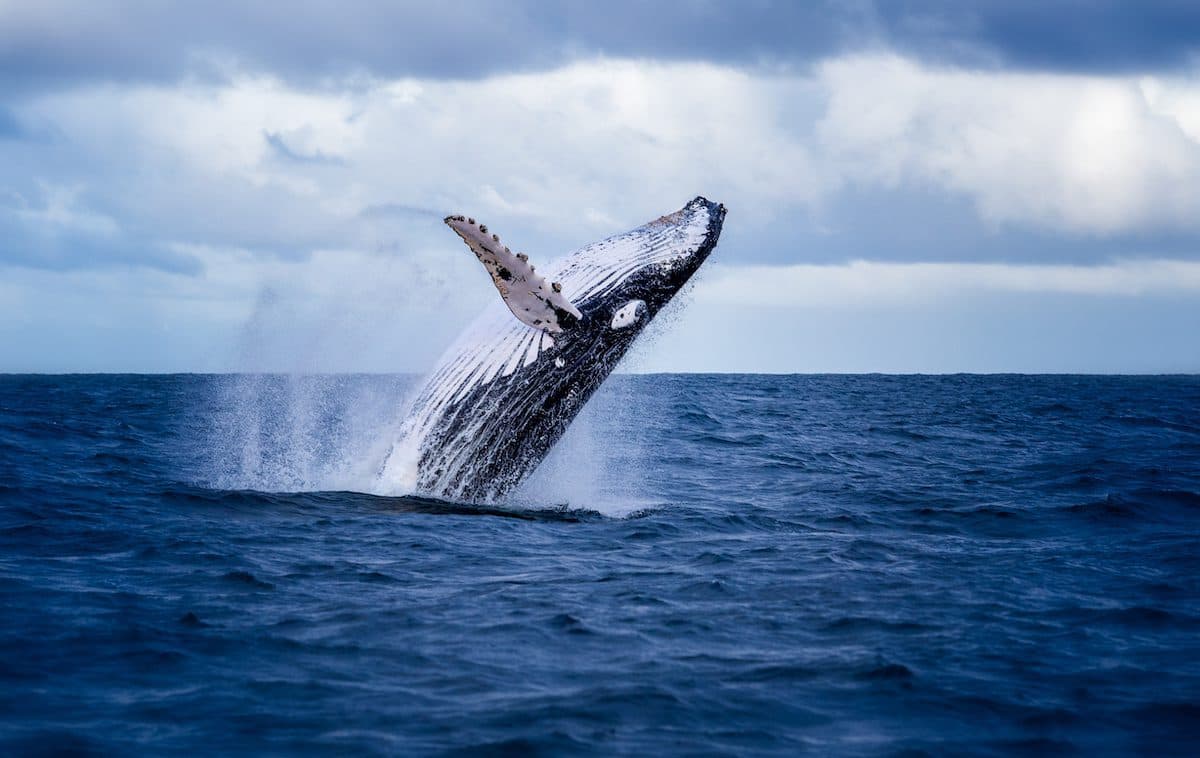 key takeaways
Institutional investors are increasing ETH 2.0 staking collateral, while Grayscale increases size of its ethereum trust
A new ETH network upgrade slated for summer could make more favorable market for small holders
Ethereum whales, a term for large holders of the digital asset, have increased their holdings of ether to numbers not seen since the height of the initial coin offering bubble of 2017. However, in 2021, these whales are an entirely different species: institutional investors.
According to a report by digital assets analytics firm Santiment, whales, which it defines as holders of 10,000 or more ETH, now control approximately 70% of the total supply of ETH in existence.
Unlike in 2017, when this level of holdings was caused by the ICO bubble, one of the reasons for the expansion of the whale bracket of asset holders is the popularity of staking ETH 2.0 by institutional investors who use it as a bond-like investment vehicle. 
ETH early days
"I think it's still early days, but I do see the potential for institutions to start getting turned on to staking like a kind of positive carry trade," Joel Kruger, a currency strategist at LMAX Digital, told Blockworks. "As institutional players become more comfortable and confident in these models, and the right infrastructure is set up to support the size of such investment, we could see the economics of staking act like a positive carry."
Gary Pike, a sales director digital asset firm B2C2, foresees a day in the near future when custodians, such as major banks, would then not charge for custody but could create yield-bearing crypto asset products similar to repo, bond and other interest rate vehicles often found in traditional markets.
Grayscale's Ethereum Trust, set up in a similar fashion to its bitcoin trust, has also been upping its holdings during the last week. Data from ByBt shows that the company added 138,361 ETH to its treasury in the last month, worth approximately $244 million. According to 13F filings by fund managers, the ethereum trust isn't as widely held as its bitcoin counterpart but holdings have picked up since the last filing period.
ETH 2.0
EIP-1559, a green-lit proposal by the ethereum community, set to go live this summer will replace the auction system with something akin to rent control on gas fees, and could impact existing whales. Gas fees are the way that miners, which run the critical nodes on the network, monetize their infrastructure. 
With the rise of DeFi, the network has become quite congested over the past year, pushing gas fees to the stratosphere and making the transmission of ETH non-economical for most aside from the largest token holders (a.k.a. whales).
Pat LaVecchia, CEO of Oasis Pro Markets, a regulated digital assets exchange, argues that some smaller holders are being squeezed out of ETH by the high transaction fees but the upcoming EIP-1559 (EIP is short for Ethereum Improvement Proposal) network upgrade might change things.
"These implementations and the potential for lower gas fees could bring tremendous upside potential to the ETH price over time, reducing the percentage of whales who are holding, and increasing the amount of ETH holders overall," he said. 
However, all this could be rendered meaningless once the transition to ETH 2.0 is complete. The new protocol uses something called proof-of-stake, which creates nodes out of large token holders (whales) as opposed to proof-of-work, where miners with their large processing power call the shots.
If anything this might create a new species of whale that has a stake in the network's longevity instead of miners that want to capitalize on spikes in demand.