Galaxy Still Hopes For US Listing, Application Under SEC Review
Crypto investment firm Galaxy has reported a $1 billion net loss for last year, but ambitions to trade publicly in the US remain alive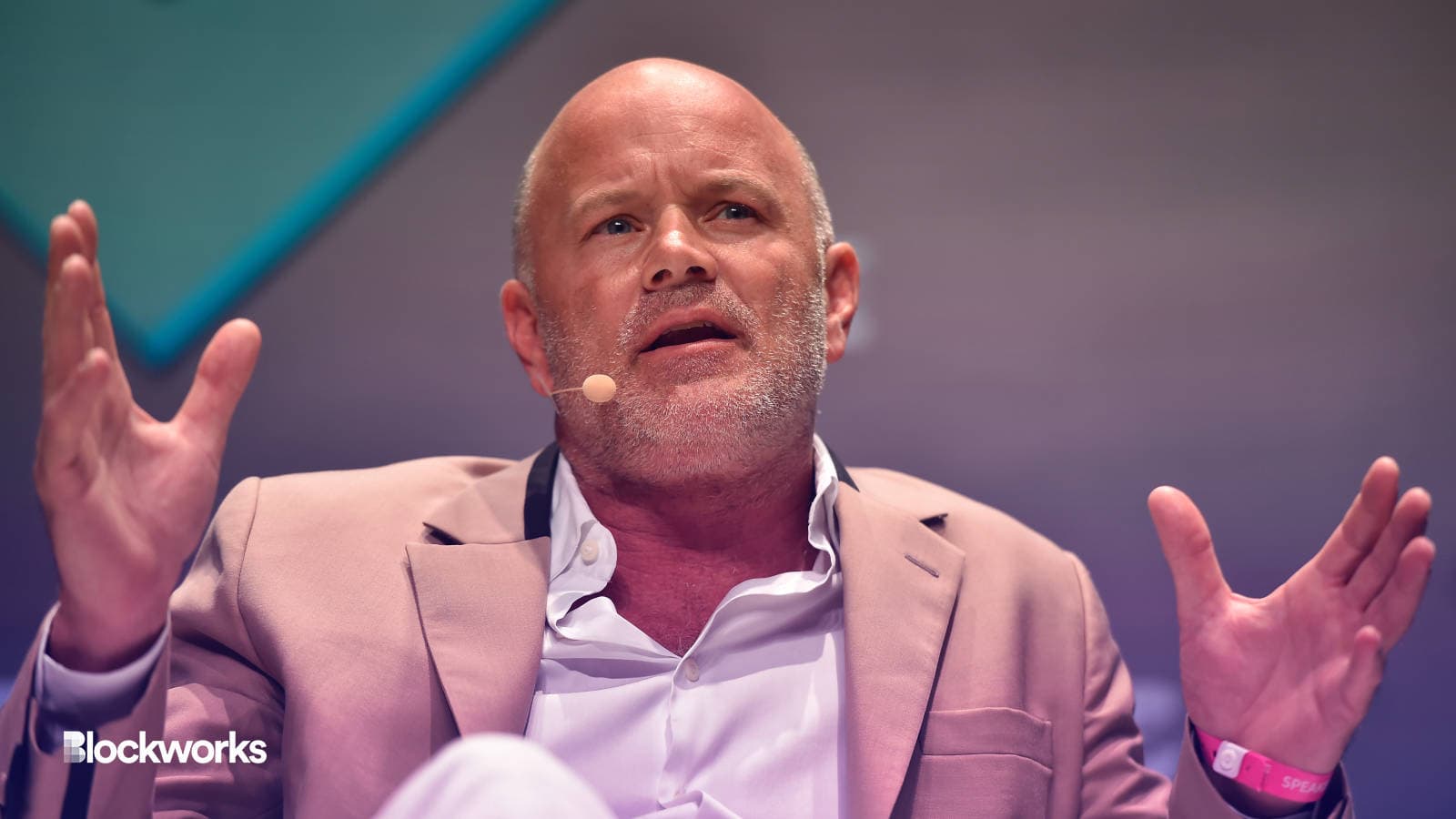 Crypto was created for this moment, Galaxy Digital CEO Mike Novogratz said during the company's fourth quarter earnings call Tuesday morning. 
Galaxy Digital, traded on the Toronto Stock Exchange, hosted the call Tuesday before the open.
"Satoshi Nakamoto, way back in 2009, worried about the breakdown of the legacy financial system, he worried about… constant printing of fiat currencies and a debasement of money and created Bitcoin," Novogratz said.
"Bitcoin really is the first decentralized store of value or money, which then really gave birth to this whole industry of a decentralized revolution."
Galaxy reported a net loss of $288 million for the fourth quarter of 2022, earnings show, compared with a net income of $521.3 million during the fourth quarter of 2021. For the year of 2022, Galaxy logged a net loss of $1 billion. 
"The loss was primarily attributable to unrealized marks to market on investments in our Principal Investments portfolio, driven by depressed market conditions," the earnings report noted.
Galaxy Trading's counterparty trading volume increased about 19% from the third quarter of 2022, the company noted in its report, and lost about 65% from the fourth quarter of 2021. 
Galaxy still plans to list in the US after reorganizing and becoming a Delaware-incorporated company and completing the necessary SEC review. Galaxy's most recent amended registration was submitted to the SEC in February 2023 and is currently under consideration, the filing noted. 
Shares of Galaxy are currently up about 1% year-to-date, but have lost 86% over the past 12 months. 
"I feel for you, our stock price has been ugly," Novogratz said. "Last earnings call I cared a lot about the stock price, and, you know it's lower, not higher." 
Galaxy is committed to cost-saving efforts, Novogratz said. The company announced layoffs in late 2022 and its bonus pool is now "way down," the CEO said. 
"Our stock is just at the wrong price," Novogratz said. 
In terms of the future of crypto as a whole, Novogratz said we are at a crucial inflection point. 
The industry seems to be thriving overseas, he said said, but regulatory headwinds in the US makes expansion in America challenging.  
"I go to bed and I say a Hail Mary hoping that the stewards of our country and our economy can land the plane, can actually maneuver our economy into something that's sustainable without a real disaster, but that challenge is real and a challenge gets worse and worse," Novogratz said.
"And so things like this banking crisis are a great reminder, and it gives bitcoin and bitcoin's community unbelievable resilience."
---
Get the day's top crypto news and insights delivered to your email every evening. Subscribe to Blockworks' free newsletter now.
Want alpha sent directly to your inbox? Get degen trade ideas, governance updates, token performance, can't-miss tweets and more from Blockworks Research's Daily Debrief.
Can't wait? Get our news the fastest way possible. Join us on Telegram and follow us on Google News.
---