Retail Investors Can Now Trade Grayscale Solana Trust
Trading as GSOL, the trust aims to directly track Solana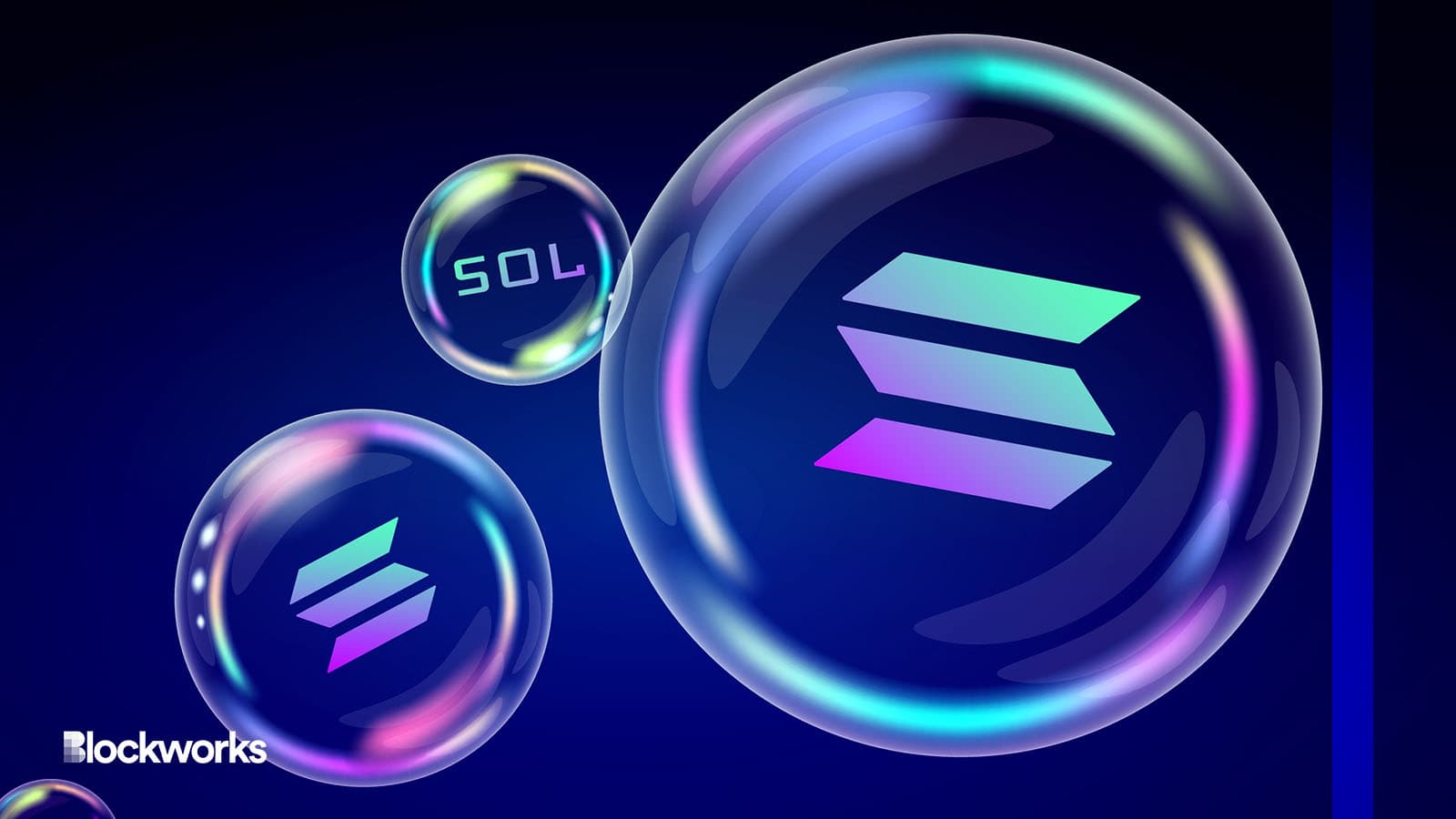 Vladimir Kazakov/Shutterstock modified by Blockworks
Grayscale's Solana Trust has begun trading publicly under ticker symbol GSOL, joining the 15 other crypto investment products the asset management giant has to offer on OTC Markets.
All investors with access to US securities can "buy and sell freely-tradable GSOL Shares through their investment accounts," Grayscale said. GSOL had 304,427 outstanding shares as of Friday, according to the press release. 
Grayscale's objective is to have GSOL pegged to solana (SOL), so investors can gain exposure to the digital asset without owning it directly. SOL is up around 150% year to date but still 75% below its $100 price point one year ago.
This echoes the strategy Grayscale has used with its bitcoin and ether trusts — GBTC and ETHE, respectively. Accredited investors with bitcoin (BTC) and ether (ETH) give crypto to Grayscale in return for shares in the trusts, while retail investors can acquire the stock through public markets. 
GSOL had been open to private placement since Nov. 2021. Per its website disclosures:
The Solana trust has $2.9 million in SOL.
GBTC manages $19 billion BTC.
ETHE boasts $6.3 billion ETH.
Yet GBTC and ETHE, Grayscale's two largest funds by far, are both trading far below the digital assets themselves, angering some investors. 
You can pick up GBTC for a nearly 37% discount relative to the bitcoin held inside Grayscale's trust, after its long-running premium flipped negative in Feb. 2021. ETHE is trading at an even harsher markdown at minus 46%.
The launch of the Solana trust so alcomes as Grayscale continues to battle the SEC in court over its rejection of bitcoin spot ETFs. Blockworks previously reported that a Grayscale victory over the SEC doesn't guarantee the approval of such investment products.
---
Get the day's top crypto news and insights delivered to your email every evening. Subscribe to Blockworks' free newsletter now.
Want alpha sent directly to your inbox? Get degen trade ideas, governance updates, token performance, can't-miss tweets and more from Blockworks Research's Daily Debrief.
Can't wait? Get our news the fastest way possible. Join us on Telegram and follow us on Google News.
---