Grayscale Temporarily Closes Ethereum Trust, Premiums Fall to Years-Long Lows
Digital asset manager Grayscale Investments has temporarily closed its Ethereum Trust, according to a notice on its website. All of Grayscale's funds periodically and temporarily close for administrative purposes but these closures don't affect trading in the OTC markets. The Ethereum […]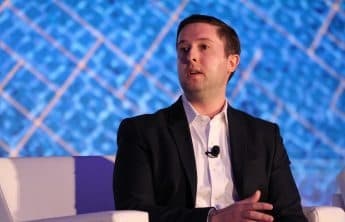 Digital asset manager Grayscale Investments has temporarily closed its Ethereum Trust, according to a notice on its website.
All of Grayscale's funds periodically and temporarily close for administrative purposes but these closures don't affect trading in the OTC markets. The Ethereum Trust (ETHE) is the only one of its funds closed today, a spokeswoman for Grayscale confirmed.
The Ethereum Trust has been trading at lower than normal premiums for weeks. On Monday, the premium relative to the net asset value (NAV) fell to 2.4 percent. The price of ether hit an all-time high of $1,476 Monday morning and ETHE shares rose to $16.22.
Last week's premium to NAV for the Grayscale Bitcoin Trust also fell to significant lows, dropping to 2.7 percent compared to 40 percent a month prior.
The ETHE premium to NAV as of Wednesday afternoon was up to about 12.5 percent, suggesting the initial hype had worn off. The premium has averaged about 694 percent over the past five years. Throughout January it's been hovering in the low double digits, dipping to 5.1 percent on Jan. 21 before falling further on Monday. 
The Grayscale Ethereum Trust is designed for accredited investors seeking exposure to ether, the native token of the Ethereum blockchain and the second-largest crypto asset by market cap, through a traditional investment vehicle without the challenges of buying and securely storing it themselves.
The price of ether is $1,314 as of Thursday morning. ETHE shares fell to $13.39 Wednesday but rallied to $15.00 in after-hours trading.