Investors Increase Crypto Exposure With $354 Million in Fund Inflows Last Week
Amid last week's Reddit-induced market volatility, digital asset funds extended gains with $354 million inflow, according to data compiled by asset manager CoinShares. Although bitcoin remained relatively flat in price last week, it was the leading asset, representing 92% of inflows.  […]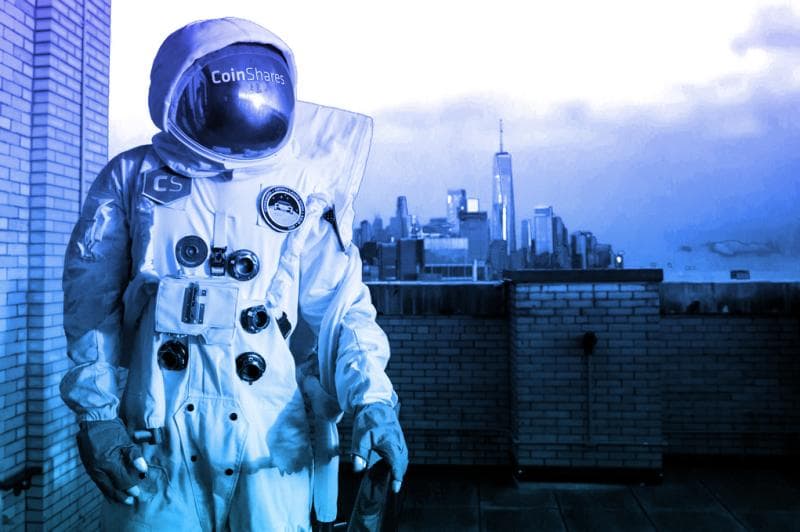 key takeaways
Inflows continued with a net investment inflow of $354 million into crypto products last week
Bitcoin led, making up 92% of asset inflows
Amid last week's Reddit-induced market volatility, digital asset funds extended gains with $354 million inflow, according to data compiled by asset manager CoinShares. Although bitcoin remained relatively flat in price last week, it was the leading asset, representing 92% of inflows. 
Digital investment firm Grayscale, provider of the Grayscale Bitcoin Trust (Ticker GBTC), led with $90.6 million inflows into their products last week. GBTC has $22.9 billion in assets under management as of January 29, 2021. 
Ethereum gained momentum with nearly $20 million inflow last week. The second-largest digital currency has gained more than 80 percent year-to-date, sparking renewed interest in the digital asset. 
Grayscale's Ethereum Trust (ticker ETHE), which closed in late December, is once again open to accredited investors, the digital asset management firm announced Monday. 
The trust is resuming private placement of shares, which occurs periodically throughout the year. ETHE holds only ethereum and has more than $4 billion in assets under management as of January 29, 2021, according to Grayscale.
Investor interest in other alternative digital currencies, such as ripple and bitcoin cash, remains very limited. Multi-asset funds saw $8 million inflow last week, although multi-asset investment products remain limited with just $500 million in total assets under management, representing 1.6% of passive investments.