Jack Dorsey's Block Jumps 42% on Positive Crypto Quarterly Earnings
Share prices for Block jumped more than 40% to a high of around $118 per share before cooling slightly to around $109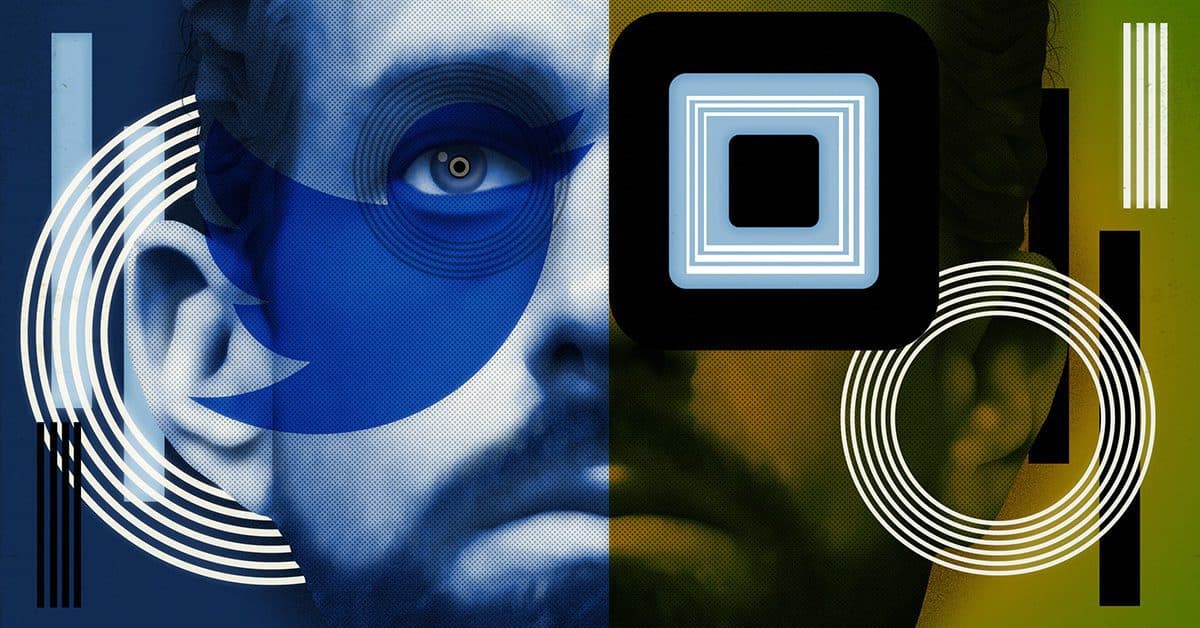 Blockworks exclusive art by Axel Rangel
key takeaways
Investors responded favorably Thursday to the strong quarterly earnings, sending the company's share price on the ASX to highs not seen in 22 days
Over 43% of Block's fourth quarter earnings came from its crypto peer-to-peer payment service Cash App of $518 million
Shares of merchant payments company Block Inc. (SQ), formerly Square, rose more than 40% Thursday following a strong posting of fourth-quarter profits, partly bolstered by its crypto earnings.
The company announced it had generated gross profit of $1.18 billion for Q4, 2021 — a 47% year-over-year increase, according to its letter to shareholders.
Of that, Block said its crypto peer-to-peer payment service Cash App generated a gross profit of around $518 million, up 37% year over year, while Square's ecosystem generated a gross profit of $657 million.
Square offers small to medium businesses point-of-sales payment registers aimed at accepting credit card payments. Over the years, Block has edged its way into a sector typically dominated by large banks and financial institutions.
Block's share price on the Australian Securities Exchange (ASX) rose to a 22-day high of AUD $165 ($118) per share from around AUD $116 ($83), the day prior following the strong posting. It etched out a 42% increase in share value at the peak of trading fervor before cooling slightly.
Shares were last seen changing hands for around AUD $152.50 ($109.38). Block's main listing is via the New York Stock Exchange — which closed before its quarterly earnings went live — while its secondary listing is on the ASX.
Following Square's rebranding to Block in December, the company announced in January it had purchased Australian "buy-now, pay-later" firm AfterPay as part of its move to the ASX. Profit from the fourth quarter did not include earnings from AfterPay.
Share prices had already begun to slump following that announcement in August but began to decline in earnest during a 50-day deterioration in prices from around US$252 per share on Nov. 4, 2021, to around US$133 by the time the acquisition was finalized.
"We believe this acquisition will further Block's strategic priorities for Square and Cash App by strengthening the connections between our ecosystems," the company said in its letter. "Peer-to-peer payments have allowed us to virally grow Cash App's network and remained the primary driver of customer acquisition in the fourth quarter."
The company added that it had introduced a new feature allowing its customers to send fractional shares and bitcoin from their Cash App balances to friends and family in a bid to "enhance network effects" via other products.
"By expanding peer-to-peer capabilities, we see an opportunity to drive network effects across other products within our ecosystem and encourage customers to try new products within Cash App," Block said.
---
Don't miss the next big story – join our free daily newsletter.
Follow Sam Bankman-Fried's trial with the latest news from the courtroom.