Oil Reverses After Multi-Year High: Markets Wrap
Oil benchmarked a six-year high then tumbled after OPEC+ chaos, resulting in spat between Saudi Arabia and UAE.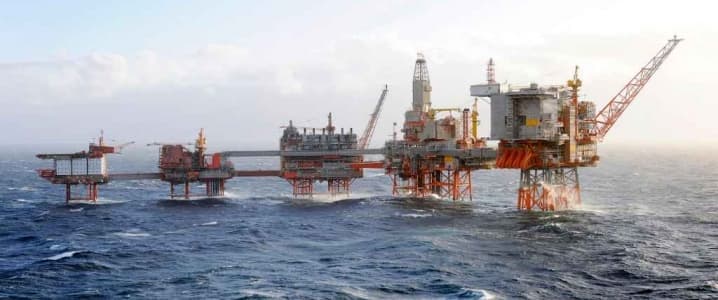 Image Source: Oilprice.com
key takeaways
The US 10-year dipped under 1.35%, the lowest it has been since February.
Barclays banned UK customers from making payments with their bank cards to Binance.
Oil trading is volatile after an OPEC+ crisis left investors wondering if production would rise or not.
The commodity benchmarked a six-year high then tumbled after the alliance's joint committee cancelled their meeting on Monday. Many blame infighting between the United Arab Emirates and Saudi Arabia over how to measure production cuts as the catalyst for the spat that resulted in a volatile trading session.
Following the tension-filled days, Brent crude shed 3.4% to $74.53 a barrel after hitting a multi-year high of $77.84. West Texas Intermediate (WTI) plunged more than $3 a barrel, from $76.98 down to $73.37. This was the highest WTI had traded since 2014.  
Prior to the conflict, oil had wrapped up its best half since 2009 and there were tentative plans to increase its output to compensate for surging demand in wealthier countries. 
Silver and copper underperformed too, falling -0.95% and -0.42% respectively.
Commodities
Brent crude is down to $74.83 a barrel, shedding -3.02%.
Gold is up 0.77% to $1,797.
Insight
"Crude oil has pulled a classic reversal today, trading to a seven-year high earlier in the session, but sliding by as much as 5.24% since then. OPEC+ failure to come to an agreement initially supported the market under the assumption that no deal would add zero barrels to the market through 2022," said Bob Yawger, director of energy futures at Mizuho. "In just a few hours, that bullish assumption has started to give way to a fear that no deal might actually see the United Arab Emirates unilaterally add the 600,000 barrels they were seeking to their baseline quota, with other member countries also adding barrels [and] the potential for a repeat of the March 2020 price war."
Bond yields dropped on Tuesday. The US 10-year dipped under 1.35%, the lowest it has closed since February. The 30-year bond fell below 2%, a two-week low for the long-term note. 
The ISM Services Index slowed after a record high in May, data released Tuesday indicated. As treasury notes hit intraday lows, this left many to question if economic growth will follow suit.
Fixed Income
The US 10-year yields 1.34% as of 4:00 pm ET.
US stocks halted rallies mostly, ahead of FOMC minutes on Wednesday and the looming rise of the Delta-variant of Covid-19.
Equities
The Dow was little changed, down -0.60% to 34,577.
S&P 500 shed -0.20% to 4,343.
Nasdaq was up 0.17% to 14,663.
Crypto
Bitcoin is trading around $33,892.14, shedding -0.57% in 24 hours at 4:00 pm ET.
Ether is trading around $2,307.83, up 2.84% in 24 hours at 4:00 pm ET. 
ETH:BTC is at 0.068, up 4.39% at 4:00 pm ET.
VIX is up 9.09% to 16.44 at 4:00 pm ET.
Currencies
The US dollar strengthened 0.35%, according to the Bloomberg Dollar Spot Index.
In other news…
Binance took another regulatory hit. Barclays banned UK customers from making payments with their credit and debit cards to the massive crypto exchange, the bank announced on Monday. Last month, the Financial Conduct Authority said it would ban all exchanges on Binance Market Limited, a subsidiary of Binance, in the UK as well.
We're watching out for …
FOMC minutes will be released on Wednesday.
20 central bankers and finance ministers will meet on Friday.
That's it for today's markets wrap. I'll see you back here tomorrow.