Podcast: 2022 Crypto Theses with Ryan Selkis
Ryan Selkis and Mike Ippolito take a big seat to talk big predictions for crypto come 2022, including NFTs, Web 3, DAOs, and more.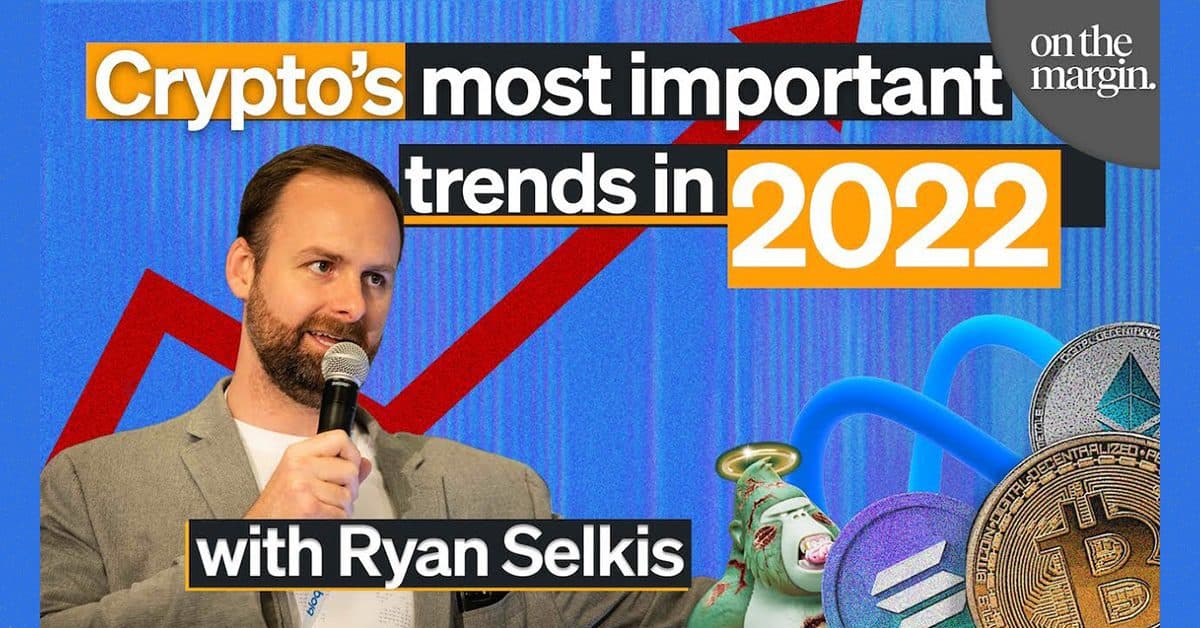 On this episode of Blockworks' podcast On the Margin, Michael Ippolito, co-founder, is joined by Ryan Selkis, co-founder and CEO at Messari.
Having released the 150+ page Crypto Theses for 2022 report, we invited Ryan to the show to discuss the most important trends to look out for in the industry. Mike and Ryan discuss the layer-1 wars, venture capital investment in crypto, NFTs 100x potential, regulation for crypto and decentralized autonomous organizations (DAOs), Ryan's market outlook for 2022 and so much more.
They also covered:
The structure of a DAO
Web3

and so much more
Watch the full episode down below! 👇
On the Margin is a two-part show. Once a week, Mike interviews industry experts, and then at the end of the week, he is joined by a co-host where they break down the top crypto and macro stories. Episodes go live every Wednesday and Saturday morning.
Subscribe to On the Margin today on Apple or Spotify, or watch episodes on YouTube.
Get the day's top crypto news and insights delivered to your inbox every evening. Subscribe to Blockworks' free newsletter now.