Podcast: Biden Cracks Down on Crypto | Weekly Round Up
Get your macro fix with Blockworks' own Mike Ippolito and Mark Yusko to stay up to date about the latest in macro news!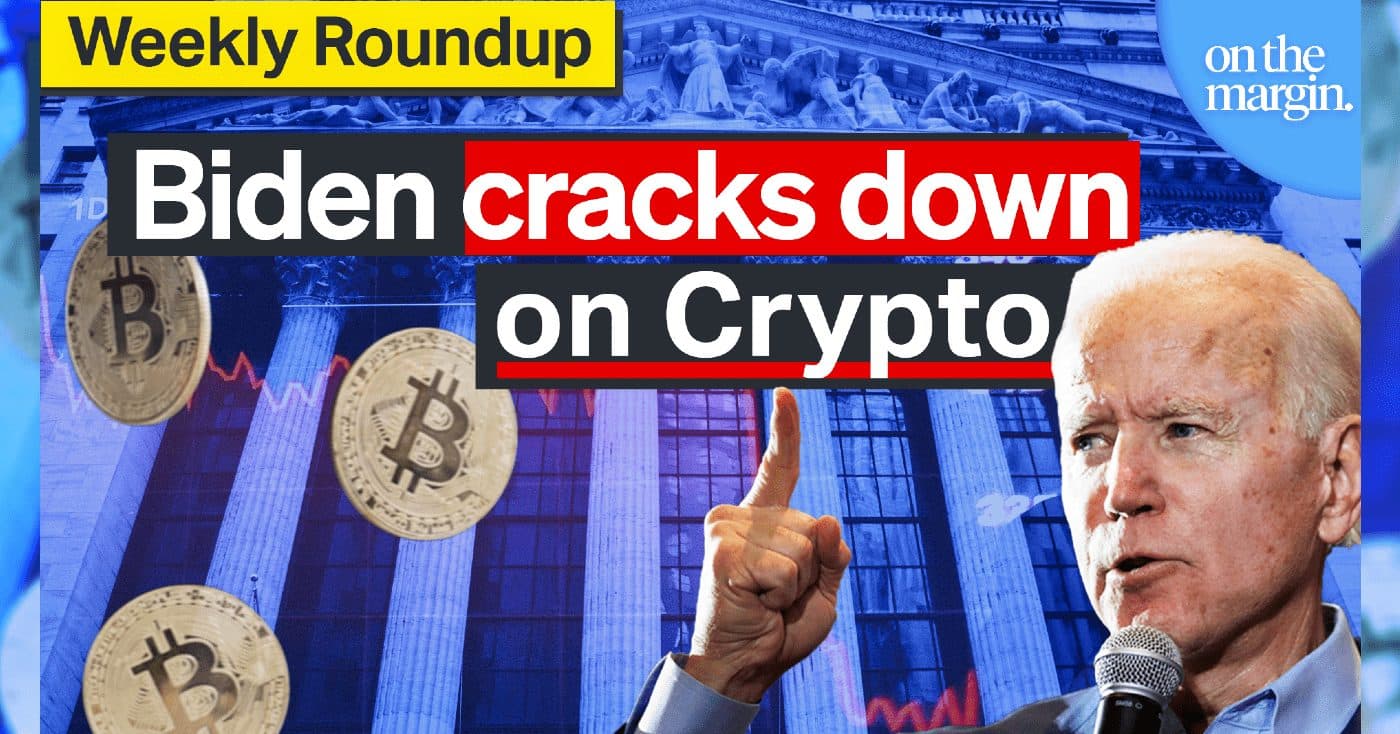 In today's episode of "On the Margin" Weekly Roundup, Michael Ippolito and Mark Yusko covered two big topics: the fallout from Wednesday's FOMC meeting, and the announcement that the White House is cracking down on crypto as a matter of "national security."
They kicked things off with one of my favorite charts of all time, the S&P going back to 1926 superimposed over every reason investors had to sell, which helps provide some perspective.
Next, they covered what the market is pricing in in terms of rate hikes for 2022, and the likelihood that the Fed will follow through on their hawkish rhetoric. They then moved on to real yields and gold's confusing response, the flattening yield curve and the precipitous rise in the DXY.
They also covered:
The precipitous drop in unprofitable tech
Today's price action in the S&P
The impending crackdown rumored to be coming from the White House
and so much more!
Watch the full episode below! 👇
"On the Margin" is a two-part show. Once a week, Mike interviews industry experts, and then at the end of the week, he is joined by co-host Mark Yusko where they break down the top crypto and macro stories. Episodes go live every Wednesday and Saturday morning.
Subscribe to "On the Margin" today on Apple or Spotify, or watch episodes on YouTube.
---
Get the day's top crypto news and insights delivered to your inbox every evening. Subscribe to Blockworks' free newsletter now.
---