Solana Makes Gains Following Multi-hour Outage: Markets Wrap
"We're seeing a lot of Layer-1 chains out there and they're all choosing different tradeoffs. These things are not just better than the other," Tushar Jain, Managing Partner at Multicoin Capital, said. "We're very interested in exploring different parts of these tradeoffs. One of our big bets in this space is an alternative layer-1 called Solana."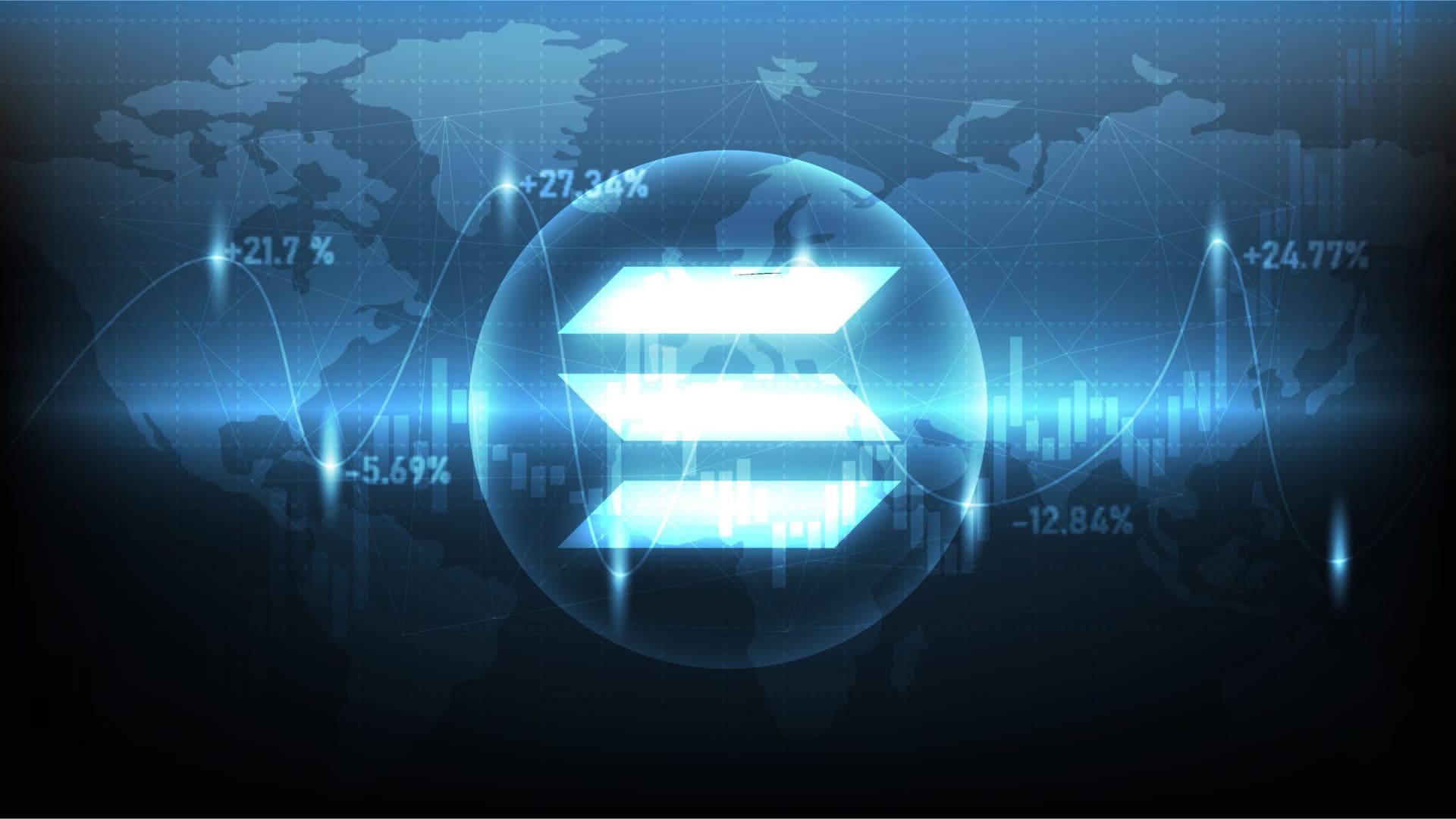 key takeaways
Crypto wallet and wealth manager Abra announced a $55 million Series C funding round on Wednesday
Bitcoin and ethereum rose as well, advancing around 3% and 6% on-day
The Solana blockchain's native token ($SOL) made strong gains, following a Tuesday outage where its network went down for roughly 10 hours. The Solana token shed roughly 16% from its daily open yesterday, but rallied sharply once the network restart was initiated. The altcoin surged 7% on-day, trading at $158.11, according to Messari.
Bitcoin and ethereum rose as well, advancing around 3% on-day and 6%, as of press time.
Crypto
Bitcoin is trading around $48,060.91, advancing 2.99% in 24 hours at 4:00 pm ET.
Ether is trading around $3,560.72, up 6.2% in 24 hours at 4:00 pm ET.
ETH:BTC is at 0.074, rising 1.59% at 4:00 pm ET.
DeFi
Terra ($LUNA) is trading at $36.75, up 4.1% and trading volume at $839,243,116 in 24 hours.
Chainlink ($LINK) is trading at $30.45, advancing 3.6% with trading volume at $2,050,265,654 in 24 hours at 4:00 pm ET.
ETH is 32.2% at 4:00 pm ET.
Insight
"We're seeing a lot of layer-1 chains out there and they're all choosing different tradeoffs. These things are not just better than the other," Tushar Jain, Managing Partner at Multicoin Capital, said at the Digital Asset Summit in New York City. "We're very interested in exploring different parts of these tradeoffs. One of our big bets in this space is an alternative layer-1 called Solana."
Equities
The Dow was up 0.68% to 34,814.
S&P 500 advanced 0.85% to 4,480.
Nasdaq made gains of 0.82% to 15,161.
Commodities
Brent crude was up to $75.54 per barrel, advancing 2.64%.
Gold was down -0.7% to $1,794.50.
Currencies
The US dollar fell -0.14%, according to the Bloomberg Dollar Spot Index.
Fixed Income
US 10-year treasury yields 1.304% as of 4:00 pm ET.
In other news…
Crypto wallet and wealth manager Abra announced Wednesday that it has closed a $55 million Series C round, and plans to use the funds to expand their global product team.
CEO Bill Barhydt said during the Digital Asset Summit that more funding rounds are probable as the company is  "growing like weeds" and has "hundreds of thousands of consumers on the retail side." 
We are looking out for
Quadruple witching day for US markets will be on Friday.
That's it for today's markets wrap. I'll see you back here tomorrow.
---
Are you a UK or EU reader that can't get enough investor-focused content on digital assets?Join us in London on November 15th and 16th for the Digital Asset Summit (DAS) London. Use code ARTICLE for £75 off your ticket. Buy it now.
---