Toroso Investments Proposes Leveraged, Inverse ETFs Based on BLOK
Firm has served as subadviser to Amplify's blockchain ETF since fund's 2018 launch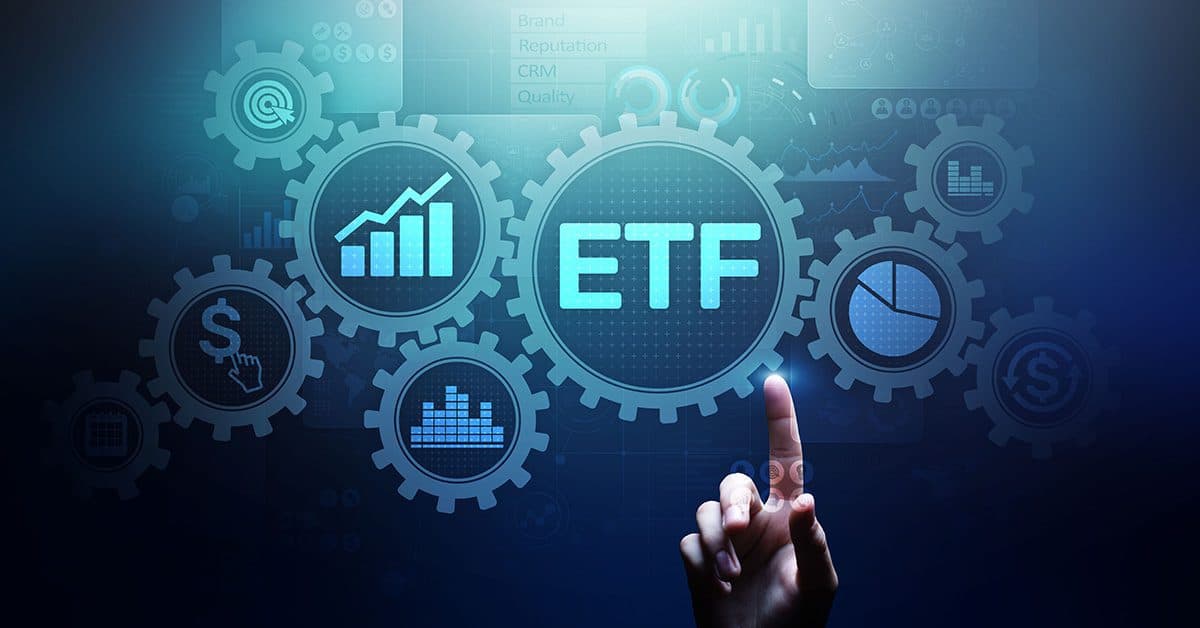 key takeaways
The Transformational Data Sharing ETF (BLOK)'s returns are -5.6% in the trailing month, though it has returned about 98% over the past year
Leveraged and inverse products could garner attention given the volatility of blockchain-focused investments and the absence of a direct bitcoin ETF, industry watcher says
Toroso Investments is looking to bring to market ETFs that would seek daily investment results that are based on the largest blockchain ETF in the US. 
The Elevate Shares 2X Daily Blockchain ETF (BLOC) seeks daily leveraged investment results, before fees and expenses, that correspond to two times the performance of Amplify Investments' Transformational Data Sharing ETF (BLOK), according to a Sept. 28 SEC disclosure.
Toroso, which has subadvised BLOK since its 2018 launch, has 26 ETFs trading in the US with about $2.6 billion of combined assets, according to ETF.com.  
BLOK, which has $1.2 billion in assets, invests in the equity securities of companies actively involved in the development and utilization of blockchain technologies. The ETF's returns in the trailing month are -5.6%, as of Sept. 27, according to FactSet data, though it has returned about 98% over the past year.
Toroso's planned offering is actively managed and will invest at least 80% of its net assets in shares of the Amplify ETF and swap agreements that provide daily leveraged exposure to it. 
Because of daily rebalancing and the compounding of each day's return over time, the fund's return for periods longer than a day will be the result of each day's returns compounded over the period. This will likely differ from 200% of the return of the Amplify ETF over the same period, according to the preliminary prospectus.
"The fund will lose money if the Amplify ETF's performance is flat over time," the document notes. "As a result of daily rebalancing, the Amplify ETF's volatility and the effects of compounding, it is even possible that the fund will lose money over time while the Amplify ETF's performance increases over a period longer than a single day."
Toroso is also seeking to bring to market the Elevate Shares Inverse Daily Blockchain ETF (KOLB), which would seek daily results corresponding to the opposite of the performance of BLOK.
KOLB would invest in swap agreements and short positions on the Amplify ETF that provide inverse or short exposure to the value of BLOK equal to at least 80% of the fund's assets, the filing notes. Its returns for periods longer than a single day will likely differ in amount, and possibly even direction, from -100% of the return of the Amplify ETF in the same span.
"Given the volatility of blockchain-themed investments and the ongoing absence of a direct bitcoin ETF, such leveraged and inverse products could garner attention," said Todd Rosenbluth, head of ETF and mutual fund research at CFRA.
Toroso Investments could not immediately be reached for comment.
More blockchain, crypto ETFs in registration
The filings are the latest crypto products not directly investing in digital assets put before the SEC as fund issuers seek to satisfy investor demand amid regulatory hurdles.
VanEck, which has filed for a physically backed bitcoin ETF, launched its Digital Transformation ETF (DAPP) in April and Bitwise Asset Management brought to market its Crypto Industry Innovators ETF (BITQ) the following month. 
Invesco, a fund group with more than $1.5 trillion assets under management, proposed a Crypto Economy ETF in June and recently partnered with Galaxy Digital to ultimately create a suite of physically backed digital assets ETFs.
Looking to add a crypto product alongside BLOK, Amplify revealed plans last week to launch a Decentralized Finance & Crypto Exposure ETF. The offering would invest at least 40% of its net assets in equity securities issued by companies in the DeFi marketplace and 40% in investment instruments that have a high correlation with the price of cryptocurrencies.
The timeline for a dozen or so proposed spot bitcoin ETFs remains uncertain as SEC Chairman Gary Gensler has said the agency could instead favor ETFs limited to bitcoin futures contracts.
Meanwhile other countries, such as Canada, continue to roll out products that directly invest in cryptocurrencies. 
Evolve Funds Group, which brought to market a bitcoin ETF in February, was set to launch the country's first multi-cryptocurrency ETF on the Toronto Stock Exchange on Wednesday.