Web3 Watch: NFTs Return to Minecraft, Coinbase Provides ENS Usernames
Metaverse company MyMetaverse has recently found a way around Minecraft developer Mojang's recent NFT restriction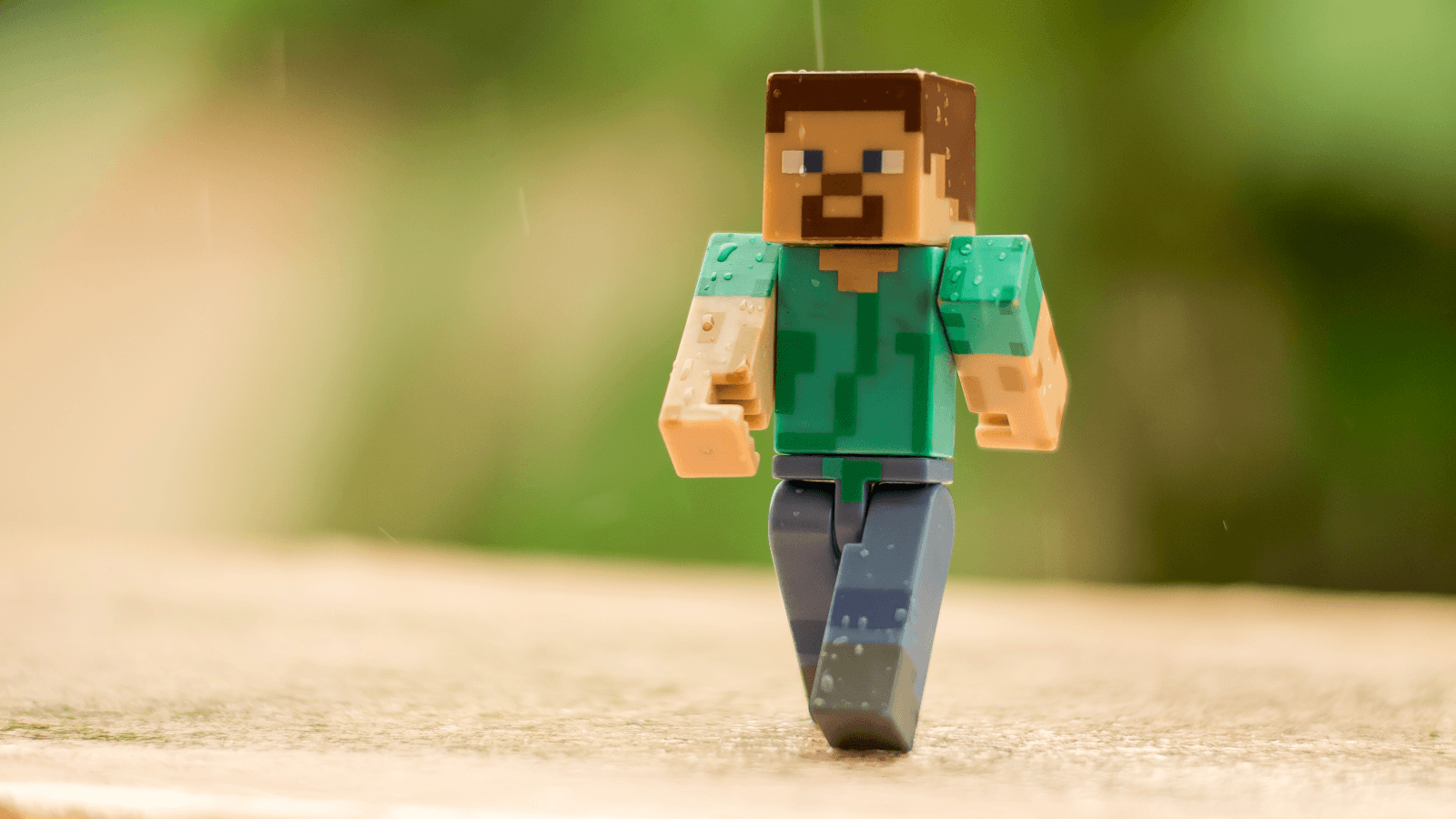 key takeaways
Vulcan Forged game studio closes $8 million Series A round led by Skybridge Capital
Bored Ape Yacht Club and Azuki NFTs have had the top NFT sales within the last seven days
NFTs for healthcare
NFTs are tackling the UN's sustainable development goals. 
The Women in Innovation Fund (WiN Fund), co-founded by Reckitt, is using the proceeds from NFTs sales to invest in women-led healthcare startups in Africa, addressing the UN's third such goal — good health and well-being.
NFTs for good causes is a growing concept, and the benefits of blockchain for healthcare and democracy are being explored in countries with unstable leadership. 
Women are more attuned to the healthcare needs of their community, according to Corinne Momal-Vanian, the executive director of the Kofi Annan Foundation. "Women entrepreneurs – from what we've seen in Africa — can drive innovation, can drive efficiency and can really have a place in the healthcare ecosystem that governments cannot fill," she said at a UN-adjacent roundtable discussion in New York this week.
Representatives from the World Health Organization and the World Economic Forum also participated.
WiN Fund co-founder Pradeep Kakkattil, reminded the audience of an "unacceptable" statistic: Only 2% of venture capital investments globally go to women-led enterprises, despite the fact that women-led businesses deliver 35% higher returns and create 6 times more jobs. 
Coinbase partners with ENS 
Coinbase has teamed up with the Ethereum Naming Service (ENS) to create its own Web3 usernames.
Built on top of ENS infrastructure, Coinbase usernames are ENS subdomains that contain a '.cb.id' at the end, rather than '.eth.'
Users can then replace their 42-character address with a personalized wallet address.
Users who already own an .eth domain now have the option to transfer the ownership of the ENS name to a Coinbase Wallet and choose between a Coinbase username or an existing ENS username as the primary username for that wallet.
A .cb.id username is not tied to Ethereum and can be used on multiple networks to send and receive crypto.
Simplified wallet addresses have recently surged in popularity during the last few months of the bear market. Since July, ENS registrations have increased by 200%, and the total volume of NFT sales has increased by 80% in the past three months, as per NFTGo data.
Latest NFT loyalty program: Scotch & Soda
Amsterdam-based lifestyle brand Scotch & Soda is upping its consumer loyalty program by launching NFT-based membership for Club Soda 3.0.
Holders are granted exclusive access to merchandise and events, as well as the ability to co-create clothing with Scotch & Soda partners. 
Each NFT acts as a membership card to what is called the "Free Spirit" community of Scotch & Soda lovers.
Cloud software company Salesforce chose Scotch & Soda to debut its pilot NFT Cloud service to help companies make and manage NFTs.
NFTs back in Minecraft?
Minecraft developer Mojang recently banned NFT support inside Minecraft client and server applications, but MyMetaverse has found a way around the new restriction.
The metaverse company re-implemented playable NFTs not only on Minecraft game servers, but also on modified versions of Grand Theft Auto (GTA).
Using NFTs running on Efinity, a Polkadot parachain developed by gaming platform Enjin, MyMetaverse works with developers who build third-party servers atop of Minecraft and GTA 5 core games.
Simon Kertonegoro, CEO of MyMetaverse, told Blockworks it works similar to how WordPress allows people to use their technology to create custom websites. "These servers are self-hosted, modified instances of the game, running independently of Mojang or Rockstar," Kertonegoro said.
Thus, Mojang and GTA parent-company Rockstar have no official affiliation with the NFTs.
"The modified versions allow the game to connect with crypto wallets and recognize NFTs in the game, which the user can then use as in-game items," he added.
GameFi by the numbers
Blockchain gaming studio Vulcan Forged secured $8 million in a Series A funding round led by the investment firm SkyBridge Capital, founded by former White House Communications Director Anthony Scaramucci. The round includes the option to invest an additional $33 million. Funding will go toward accelerating the growth of "Metascapes," a play-to-earn feature that allows Vulcan users to build their own land in the metaverse. Vulcan Forged has about active 200,000 users across 15 games and decentralized applications (dapps).
Blockchain game Splinterlands sold out its newest card pack edition, Riftwatchers, in less than 2 minutes, pocketing $5.2 million on the sale of 500,000 packs. Within hours, members of the community had also purchased 30,000 previous card packs, according to the company. 25 million SPS — Splinterlands' native token — was either immediately burned or sent to the SPS Foundation DAO.
Immortal Game, the company taking the game of chess into Web3, has closed $15.5 million across two rounds, including a $12 million investment in July. TCG Crypto led the Series A round — backers Cassius, Greenfield One, Sparkle Ventures, Kevin Durant and Rich Kleiman's 35V, Blockwall, Kraken Ventures and Spice Capital also participated. It plans to use the funding to build out its platform, which is currently in beta form for users who wish to opt in to the game's play-and-earn system.
---
Don't miss the next big story – join our free daily newsletter.
Follow Sam Bankman-Fried's trial with the latest news from the courtroom.