Bankrupt Crypto Lender Celsius Seeks Help From Former CFO
Celsius has requested banking industry veteran Rod Bolger, who resigned on June 30, to come back as an advisor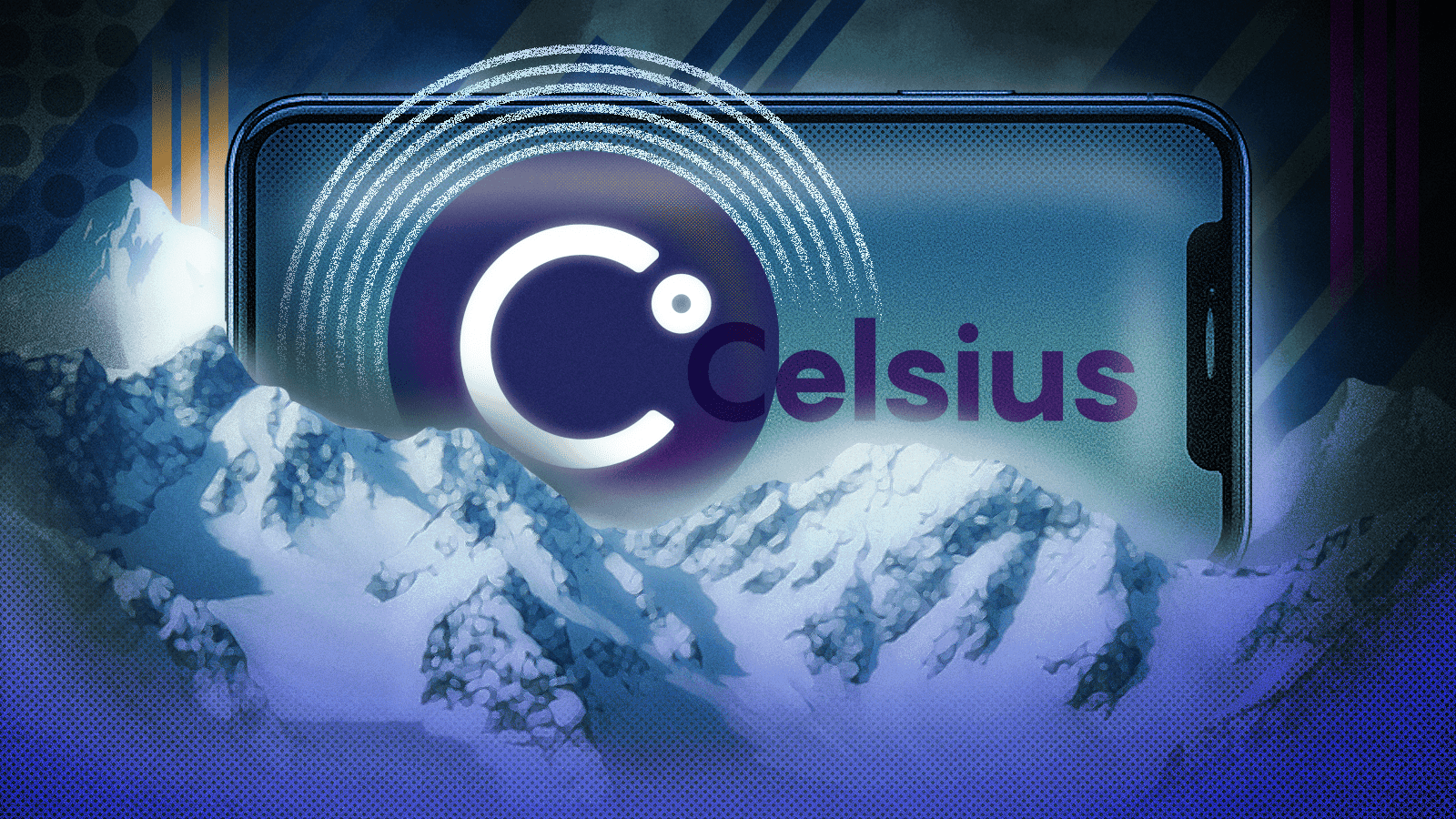 blockworks exclusive art by axel rangel
key takeaways
Celsius' former chief financial officer earned an annual base salary of $750,000
The bankrupt crypto lender again wants his advice due to his familiarity with Celsius
Celsius has filed a motion to retain its former chief financial officer (CFO) Rod Bolger as an advisor for at least six weeks as the cryptocurrency lender goes through bankruptcy proceedings. 
Bolger, who worked at Celsius for just five months, resigned on June 30, just weeks after the platform first suspended withdrawals citing liquidity concerns. 
Shortly after, the lender promoted its head of financial planning, analysis and investor relations Chris Ferraro to the CFO position on July 11 and filed for bankruptcy two days later, despite earlier resisting advice from its own lawyers to do so.
"Because of Mr. Bolger's familiarity with the debtors' business, the debtors have requested, and Mr. Bolger has agreed pending the court's approval, to continue providing advisory and consulting services," the filing said.
Celsius' lawyers said Bolger's voluntary termination notice required him to give the company eight weeks' notice, which he did. Effectively, that means he continues to serve as an employee. He's also agreed to not work for any competitors for six months after the end of his employment.
Bolger previously worked with several traditional financial institutions and held CFO positions at Bank of America and Royal Bank of Canada. 
A hearing on the motion will take place on August 8 at 10 am ET via Zoom, according to a court filing submitted by restructuring lawyers Kirkland & Ellis on Monday. The bankruptcy court in the Southern District of New York has the authority to grant Celsius the ability to employ its former CFO's services.
Celsius has agreed to pay Bolger 120,000 Canadian dollars ($93,330) per month if its motion is approved, according to the filing, prorated for partial months.
The filing showed Bolger's annual remuneration at Celsius was $750,000, on top of a performance-based cash bonus of up to 75% of the base salary, and unquantified stock compensation and CEL tokens.
All while Celsius users still can't access their crypto
Bolger joined Celsius in February this year after former CFO Yaron Shalem was suspended following an arrest in Israel over money laundering charges connected to a previous employer, crypto entrepreneur Moshe Hogeg.
Celsius chief revenue officer Roni Cohen-Pavon, also a subject in Hogeg's investigation, briefly held the position of interim CFO during the transition.
Crypto lenders like Celsius have been riddled with trouble after heavy upticks in customer withdrawals during the recent meltdown in cryptocurrency markets. 
Another court document from July 14 shows the company has $5.5 billion in liabilities and $4.3 billion in assets, leaving it with a shortfall of at least $1.2 billion.
In its Monday filing, Celsius said it has more than 1.7 million registrants and about 300,000 active users who have account balances higher than $100. Those users have been unable to access any of their funds for nearly eight weeks.
---
Don't miss the next big story – join our free daily newsletter.