Banks Offer Bitcoin, Cathie Wood's ARK Stumbles
Get your weekend macro fix with Blockworks' own Mike Ippolito and Tyler Neville.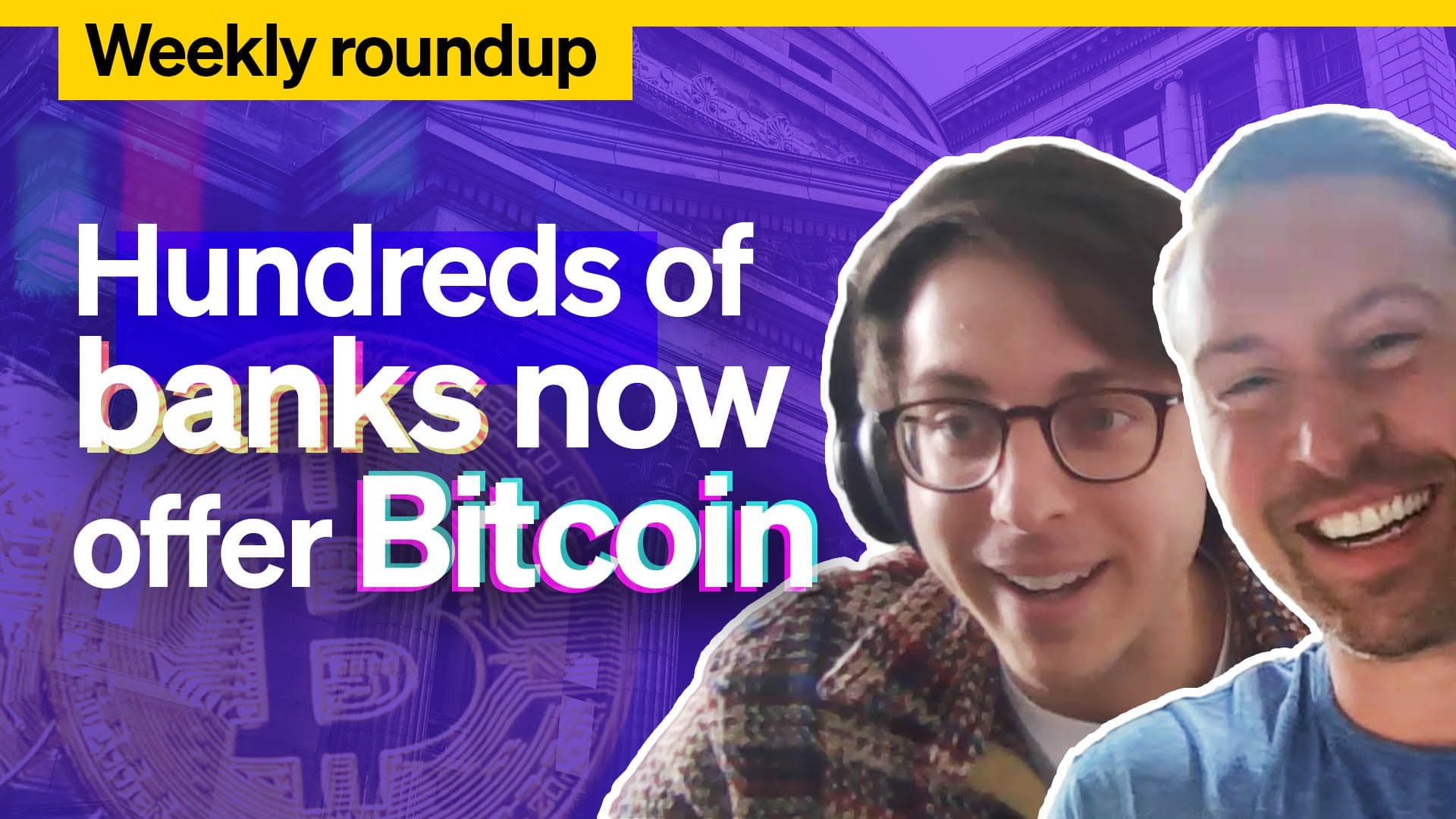 In the weekly roundup episode of Blockworks' podcast "On the Margin," Michael Ippolito, co-founder, sits down with Senior Editor Tyler Neville to talk about the news in macro, including: NYDIG rolling out bitcoin to "hundreds of US banks," Goldman and Citi mulling trading desks, and Cathie Wood's ARK ETF dips 30%.
"On the Margin" is a two-part show. Once a week, Mike interviews industry experts, and then at the end of the week he is joined by co-host Tyler Neville where they break down the top crypto and macro stories. Episodes go live every Wednesday and Saturday morning.
Subscribe to "On the Margin" today on Apple or Spotify, or watch the episode on YouTube.