Ether Price Is Losing Ground Against Bitcoin
Bitcoin options markets are seeing more activity than ether options, even with Ethereum's Shanghai update on the horizon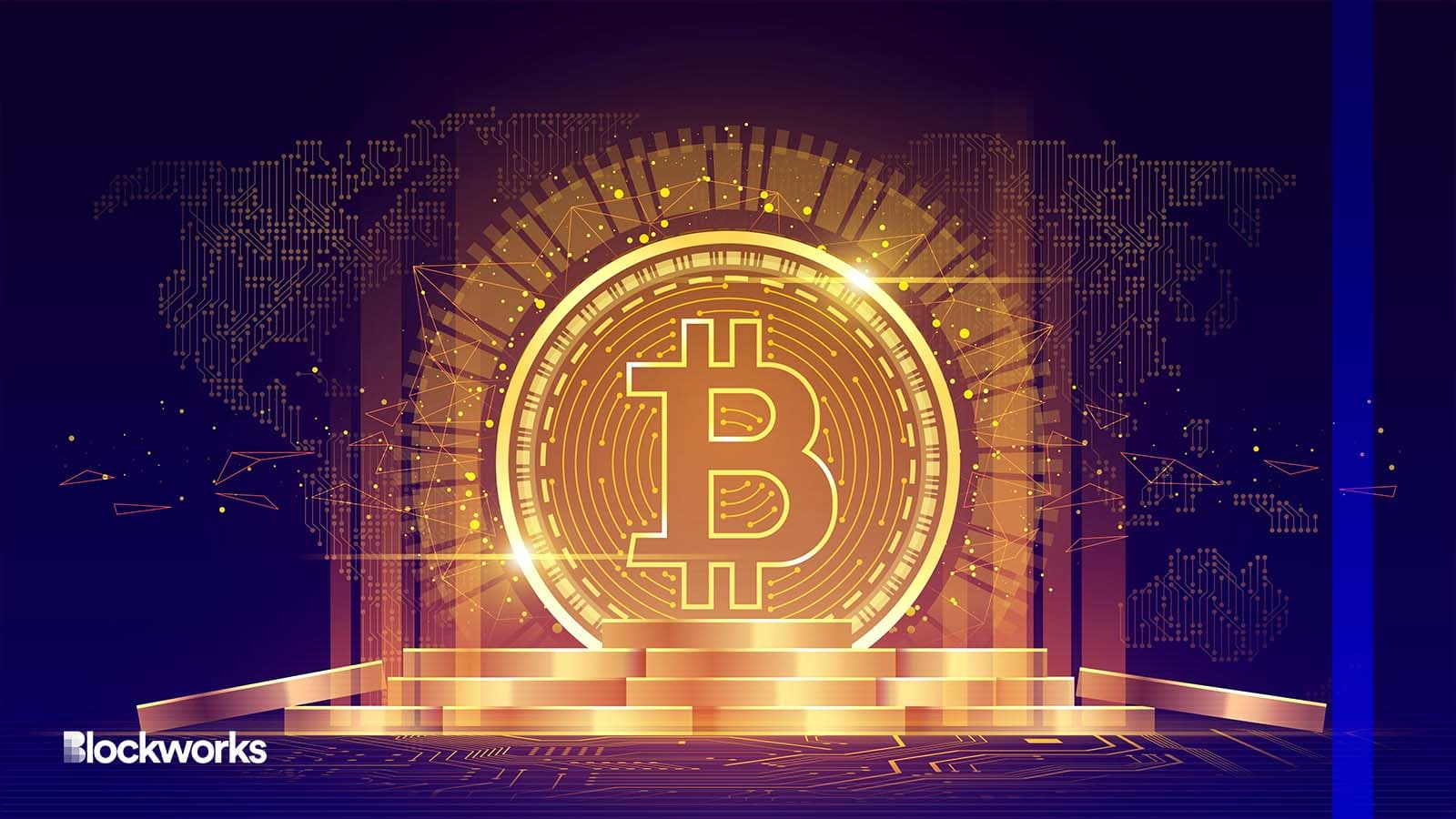 Sittipong Phokawattana/Shutterstock.com modified by Blockworks
As the price ratio of ether to bitcoin returns to pre-FTX collapse levels ahead of the Shanghai upgrade, bitcoin dominance has spiked, leaving traders speculating about what will come next. 
Bitcoin's dominance has risen more than 9% since Jan. 10, peaking near 45% in Wednesday trading, according to data from TradingView. The ETH/BTC trading pair has, by contrast, declined around 7% in the past week, as ether had retreated toward the bottom of a multi-month range.
In US dollar terms, bitcoin has fully recovered from its November FTX-fueled losses — with a clear break back above the $21,300 level, while ether was rejected at about $1,675, almost exactly at its local top on Nov. 4, 2022, just prior to FTX's unwinding.
Ether's recent decline has analysts puzzled. 
ETH is still trading close to 30% higher since the start of the year, but the token has logged a loss of close to 7% in the past five days even as the Shanghai upgrade, which will allow users to withdraw staked ether, has been confirmed for late March. 
Bitcoin options markets are seeing more activity versus ether options, Noelle Acheson, editor of Crypto is Macro Now and former head of market insights at Genesis, wrote Wednesday, as seen by growth in open interest. 
"Given the uncertain price outcome of what looks like a major event that will happen in March (if the current time frame holds), it is odd that there is less activity in ETH options than in BTC options," Acheson said. "BTC has no 'big events' coming up within the next few months that we know of, and yet its implied volatility…has risen recently to practically match that of ETH," 
Bitcoin, which is up close to 40% year-to-date, has remained more stable in recent days, trading relatively flat over the past week. 
"I've seen a lot of chatter within the crypto space that bitcoin is just poised for a breakout right now, which might be why it seems stronger as compared to ETH," Katie Talati, director of research at Arca, said.
Stablecoin dominance has also retreated after spiking amid the FTX collapse, data from Blockworks Research shows. The trend could potentially signal risk appetite for native cryptos is back, but Talati, cautions putting too much weight behind one indicator. 
"[Stablecoin dominance] is not the perfect proxy, because you don't really know who's redeemed or who's just taking their money offline," Talati said. "I would say the high stablecoin balances that we saw during the FTX saga, that is definitely a sign of risk-off, for sure." 
Other indicators to keep an eye on, Talati said, are stablecoin balances on exchanges and flows between exchanges, as well as flows between decentralized exchanges. The macroeconomic environment is of course playing into risk across markets, too, she added.
---
Don't miss the next big story – join our free daily newsletter.