Bitcoin's Looking Less Lively These Days — and That's Bullish
Data suggests the number of bitcoin addresses holding more than 1000 and 100 BTC has been on a six-year decline following two major peaks in 2016 and 2017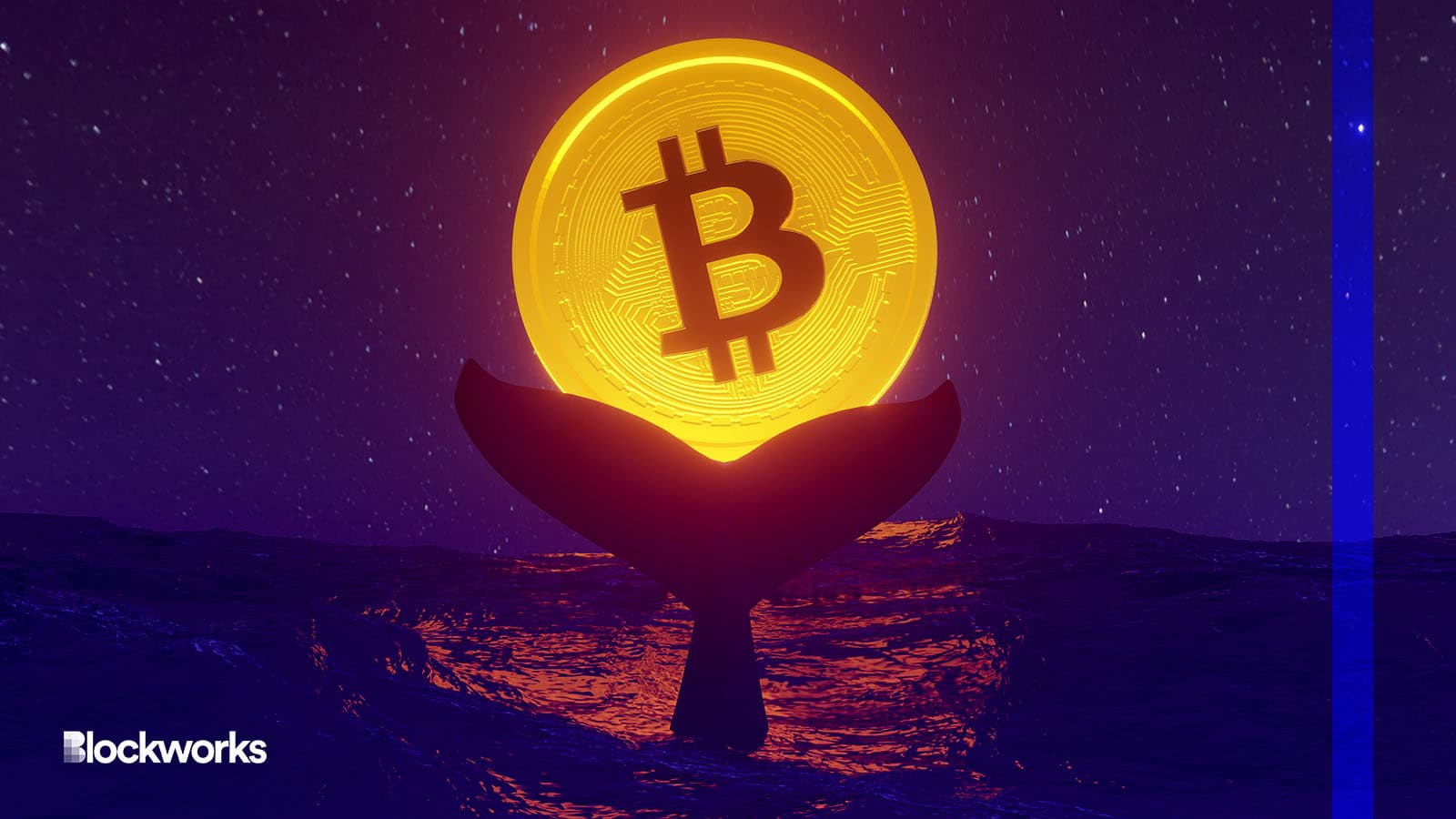 nuttapon averuttaman/Shutterstock, modified by Blockworks
Converging metrics of decreasing levels of activity and movement of coins by long-term holders, as well as evolving bitcoin ownership, are offering a nuanced view of market directional bias.
Liveliness measures the activity levels of holders. It increases as they liquidate their positions and decreases as they opt to accumulate more bitcoin.
Glassnode data suggests bitcoin's liveliness has been on a consistent decline over the past two years, implying long-term holders are opting to hold onto their coins. 
In other words, it may reflect confidence in the asset despite a period of low volatility and seemingly lower levels of liquidity.
"Persistent downtrends in Liveliness reaffirm that HODLing is certainly the current primary market dynamic across the majority of supply," Glassnode said in its most recent weekly report.
This metric also serves as a backdrop for another significant shift in the crypto landscape: the redistribution of bitcoin wealth. 
Data suggests the number of bitcoin addresses holding more than 1000 and 100 BTC has been on a six-year decline following two major peaks in 2016 and 2017. Those holding exactly 1 BTC or above, meanwhile, are becoming more commonplace.
Observing a continued increase in holding behavior demonstrates that users prefer to hold BTC as a store of value rather than use it for transaction purposes, according to Steven Lubka, managing director at Swan Bitcoin.
"This is largely to be expected at this stage of bitcoin's development and is positive. It shows long-term conviction in the future growth of BTC," he said.
These converging trends of decreasing liveliness and evolving bitcoin ownership may suggest a nuanced shift in market dynamics, according to Markus Thielen, head of research at Matrixport.
"We are seeing stale addresses that have been quiet for 8-12 years suddenly selling sizable holdings. This appears a moment for early adopters to sell to smallholders as the number of addresses with 1 BTC increases," Thielen said.
Bitcoin miners have also become more cost-conscious instead of just accumulating excess inventory.
Miners, often in control over large swathes of bitcoin they accumulate, have had to better manage their costs this year as financing rates have become expensive, requiring liquidation in order to fund operations, Thielen said.
Those factors likely indicate a potential change in risk tolerance and investment strategies of market participants, whilst also hinting at the maturing and broadening appeal of bitcoin to a diverse array of investors, the research head said.
---
Don't miss the next big story – join our free daily newsletter.