Bitcoin low volatility, muted interest points to major move
Bitcoin's price has remained uncharacteristically stable for roughly 20 out of the previous 26 days, hinting at an imminent move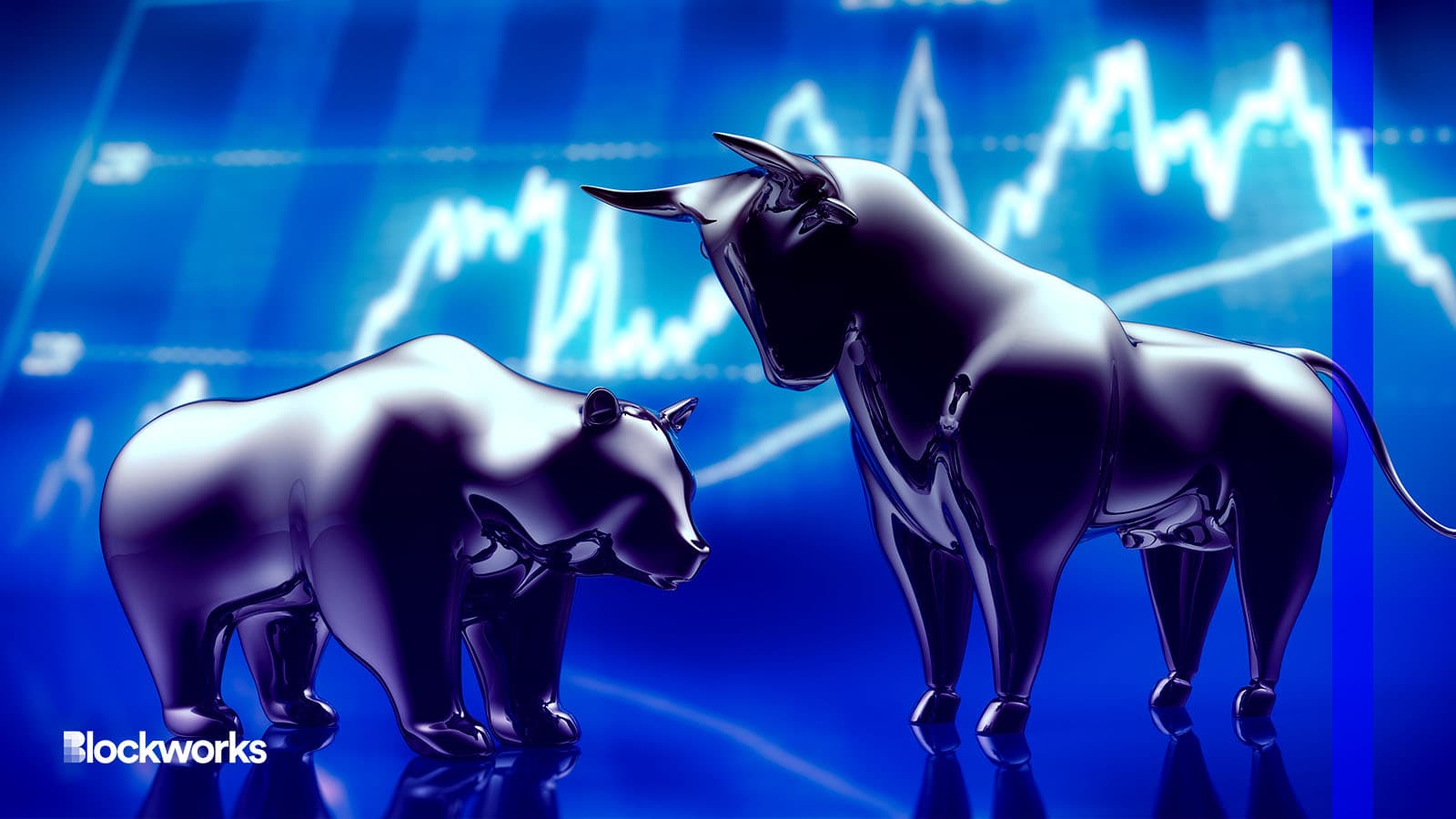 Market volatility muted strong bull or bear move imminent
It's been nearly a month since daily price changes for the world's largest digital asset have slowed to a crawl as market interest continues to taper off.
Rangebound trading for bitcoin (BTC) shows that since July 13, there have been just six days out of the previous 26 presenting a daily move higher or lower exceeding 1%, data shows.
Not since January, shortly following the collapse of FTX, has bitcoin presented such sustained low levels of trader apathy and volatility, as expectations cool from a speculative-fueled rally in June.
The gap between the monthly settled bitcoin futures on the CME and bitcoin's spot price, termed the futures basis, indicates dwindling confidence among sophisticated traders, NYDIG wrote in a recent note.
During the rally sparked by the spot ETF fervor in mid-June, the rolling 1-month futures basis, articulated as an annualized return, surpassed 14%, NYDIG reported. 
After peaking in early July, the basis has since declined to a mere single-digit percentage, just above 1%.
"Our interpretation of this trend is that rangebound trading, the inability to sustain momentum over $30,000 and a lack of an imminent catalyst during the seasonally slow summer months have dampened trader enthusiasm," Greg Cipolaro, global head of research at NYDIG wrote.
Implied volatility over a 30-day period for bitcoin options contracts has also dropped to fresh record lows, falling to 37.08 on T3I's BitVol Index. Ether's (ETH) readings are hovering just 1.3% higher than its historic lows witnessed at the end of July.
Bitcoin's realized volatility, meanwhile, dropped to a six-year low during July, "suggesting the potential for significant price action in either direction," Ark Invest wrote in its monthly report.
Market observers have begun to take note, highlighting those volatility changes reflected in the narrowing width between bitcoin's weekly Bollinger Bands.
The Bollinger Band Width (BBW) is a simplified tool from the Bollinger Band that signals volatility changes. It represents the gap between the upper and lower bands and merges the three Bollinger lines into one. Essentially, it measures the difference between the two bands.
BBW has now dropped to its lowest recorded levels on a weekly timeframe, exchange data shows. Analysts have begun to divine that the reading's historically low levels could indicate a potentially large outsized move is imminent, as seen throughout the asset's prior cycles.
---
Don't miss the next big story – join our free daily newsletter.