As SPAC IPOs have grown scarce, Bitdeer's success bucks a trend
The company's stock price is up 30% in the last month as its mining data center in Bhutan gets set to begin operating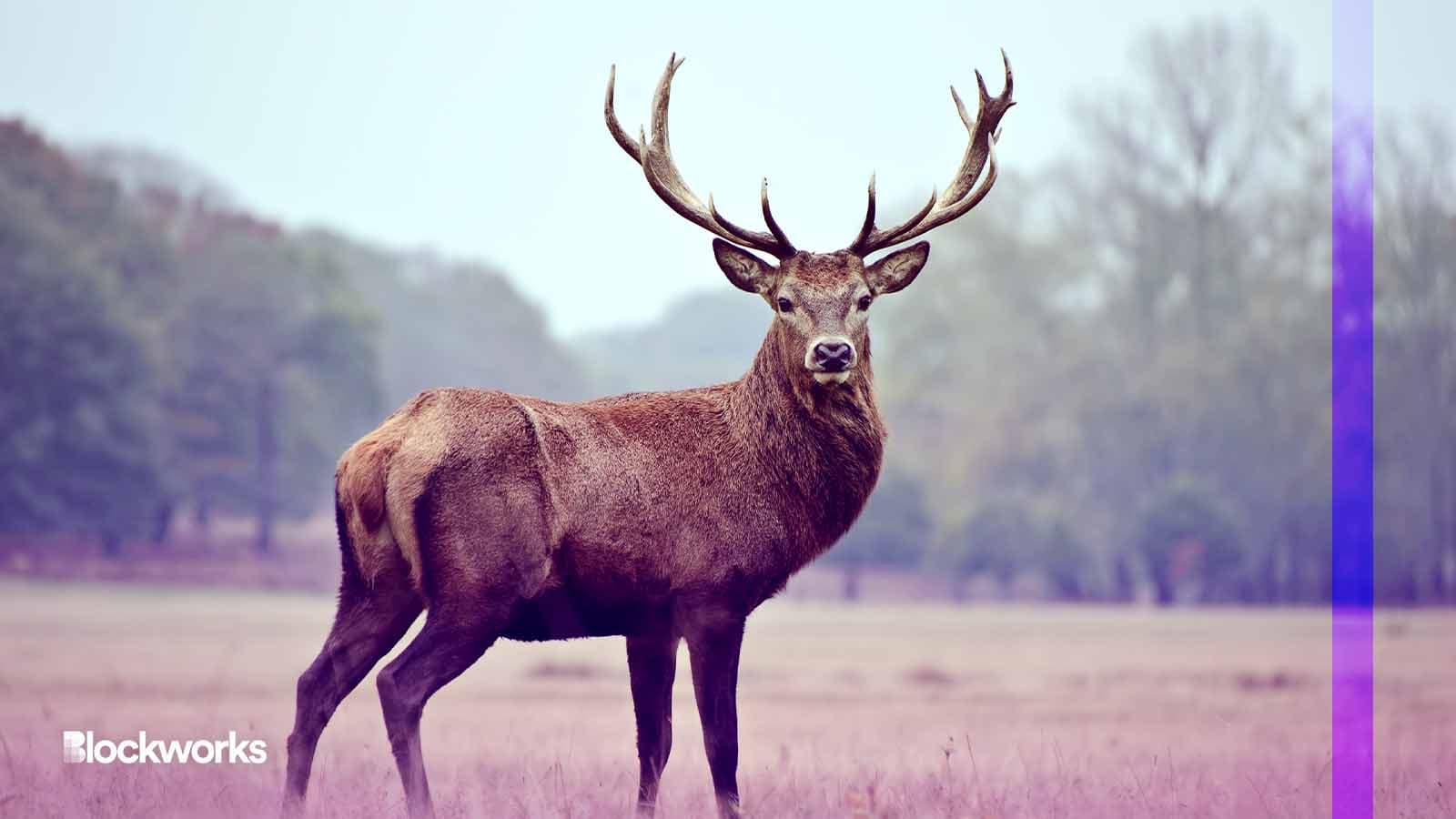 Matt Gibson/Shutterstock modified by Blockworks
Bitdeer has become one of the biggest bitcoin miners in the world by market capitalization just three months after going public. 
The company's stock began trading on Nasdaq on April 14 via a special purpose acquisition company (SPAC) merger with Blue Safari Group Acquisition Corp. 
Bitdeer CEO Matt Linghui Kong told Blockworks in an email that the company's listing provides it with "increased visibility and credibility." 
"We strategically deployed five mining data centers, including two mining data centers in Norway and three more in the US, with expansion plans to create more local jobs and build up more key positions in the company based in the US," he added. "Becoming a public company will enable us to reach these twin goals."
The firm's ride on the stock market hasn't been without its bumps. Bitdeer's stock price closed at $7.03 on its first day of trading and dropped to as low as $4.60 in the following weeks, according to Peter Stoneberg, a managing director at crypto advisory firm Architect Partners.
But the stock was trading at roughly $14 on Monday morning, up about 31% from a month ago. 
Bitdeer's market capitalization stands at $1.56 billion, behind only Marathon Digital and Riot Platforms among publicly traded miners. The stock prices of Marathon and Riot are up 70% and 52%, respectively, over the past month.
"Wall Street was struggling to find stocks that get you crypto exposure, and Bitdeer cornered a big part of crypto mining," OANDA senior market analyst Ed Moya said. "A lot of crypto traders like the Ordinals protocol that could help with growth for NFTs and meme-token transactions."  
Bitdeer's low public float — referring to the number of shares available to the public — has contributed to its stock price jump, Stoneberg said.
"Only 24% of the company's outstanding shares are held by the public, and the average daily trading volume is only about 100,000 shares," Stoneberg explained. "This low float makes the stock more volatile, as news can drive the price up or down significantly."
Eyeing hash rate growth, global expansion 
The hash rate for Singapore-based Bitdeer, founded in 2018, stood at 18.8 exahashes per second (EH/s) at the end of June. And the amassing of that computing power has caught the eye of stock watchers in the market.
The company's revenue generation across self-mining, cloud mining and hosting services give it "an attractive business model," Stoneberg said. 
Bill Cannon, head of portfolio management at Valkyrie, said Bitdeer's continued mining infrastructure build-out worldwide has also been a boon to the stock's recent rise. 
Bitdeer is a top-10 holding in Valkyrie's Bitcoin Miners ETF (WGMI).  
Bitdeer said earlier this month that its 100 megawatt (MW) mining data center in Bhutan — set to boost its hash rate by 3.3 EH/s — is expected to begin operating this month. The plans to complete construction come after 10,000 mining machines arrived at the facility last month, according to Linghui Kong. 
The data center will be the company's first in Asia and will operate at carbon neutrality as a result of Bhutan's hydroelectric power generation, the Bitdeer CEO said.
Read more: Bitdeer counting on big funding for Bhutan mining project — Is it plausible?
The company has begun constructing a 175 MW immersion cooling data center at its facility in Norway. Completion of that project is expected in 2025. 
"This projected rise in production and efficiency will compete with much of the larger industrial players in the sector while carrying positive momentum into the halving period next year," Cannon told Blockworks. 
Bitdeer also recently announced a share buyback program of up to $1 million. 
"This is a positive signal to the market, as it shows that the company is confident in its future prospects," Stoneberg said. "However, the buyback program is not very material, given Bitdeer's…market capitalization."
More crypto firms to go public?
Bitdeer's initial public offering (IPO) is similar to other SPAC deals that have been popular in recent years, Cannon said. Recently, SPAC-type IPOs have become more rare due to macroeconomic and regulatory conditions.
There were 613 SPAC IPOs in 2021, but only 86 in 2022, according to Statista. The pace has slowed even further this year — the first five months of 2023 saw the debut of just 14 SPACs.
Though such deals have declined, Cannon added, more could be on the horizon as crypto enjoys more institutional attention. 
Stablecoin issuer Circle canceled its SPAC deal in December, but still intends to go public. 
Cloud mining firm BitFuFu delayed its IPO plans via a merger with SPAC Arisz Acquisition Corp in February. A couple months later, Blockchain platform Chia Network in April submitted to the SEC a draft registration statement for a proposed IPO.   
Other companies have gone ahead this year. Bitcoin ATM operator Bitcoin Depot went public earlier this month after combining with SPAC GSR II Meteora Acquisition Corp. The company's stock price closed at $3.61 on its opening day of trading July 3. 
The stock was trading $3.23 Monday at 12 pm ET, down about 5% on the day.
Mining stocks at a glance
After a rough 2022 for crypto, the mining sector has separated itself by improving productivity strategies and working within the current regulatory and infrastructure environment, Cannon noted. 
Read more: Bitcoin miners seek revenue with AI, high-performance computing 
Crypto mining stock prices were collectively up 54% during the second quarter of 2023, according to an Architect Partners report.  
By comparison, bitcoin (BTC) and ether (ETH) prices gained 83% and 18%, respectively, during the second quarter.    
"Innovation in electricity consumption and production not only benefits the bitcoin mining ecosystem, but other sectors like [artificial intelligence] and social media-related applications that require more heavy data capacity in the near term," Cannon said.
Updated July 18, 2023 at 5:15 pm ET: A previous version of this article stated bitcoin mining rig developer Bitmain owned Bitdeer. Bitdeer is a spin-off of the company, but not owned by Bitmain.
---
Don't miss the next big story – join our free daily newsletter.