BlackRock's Fink notes 'pent-up interest' after fake bitcoin ETF news
BlackRock's CEO observed that even though the reports were incorrect, the market's reaction signaled significant underlying demand for crypto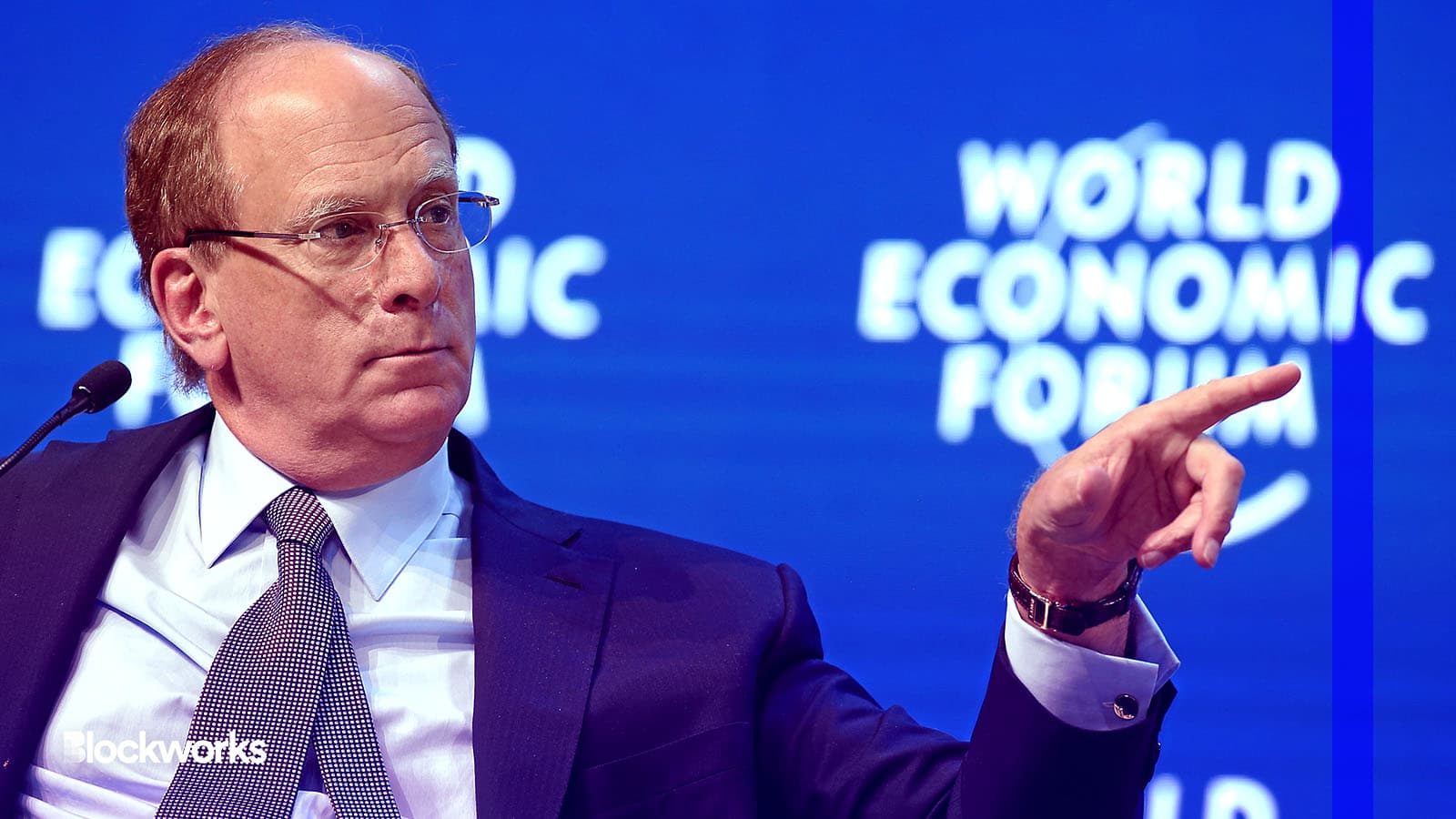 BlackRock CEO Larry Fink | WORLD ECONOMIC FORUM/swiss-image.ch/Photo Moritz Hager, modified by Blockworks (CC BY-NC-SA 2.0)
In a Monday interview with Fox Business, Larry Fink, CEO of the world's largest asset manager, addressed the market's swift reaction to inaccurate reports that BlackRock's iShares spot Bitcoin ETF had secured approval from the US Securities and Exchange Commission.
Amid the market tumult, bitcoin experienced a surge across multiple trading platforms. On the Binance bitcoin/tether market — responsible for 8% of bitcoin's 24-hour trading volume — bitcoin peaked at $30,000, marking a 7% increase in approximately 30 minutes.
This $2,000 surge in the asset's price caused widespread market volatility and pushed hourly liquidations past the $100 million mark, as Blockworks previously reported. Bitcoin (BTC) has since retracted.
BlackRock CEO Larry Fink noted that despite the inaccuracy of the reports, the market's response is indicative of the high level of latent demand for crypto products.
"I think it's just an example of the pent-up interest in crypto, and we're hearing from clients around the world about the need for crypto," Fink said. "Some of this rally is way beyond the rumor, I think the rally today is about a flight to quality with all the…issues around the Israeli war now [and] global terrorism," Fink said.
Fink also observed a broader trend of investors seeking safer assets in uncertain times. 
Read more: Tokenized short-term US Treasury ETF coming to Base
"There's more people running into a flight to quality whether that is Treasurys, gold or crypto, depending on how you think about it," he said "I believe crypto will play that type of role as a flight to quality."
---
Don't miss the next big story – join our free daily newsletter.