Coinbase Stock Tanks 16% Following SEC Lawsuit 
A rough start to Tuesday for Coinbase — its stock tanked during premarket hours in response to a sweeping SEC lawsuit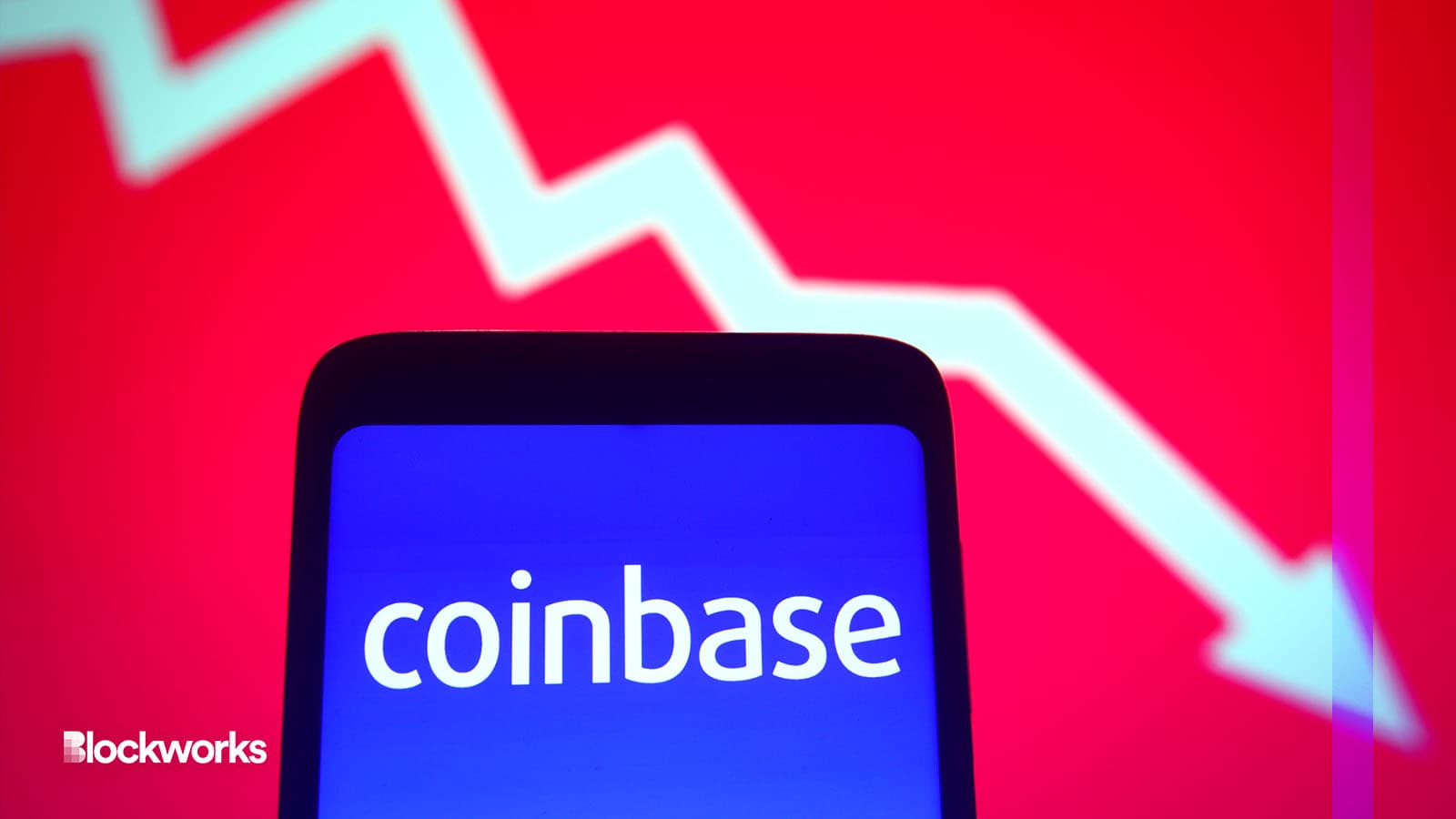 Shutterstock/viewimage modified by Blockworks
Coinbase shares dipped about 16% during pre-market trading Tuesday morning in New York following news that the SEC has charged the exchange for allegedly violating securities laws. 
The crash comes one day after Coinbase shares posted a 9% drop on Monday during the regular trading session, following news that rival exchange Binance had been sued by the securities regulator. 
COIN, which has dropped more than 80% since its direct listing in April 2021, has managed a substantial rebound since the start of the year, rallying around 75% year to date. Tuesday's news sent shares below the $60 level analysts have been watching. 
Read more: SEC Sues Coinbase: Here's What They Allege Coinbase Did Wrong
As of Monday, analysts surveyed by MarketBeat gave Coinbase a hold rating. 
Bitcoin (BTC) and ether (ETH) moved slightly into the red on the news, dipping about 0.6% and 0.1%, respectively. The drop was substantially less than Monday's decline, where both tokens lost around 2% after the SEC announced its Binance suit. 
The SEC names Coinbase and its holding company CGI as defendants in the suit. The regulator alleges defendants broke securities laws by operating the exchange and brokerage without registration. 
"Since at least 2019, through the Coinbase Platform, Coinbase has operated as: an unregistered broker, including by soliciting potential investors, handling customer funds and assets, and charging transaction-based fees; an unregistered exchange," court documents released Tuesday read. 
The SEC also claims that at least 13 tokens listed on Coinbase are securities. In its Binance complaint, the agency similarly listed 10 tokens as "crypto asset securities." Both lawsuits list Solana's SOL token and Cardano's ADA as securities.
---
Don't miss the next big story – join our free daily newsletter.