Crypto Exchange Uniswap Hit With Class Action Lawsuit Alleging Wrongdoing
Developers can embed a Uniswap trading window in any app with one line of code, while a class action lawsuit alleges the exchange promotes unregistered securities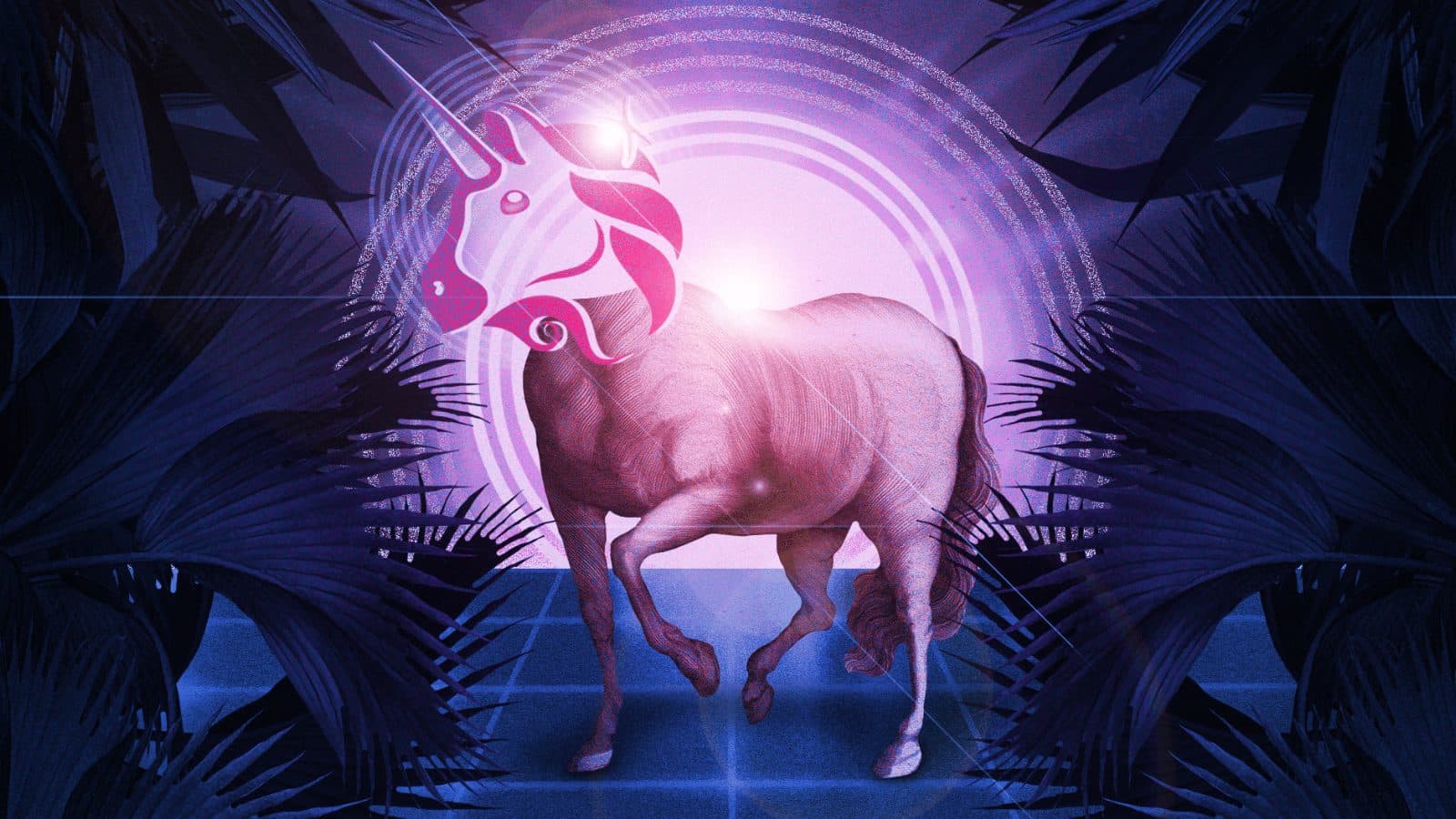 Blockworks exclusive art by axel rangel
key takeaways
Class action plaintiff alleges Uniswap has flouted securities laws
"We envision a world in which everyone is able to access fair, open, and transparent markets," Uniswap said in a blog post announcing the swap widget
A class action lawsuit against developers and venture capital backers of decentralized digital assets exchange Uniswap alleges because the protocol allows users to freely list and trade tokens, its creators are responsible for "rampant fraud on the exchange," and it needs to register as a broker-dealer with the Financial Industry Regulatory Authority, or FINRA. 
The plaintiff in the case is Nessa Risley, a North Carolina resident who claims to have purchased about $8,545 worth of obscure ERC-20 tokens via Uniswap in May and June of 2021. The suit was filed in the Southern District of New York.
"Uniswap has offered and sold unregistered securities," the lawsuit claims, and, consequently, the people who developed and funded the software that facilitates the exchange owe restitution to anyone who has ever used Uniswap.
The suit names Hayden Adams, Uniswap's creator, as a defendant, along with Universal Navigation Inc., formerly known as Uniswap LLC, the company he founded. Other defendants are venture capital firms Paradigm, Andreessen Horowitz and Union Square Ventures.
None of the defendants returned requests for comment.
The venture firms are chiefly involved due to their holding equity stakes in Adams' company and their alleged participation in Uniswap pools as liquidity providers, who earn fees from trades executed on the platform. 
Universal Navigation issued $1.8 million of equity shares in the company to Adams and Paradigm in 2019, according to an SEC filing. The company later raised $11 million from equity sales, options and warrants to the other VC firms.
The suit repeatedly conflates the front-end user interface at app.uniswap.org with the Uniswap protocol, which is a set of immutable smart contracts on the Ethereum blockchain. The latter, which neither Adams, nor Paradigm, nor anyone else has any control over — as they are not upgradeable — is what allows the unfettered creation of liquidity pools for Ethereum-based tokens.
Key to the suit's claims is the assertion that Uniswap's terms of service misrepresent the facts of its business when it states, "We…do not facilitate the execution or settlement of your trades, which occur entirely on the public distributed Ethereum blockchain."
Uniswap now averages approximately $1.79 billion per day in trading volume, according to Dune Analytics.
Swap widget provides new way to access Uniswap
Anyone can build a Uniswap user interface, considering its software is open-source. There are those maintained by wallet providers like Argent, Rainbow and Instadapp, as well as decentralized exchange aggregators such as 1inch, Paraswap and Zerion.
But in fact, none is required. With the right technical know-how, anyone running an Ethereum node can directly interact with Uniswap smart contracts.
To make it easier for developers to integrate the decentralized exchange (DEX) into their own apps and websites, Uniswap.org unveiled a "swap widget," in a blog post last week, that lets users "seamlessly swap tokens, join a community or DAO, wrap assets, and more, without leaving their apps."
For example, OpenSea's use of the widget allows NFT collectors to seamlessly swap tokens for wrapped ETH, which is needed to purchase non-fungible tokens (NFTs).
The widget supports all chains where the Uniswap protocol is available, including Arbitrum, Optimism and Polygon.
"We envision a world in which everyone is able to access fair, open, and transparent markets. The Swap Widget brings this vision closer to reality by allowing developers to easily embed Uniswap swapping functionality," the blog post states.
---
Don't miss the next big story – join our free daily newsletter.