Crypto Firm Sidesteps TradFi Hurdles With Bitcoin-backed Mortgage Offering
Blockworks Exclusive: Loans are limited to those with bitcoin as collateral and $1M-plus Florida properties, but the firm could add additional cryptocurrencies and locations down the line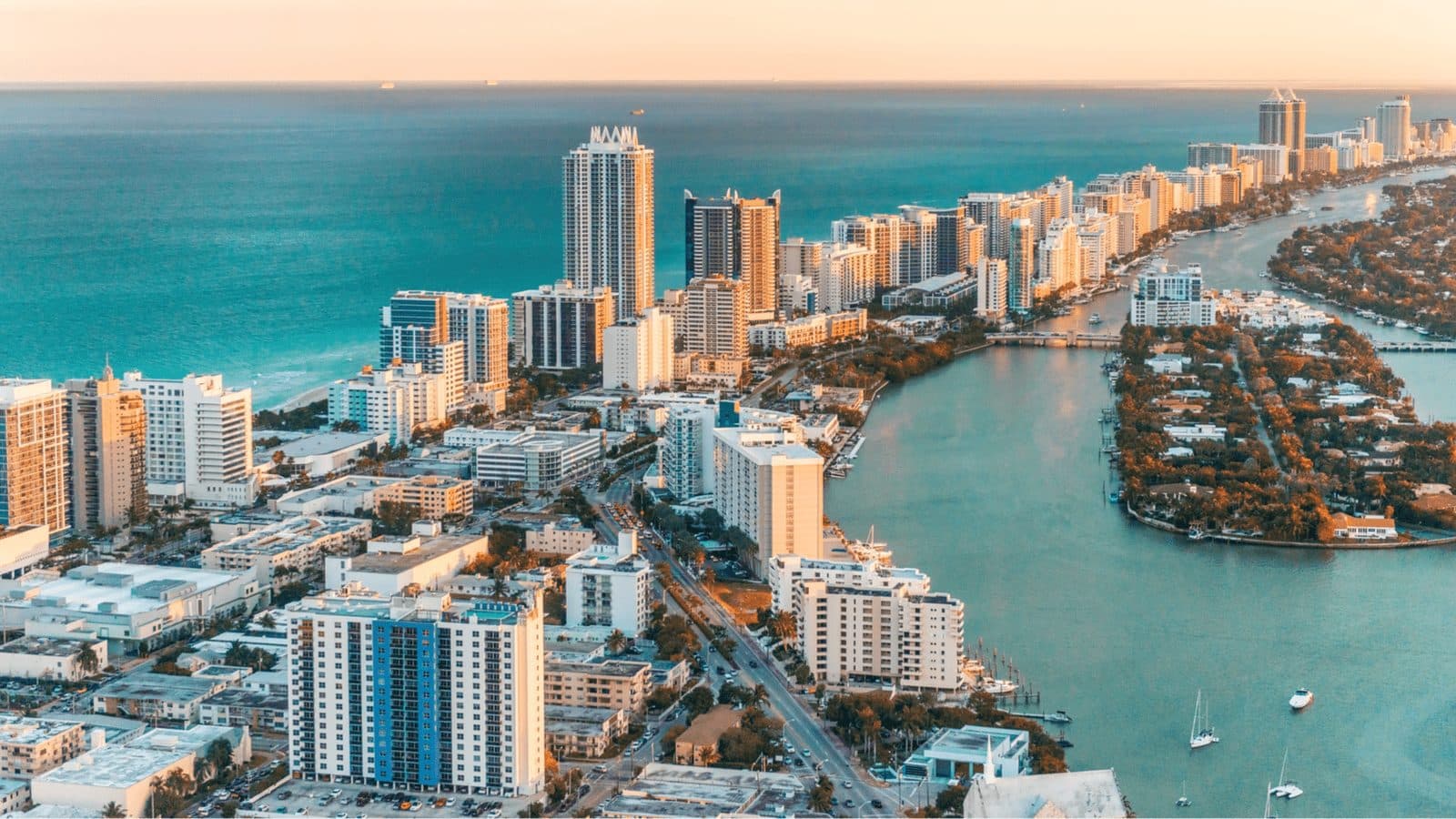 XBTO plans to finalize a multi-million dollar mortgage in Miami in the coming weeks | Source: Shutterstock
key takeaways
Product aims to cater to a growing number of bitcoin millionaires who don't want to incur capital gains taxes by selling their bitcoin to fund a conventional mortgage
The expansion is the latest business line for the company, which started as a proprietary crypto trading operation
A cryptocurrency market-maker is set to fund its first bitcoin-backed mortgage as demand grows for institutional solutions for digital asset whales looking for alternatives to traditional finance. 
XBTO plans to finalize a multi-million dollar mortgage in Miami in the coming weeks, with bitcoin as the loan's collateral. It's one of the first such instances as the market for crypto-based lending booms. 
Though the firm — which started as a proprietary trading operation, before expanding to other business lines — will require know-your-customer checks and credit scores, there are advantages, including not having to sell bitcoin and incur capital gains, for investor clients. 
Joe Haggenmiller, XBTO's Miami-based head of markets, told Blockworks the program would provide underwriting to those who might otherwise not be eligible, including foreign nationals. 
"We're solving a problem that people have, either because you're a foreigner or otherwise can't get an American mortgage, and you don't want to sell your bitcoin, but you do want to buy a fancy apartment," Haggenmiller said. 
Borrowers can tap financing worth up to 90% of their mortgage with a 10% bitcoin downpayment on a 15- or 30-year mortgage. Rates, Haggenmiller said, will be comparable to traditional mortgages. He declined to identify a specific range. The idea is to benchmark rates with jumbo mortgages, typically taken out for properties too expensive for a traditional loan. 
The bet is a bullish one on bitcoin. Consider that if the cryptocurrency appreciates in value over the course of a mortgage — which analysts deem likely — the homeowner can sell part of their position and make a bigger dent in the outstanding loan. The bitcoin put down, which will undergo know-your-customer (KYC) checks, will be custodied in a yet-to-be-identified solution. 
"There's the old guard of [bitcoin] maxis who never, ever want to sell bitcoin, which could be because they think it's going to $1 million, could be because they don't want to take a tax hit," Haggenmiller said. "They may have it in cold storage and don't want to give it up. This is a way for them to come in and buy that fancy Miami condo with bitcoin."
Crypto lender Milo is also offering digital asset-backed mortgages, which the company bills as an industry first. 
XBTO's initial offering will be limited to Florida mortgages valued at more than $1 million, reflecting the company's desire to focus on substantial loan opportunities, versus spreading its vetting resources and personnel thin by keying in on less-valuable properties. 
That area is likely to expand over time — and perhaps include additional cryptocurrencies in the future. Another possible, though not immediate, focus: securitizing the loans to tap another pool of financing capital. 
The firm is partnering with Columbus Capital, a traditional full-service mortgage provider, to assist in doing due diligence on and underwriting lien holders.
"We've wrapped this in what looks like a regular mortgage in terms of not only the product," Haggenmiller said. "We're going to get all the docs, exactly the same as a normal mortgage, and the application process and servicing is the same as any mortgage." 
Though XBTO will require the likes of credit scores, Haggenmiller said the company is unlikely to ding, in terms of rates, those with lower financial track records — provided they have the requisite amount of bitcoin to put up as collateral. 
The company plans to look for red flags such as a history of missed payments in its vetting process, including — which Haggenmiller dubbed as "thorough."
XTBO, led by CEO Philippe Bekhazi, has additional business lines including venture capital investments, exchange market-making, equipment financing for miners and over-the-counter trading.
---
Don't miss the next big story – join our free daily newsletter.