Crypto Markets Mostly Down; Equities Trade Sideways: Markets Wrap
Bonds, equities, cryptocurrencies and commodities slipped in mixed trading today.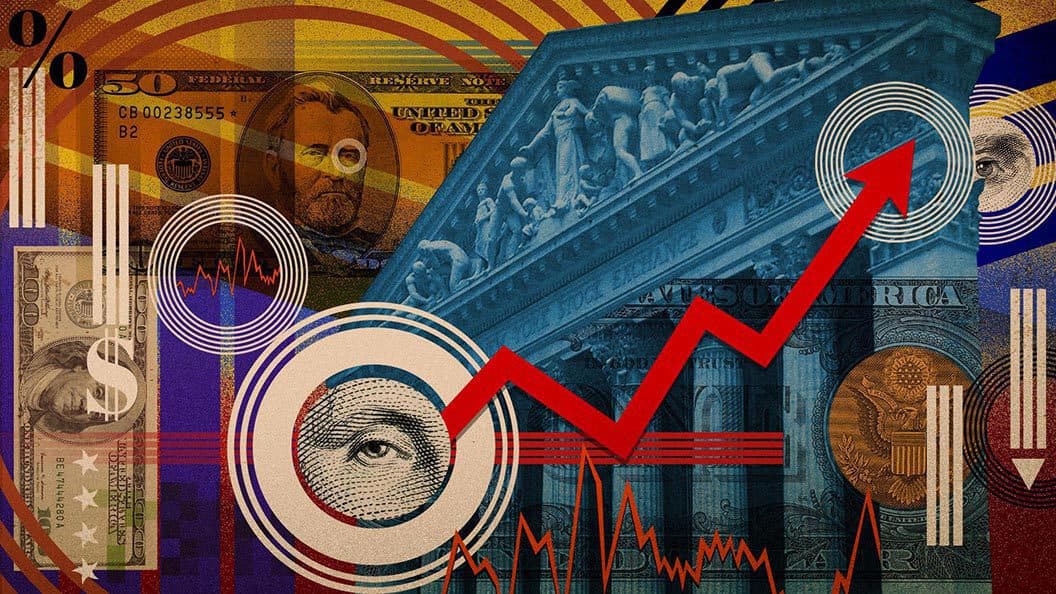 Blockworks exclusive art by Axel Rangel
key takeaways
Evergrande woes continue as the company scrambles to reduce debt load
Twitter's head of consumer product marketing gives sneak peek of NFT integration
Today was all about choppy trading action in bonds, equities, cryptocurrencies and commodities.
Bitcoin and ethereum were both trading lower, notching small losses of 1.5% and 2.1% respectively, as of press time.
The Chinese real estate developer Evergrande is offloading a 20% stake in Shengjing Bank, to raise $1.5 billion of the $305 billion it owes creditors, Blockworks reported earlier today.
DeFi
dYdX ($DYDX: $24.33) continues its impressive run as Total Value Locked (TVL) reaches $660 million.
Ethereum brings in $800 million in protocol revenue, or fees generated for token holders, over the last 30 days.
Ethereum sits at $120.72 billion in TVL.
Crypto
Bitcoin is trading around $41,211.13, down 1.5% in 24 hours at 4:00 pm ET.
Ether is trading around $2,810.82, dropping 2.1% in 24 hours at 4:00 pm ET.
ETH:BTC is at 0.068, declining -0.07% at 4:00 pm ET.
Insight
Aaron Tilton, CEO at cryptocurrency platform SmartFi and former Utah state legislator, said,
"Ironically the SEC Chair enforcement approach reminds me of the earlier tactics the Chinese regulators had taken a few years ago by warning people that crypto must be re-made in an acceptable image of regulators for protection of the people, After all the 'warnings' China made their own digital currency and outlawed private cryptocurrencies. The Congress, the SEC and crypto users should be engaging in proactive collaboration to serve the people, but it appears to be saber rattling warning the people to fall in line or else."
All major Wall Street indices showed choppy trading during today's session.
Equities
The Dow rose 0.26% to 34,390.
S&P 500 was up 0.16% to 4,359.
Nasdaq posted losses of -0.24% to 14,512.
Currencies
The US dollar rose 0.68%, according to the Bloomberg Dollar Spot Index.
Commodities
Brent crude was down to $78.34 per barrel, falling -0.95%.
Spot Gold fell -0.46% to $1,725.97.
Fixed Income
US 10-year treasury yields 1.522% as of 4:00 pm ET.
In other news…
Twitter's Justin Taylor, head of consumer product marketing, gave a sneak peek of what NFT verification for profile pictures could look like on Twitter.
Ripple announced today that they will be launching a $250 million creator fund to enable creators to explore new use cases for NFTs on top of $XRP.
Dapper Labs announced a partnership with the NFL to create exclusive highlight NFTs for fans to collect.
Fed Chairman, Jerome Powell called inflation 'frustrating' and sees it running into next year.
We are looking out for
Federal Reserve Chairman Jerome Powell will discuss pandemic recovery on Friday.
That's it for today's markets wrap. I'll see you back here tomorrow.
---
Are you a UK or EU reader that can't get enough investor-focused content on digital assets?Join us in London on November 15th and 16th for the Digital Asset Summit (DAS) London. Use code ARTICLE for £75 off your ticket. Buy it now.
---