Cryptos Rally in Wake of Inflation Data: Here's Why
Bitcoin and especially ether are up, but impending regulation could slow crypto's latest run in aftermath of CPI data, analysts say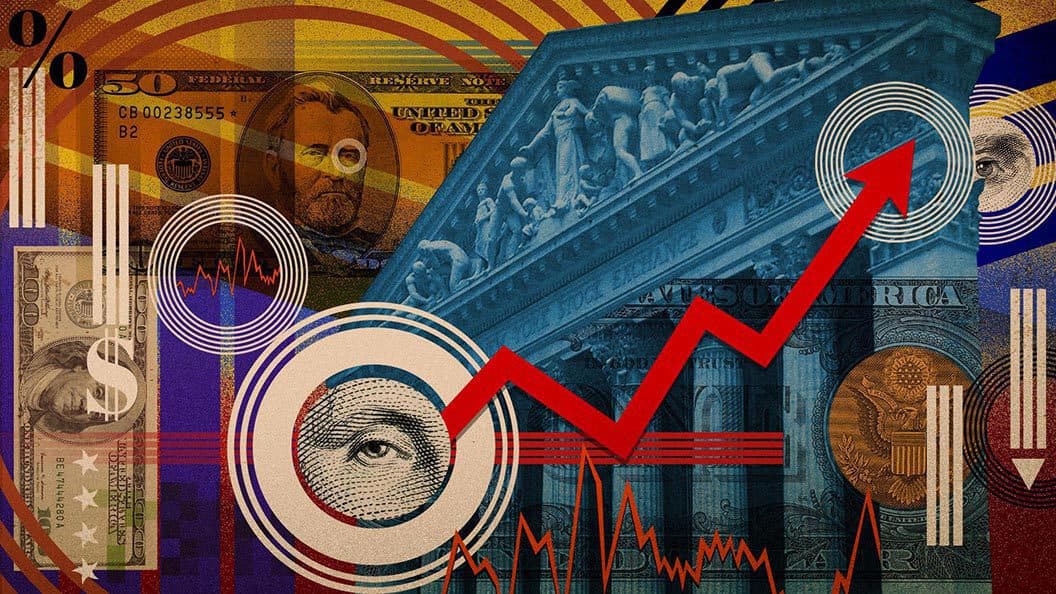 Blockworks exclusive art by Axel Rangel
key takeaways
Bitcoin and ether gained 10% and 45%, respectively, following Wednesday's CPI numbers
"After the catastrophic events that have unfolded in the crypto market over the past few weeks, stringent regulation could arrive soon," one analyst said
In the days following the release of higher-than-expected inflation data, cryptocurrencies have bounced back — while equities continue to trade sideways. 
Bitcoin and ether rallied about 10% and 45%, respectively, since the latest Consumer Price Index (CPI) report released Wednesday. The S&P 500 is up 0.7% over the past 5 trading days, and the tech-heavy Nasdaq lost 0.8%. 
Annual inflation rose again in June, surpassing analyst expectations to reach 9.1%, the highest level since 1981, CPI data showed. Core CPI — which excludes volatile food and energy prices — hit 5.9% in the 12 months ending in June.
"I think the reason why crypto has been outperforming the downside is I think there's more stability in crypto markets right now," said Tom Pageler, CEO of Prime Trust. "What I mean by that is with things like the Celsius bankruptcy news coming out and news about Terra 2.0, there seems to be a path forward for restructuring, whereas the traditional markets are still a little concerned with what is going to happen in July." 
Wednesday's numbers paint an unfortunate picture for US Federal Reserve officials vying to curb inflation. In June, central bankers opted to raise interest rates 75 basis points, and analysts anticipate an equal or greater hike later this month, putting a definitive end to the pandemic-era strategy. 
Crypto's rebound could also signal what is likely to come for digital assets going forward, one analyst said. 
"When the market starts reacting positively to negative news, this is a signal that a local bottom could be in for now, as fear may have caused the news to be priced in," said Marcus Sotiriou, an analyst at GlobalBlock. 
But, Sotiriou added, in the aftermath of Celsius' bankruptcy and Three Arrows Capital's insolvency, the regulatory impact is still to come. 
"After the catastrophic events that have unfolded in the crypto market over the past few weeks, stringent regulation could arrive soon," he said.
SEC Chairman Gary Gensler has emphasized the need for investor protection, and other nations are mirroring his sentiment. 
"The U.S. and U.K. will deepen ties on crypto-asset regulation and market developments — including in relation to stablecoins and the exploration of central bank digital currencies," The U.K. Financial Conduct Authority's chief executive, Nikhil Rathi, said Wednesday at Peterson Institute for International Economics.
"So far, however, little is being done to support the growth of the crypto ecosystem from US and UK regulators, as their delay is pushing crypto related business away from their economies," Sotiriou said.
---
Don't miss the next big story – join our free daily newsletter.