Intel Unveils Latest 'Energy Efficient' ASIC Mining Chip
Intel's Blockscale ASIC mining chip will feature 580 GH/s in hashing power with up to 26 J/TH in power efficiency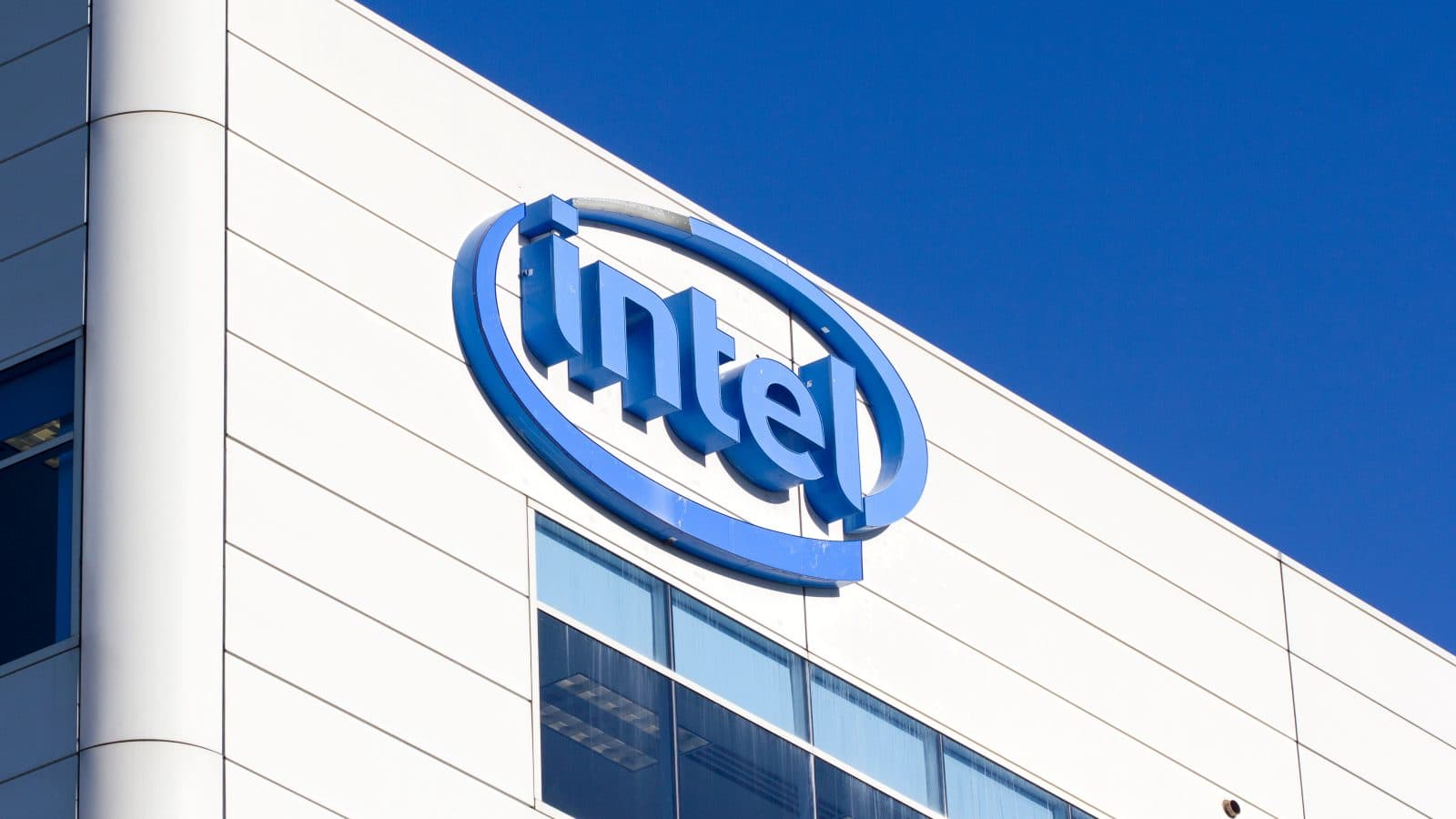 Intel logo seen at Intel's headquarters in Santa Clara, California, USA. Credit: Shutterstock
key takeaways
Intel is attempting to position its new chip for use in proof-of-work networks by balancing hashing throughput and energy efficiency
The tech giant is hoping its latest product will help address environmental and energy efficiency concerns
US tech giant Intel said Monday it will be releasing a standalone crypto mining chip by year's end, capable of delivering "energy-efficient" hashing power for proof-of-work (PoW) consensus networks.
Major crypto mining firms Argo Blockchain, Block Inc., Hive Blockchain Technologies and Griid Infrastructure will be among the first companies to develop new systems based on Intel's tech, according to a blog post.
Following on the heels of its bitcoin mining system Bonanza Mine in February, the California headquartered firm said its latest Blockscale ASIC would be capable of delivering up to 580 gigahashes per second in hashing power with up to 26 joules per terahash in power efficiency.
Intel comes up against entrenched rivals including Bitmain, the Chinese crypto mining giant whose profits obtained from bitcoin mining regularly exceeds $1 billion.
"On paper, Intel's chip has the potential to be competitive with Bitmain's bleeding-edge machines in terms of power and efficiency," William Foxley, media director at Compass Mining told Blockworks. "However, the chips require another vendor to create the actual machine which could drop the final product's competitiveness, so it's a game of wait and see."
Intel, which is one of the world's largest semiconductor chip makers by revenue, said it is attempting to capitalize on market demand by assisting miners to achieve both "sustainability" and "hash rate scaling objectives" via its new product.
Computational requirements for PoW networks have steadily risen since bitcoin's inception more than a decade ago. Intel said the PoW mechanism often requires vast amounts of energy to operate, putting the onus back on computing technologies to drive down financial and environmental costs.
Indeed, the sector has not been short of critics denouncing the PoW consensus mechanism — seen in bitcoin's production — as wasteful and environmentally hazardous, including concerns voiced by politicians, environmentalists and technologists in recent years.
"To power this new era of computing, Intel is delivering solutions that can offer an optimal balance of hashing throughput and energy efficiency regardless of a customer's operating environment," Intel Vice President Balaji Kanigicherla said. "Intel's decades of R&D in cryptography, hashing techniques and ultra-low voltage circuits make it possible for blockchain applications to scale their computing power without compromising on sustainability."
Shipments of the Blockscale ASICs to customers are expected to commence during the third quarter of this year, Intel said.
---
Don't miss the next big story – join our free daily newsletter.