Issuers Race To Launch Short Bitcoin Futures ETFs
Direxion and AXS Investments follow suit after ProShares proposes ETF betting against bitcoin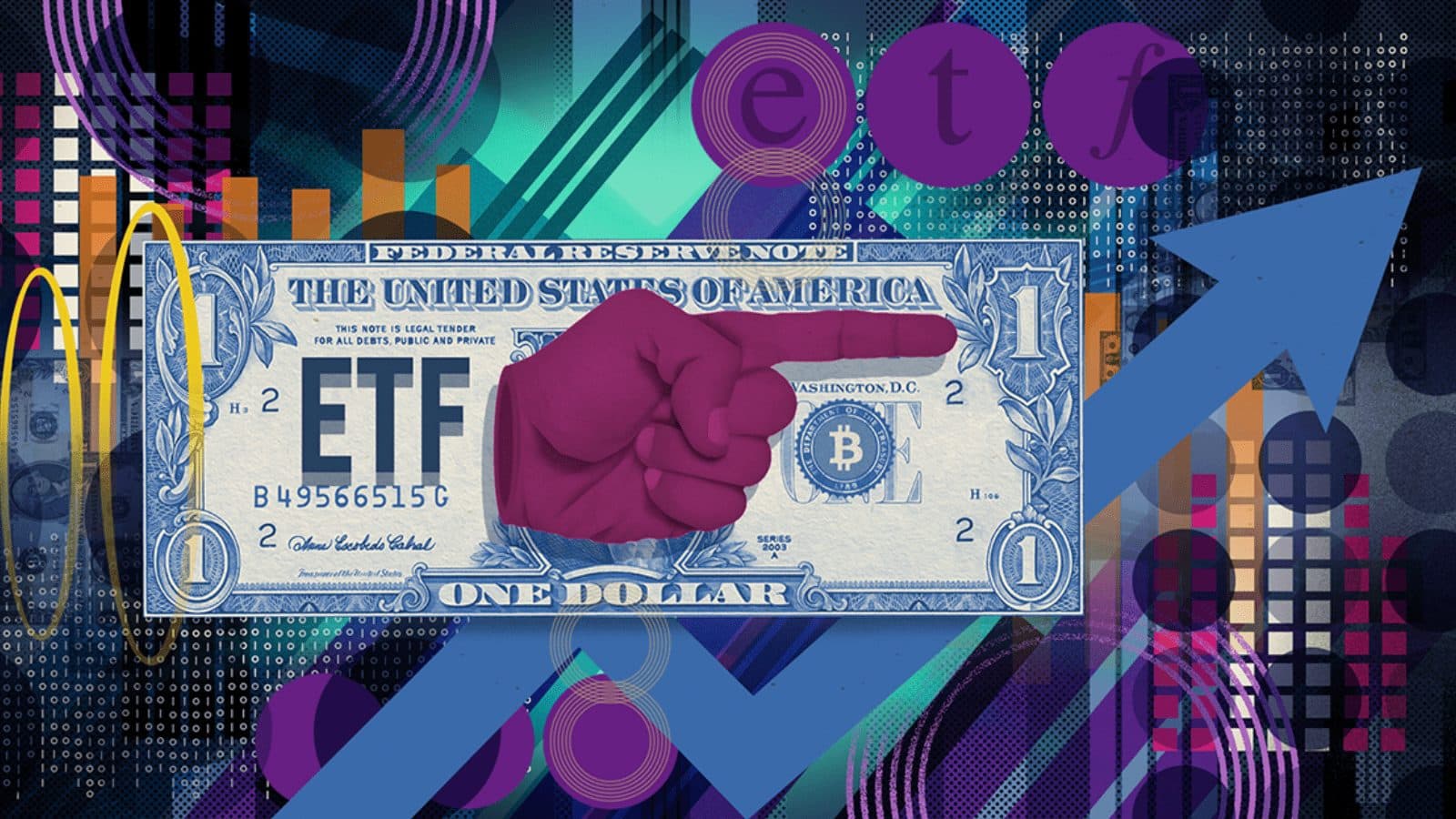 Blockworks exclusive art by axel rangel
key takeaways
Direxion originally filed to launch its Bitcoin Strategy Bear ETF in October but withdrew the application
AXS Investments' Short Bitcoin Strategy fund would be the firm's third ETF in the US
After ProShares filed earlier this week to launch an ETF that would allow investors to essentially bet against bitcoin, two other fund issuers followed suit.
AXS Investments revealed its plans to launch a Short Bitcoin Strategy ETF (SBCO) in a Wednesday regulatory disclosure. The product seeks investment results corresponding to the inverse (-1x) of the return of the CME CF Bitcoin Reference Rate for a single day.
The actively-managed fund would invest most of its assets in short positions on cash-settled bitcoin futures contracts traded on exchanges registered with the Commodity Futures Trading Commission (CFTC).
It seeks to remain fully invested in contracts offering inverse exposure to the Bitcoin Reference Rate "without regard to market conditions, trends, direction or the financial condition of a particular issuer," the filing notes. The fund does not take temporary defensive positions.
Similarly, Direxion filed to launch a Bitcoin Strategy Bear ETF on Thursday that would offer managed short exposure to CME bitcoin futures contracts.
The fund manager originally filed to launch this ETF in October but withdrew the proposal about a week later upon the request of the Securities and Exchange Commission. 
In addition to investing in swaps or futures contracts, the Direxion ETF may also short bitcoin futures ETFs. ProShares, Valkyrie Investments, VanEck and Global X launched such ETFs last year.
"The fund will generally maintain its short exposure to bitcoin futures during periods in which the value of bitcoin is flat or declining as well as during periods in which the value of bitcoin is rising," the disclosure states.
None of the three funds would invest directly in bitcoin. The filings did not indicate expense ratios for any of the proposed products.
While AXS Investments has just two ETFs trading in the US with about $65 million in assets, according to ETF.com, Direxion has 82 ETFs that manage roughly $27.5 billion.
Spokespeople for Direxion and AXS Investments did not immediately return requests for comment.
---
Don't miss the next big story – join our free daily newsletter.