Podcast: Web3 Will Change Media Forever | Jarrod Dicker
Jarrod Dicker joins to explain how Web3 expands the horizons for media, entertainment and talent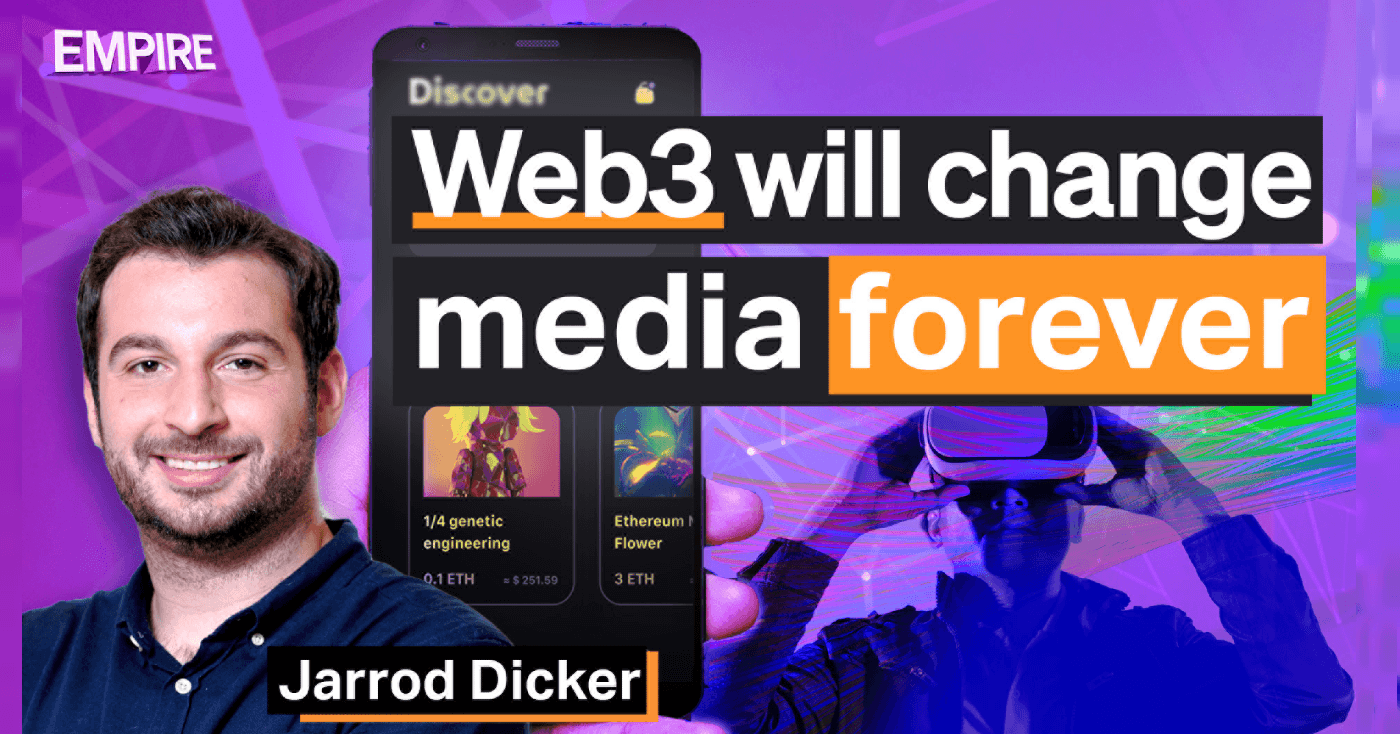 On today's episode of "Empire," Jason Yanowitz and Santiago Roel Santos are joined by media specialist Jarrod Dicker. Jarrod is a partner at The Chernin Group (TCG) where he focuses on investments in Web3, blockchain and tech that connect fans with creators.
They discuss the evolution of media's business model and how media companies are now serving as talent companies. They also explain where NFTs (non-fungible tokens) fit in the creation stack. Don't miss these unique insights at the confluence of media and Web3.
Plus, hear more on:
DAOs
scarcity

and so much more!
Check out what they had to say in the video below.👇
About the show
"Empire" is a twice-a-week show. On Thursdays, Jason interviews crypto industry movers and shakers to talk about their struggles, bold moves and tough decisions. Friday's weekly roundup episodes feature co-host Santiago Roel Santos and cover the top news from the past week.
For any NPR or Guy Raz fans out there, you can think of "Empire" as a "How I Built This" for the bitcoin and crypto industry.
Subscribe to "Empire" today on Apple or Spotify. Watch episodes on YouTube.
---
Get the day's top crypto news and insights delivered to your inbox every evening. Subscribe to Blockworks' free newsletter now.
---