Man Buys Ferrari With Bitcoin, Gets 18-month Prison Sentence
Using crypto in any way is still illegal in this African country, despite many of its citizens owning digital assets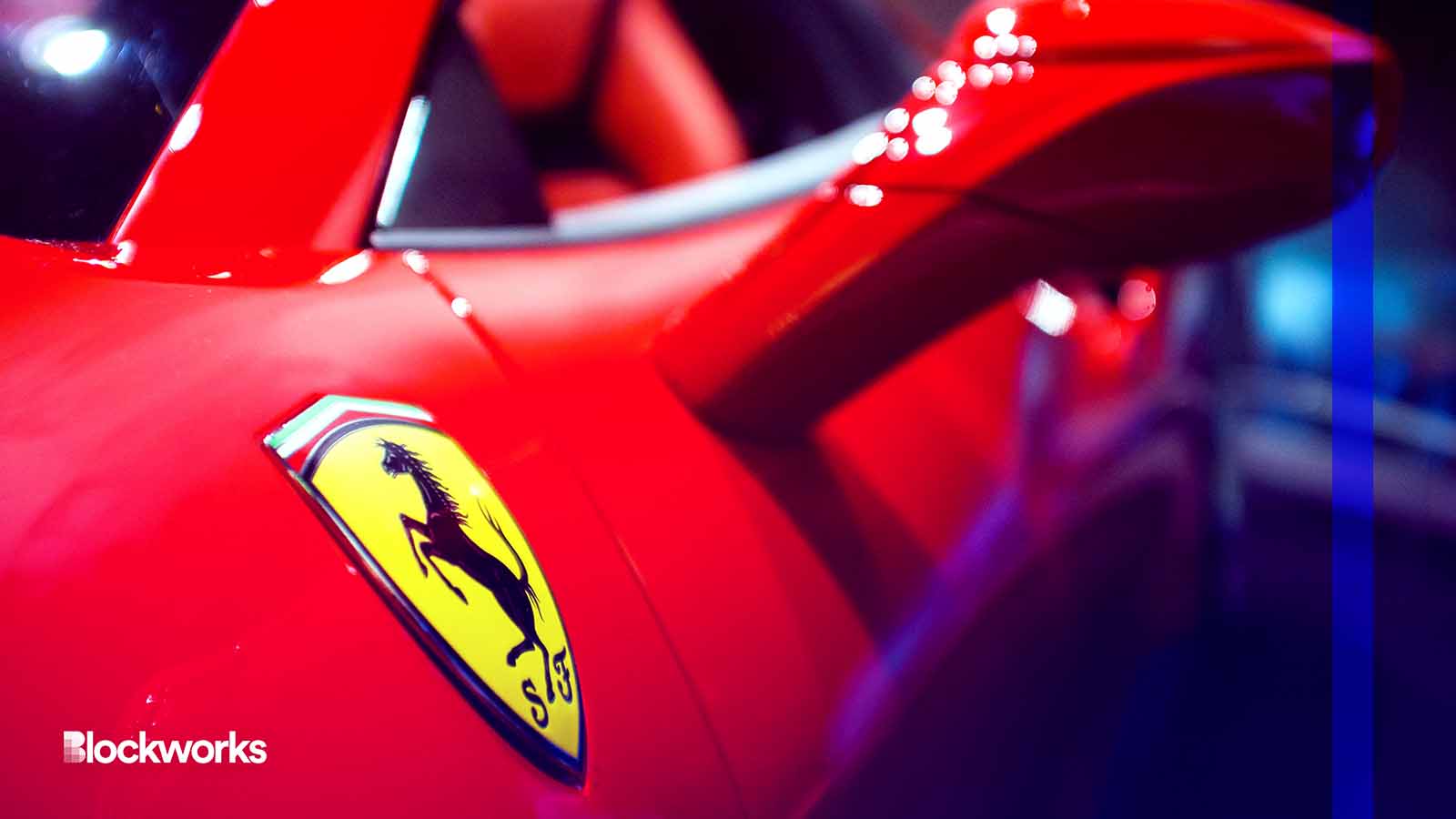 Juraj Kamenicky/Shutterstock modified by Blockworks
A 21-year-old French citizen who bought a Ferrari with bitcoin had his 18-month sentence and $3.7 million fine upheld by a Moroccan court. 
The original sentence handed down by the Casablanca Court of Appeals in October 2022 against Thomas Clausi was upheld earlier this month, his lawyer, Mohamed Aghanaj, confirmed. Clausi was arrested for buying the luxury sports car in 2021.
Morocco banned holding and trading cryptocurrencies in 2017. 
The enforcement actions against Clausi began when a French woman living in Casablanca sold the Ferrari in question to Clausi for a bitcoin payment worth 400,000 euros ($436,600) at the time. She filed a complaint accusing him of "fraud."
A Moroccan citizen submitted a separate complaint against the Frenchman, alleging Clausi signed a fraudulent check with the name of another individual — which he obtained in exchange for bitcoin — in order to buy three of the Moroccan citizen's watches. 
The court ordered Clausi to repay the watch owner with 3,900 euros. 
While the full sentence was 18 months, Aghanaj said that Clausi will spend a little bit more than a month in jail to complete his sentence. With this decision against Clausi, the country appears to be sending a message to all those who have a desire to use digital assets.
Despite Morocco's hard stance on crypto, its citizens seem keen on digital assets. Morocco ranks 14th in the world on crypto adoption based on five different factors, according to a 2022 Global Crypto Adoption Index by Chainalysis.
---
Don't miss the next big story – join our free daily newsletter.